History of Visa Claims Resolution Process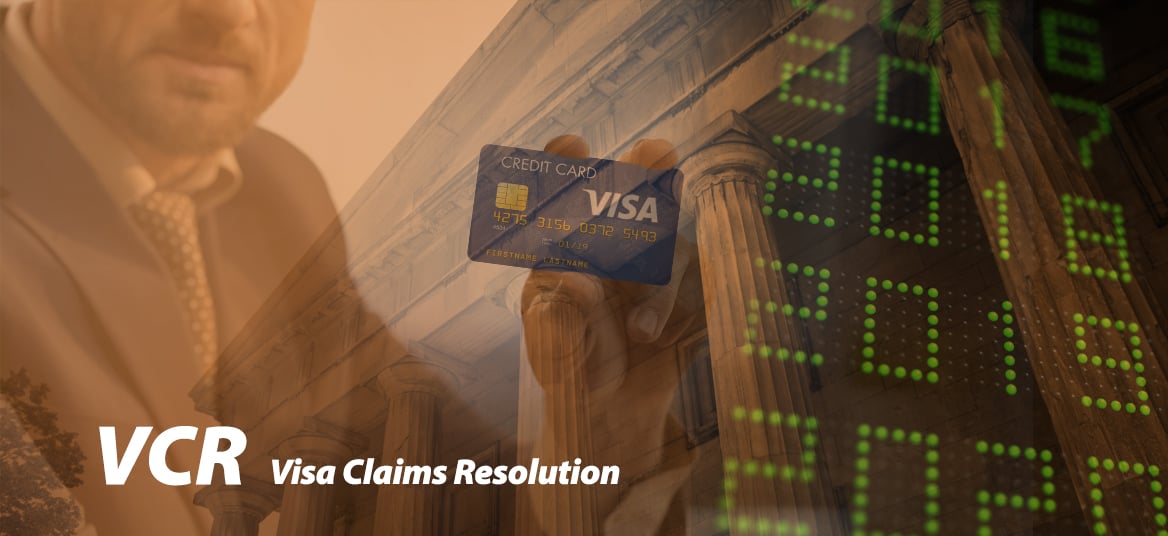 It's been over a year since Visa launched Visa Claims Resolution as part of its mandate to overhaul various credit card processing rules for merchants, banks, and consumers. VCR, as it is known in the industry, laid out new guidelines for handling and resolving transactions disputed by cardholders. The intent was to streamline the overall process, ensure fairer and faster outcomes for banks and their customers, and help merchants protect themselves against revenue loss by reducing the volume of invalid disputes that are allowed to become chargebacks.
Before VCR went into effect in April 2018, Visa chargebacks would be assigned one of twenty-two reason codes that specify the justification for the chargeback request. Acquiring banks and merchants then had a considerable amount of time to submit their responses—forty-five and twenty days, respectively, with merchants technically not required to respond at all. Merchants who wanted to fight a chargeback could submit any evidence they thought supported their case, and if an acquirer or issuer wanted to fight a chargeback decision, they were given thirty days to initiate a request for arbitration or pre-arbitration. Even in cases of clear fraud, the process did not move quickly, with financial settlement in such cases taking up to sixty days.
What Changed Under VCR
One of the most sweeping changes of VCR was to eliminate the preexisting reason codes used to categorize chargebacks, instead grouping all chargebacks into one of two broader categories: allocation and collaboration. The allocation category includes claims related to fraud and authorization issues, while collaboration encompasses processing errors and cardholder dispute claims. Under VCR, liability for allocation claims is to be determined in real time, with resolution and financial settlement occurring within forty-eight hours.
Claims under the collaboration category are processed similar to the old way of dealing with chargebacks, but in a manner designed to be more equitable and efficient. The timeframe for both initial filings and arbitration/pre-arbitration has been reduced to thirty days. Merchant response time has been reduced to twenty days, and merchants must formally acknowledge all chargebacks they receive or pay a penalty fee. Additionally, there are now requirements and standards for what types of evidence merchants can submit.
Chargebacks in the Post-VCR Era
The immediate aftermath of the VCR rollout showed a number of positive results, but there were some unintended downsides as well. The consolidation of reason codes was seen as beneficial by many merchants, as it helped to clarify the proper evidentiary response to challenge those chargebacks. Merchants also welcomed the shorter timeframe for transaction reversals. The new guidelines also helped issuers screen out illegitimate chargeback requests, and VCR's yearly dispute cap for cardholders put an end to some consumers' "friendly fraud" habit of routinely requesting chargebacks on subscription purchases and the like.
On the other hand, the acknowledgement requirement adds a new and additional task for merchants to be responsible for, and while the evidence requirements can help focus merchants' efforts to fight chargebacks effectively, it also places constraints on what materials they can present.
According to a survey conducted by Chargeback Gurus, in the first eight months of operating under the VCR rules, merchants did see a 15% to 18% reduction in the volume of the chargebacks they received. However, merchants who disputed chargebacks that were resolved in the cardholder's favor reported lower win rates.
A full year later, chargeback rates are starting to increase again slightly, and merchants across all industries report a decline in their win ratios in chargeback representation. For one possible explanation for these statistics, we can look at the behavior of issuing banks under the new VCR mandates.
Many merchants feel that issuers are not providing clear explanations for the decisions they are making in chargeback cases.
Some of them have submitted nearly identical chargeback evidence to two different issuers and had two different decisions handed down. As high chargeback rates can imperil a merchant's business, it is imperative that they seek to understand the root causes of the chargebacks they receive so they can properly address them, but so far they are having a hard time getting issuing banks to explain why the chargebacks filed against them are being upheld.
In some cases, the reason for the issuer's unresponsiveness may be a lack of human resources. Documents explaining the reasons for a particular chargeback decision must be manually uploaded to the Visa Merchant Purchase Inquiry system, and some issuing banks may lack the time or organization to carry this out in a timely fashion.
There's another issue that mostly affects merchants who do business in high-risk or highly competitive markets. In order to maximize their conversion rates, some of these merchants decline to request AVS or CVV numbers from their customers when processing transactions. Under VCR, merchants can only dispute a chargeback in the fraud category if they verify the AVS/CVV. These merchants now must either request that information from their customers, possibly losing out on some purchases, or forfeit their right to fight any chargebacks that arise from these transactions.
Conclusion
Merchants, banks, and cardholders alike may all still be within a period of adjustment as they each learn to adapt to the new requirements and procedures mandated by VCR. At the same time, fraudsters are updating their tools and tactics, and new products and marketing tactics will continue to affect the ways consumers engage with online retailers and other card-not-present merchants.
Navigating these changes will be challenging, but taking the time to understand how VCR works and what it's trying to accomplish should help all parties involved in the credit card processing utilize it in a way that helps to realize its benefits.

Is your business equipped for the new policy changes? If not, check out the guide below, The 7-Part Definitive Guide to Visa's New Dispute Process: Visa Claims Resolution (VCR).

Similar Posts
Like what you're reading? Get the latest posts delivered right to your inbox.