Recently, the Better Business Bureau announced that free trial complaints to the FTC have doubled over the last two years, costing Americans more than a billion dollars. Many free trial offers entice consumers, using unauthorized celebrity endorsements and/or make offers that either don't appear as advertised, or subject the consumer to unwanted automatic billing.
Srii Srinivasan, CEO of Chargeback Gurus, a global leader in ecommerce chargeback and fraud prevention solutions, said that while customers should be on guard to avoid becoming victims, merchants also need to make careful decisions about taking free offers.
"Sometimes merchants will do anything to get a sale, and I suggest to them that taking shortcuts and joining programs that may make unsubstantiated claims is a quick way to seriously harm their businesses," Srinivasan said. "Merchants need to make ethical decisions and be truthful in their advertising and promotions. They also need to be aware of affiliate marketing programs they may join that are hyper-motivated to make sales and turn to less-than-ethical tactics that could harm their merchant customers."
Srinivasan suggests merchants do the following to help their customers and avoid being accused of acting in an unethical manner.
Make sure terms and conditions are clear, not in small print and delivered multiple times
Ensure your customers read the terms prior to purchase instead of auto-accepting terms
Vet the marketers carefully before you allow them to market your products or service and ensure all promotional materials are reviewed by your team prior to usage
Notify your customers every time you bill their card and provide easy ways to cancel membership or services if needed
Respond to customer inquiries on time either via phone or email since delayed response can be interpreted as negligence
Create processes to prevent fraudulent orders, ship products on time, and process returns and refunds on time
Most importantly, be authentic, honest, and positive in promotions and do not target customers with tricks
For merchants that participate in unethical promotional practices getting caught can be costly.
"Merchants who have built a solid business have three things in common: people, process and technology. There is no room for unethical practices if you want to build a long-lasting business." says Srii Srinivasan.
To help retailers fight chargebacks, Chargeback Gurus has released a new guide, Why Chargebacks are No Longer a Cost of Doing Business, that provides a road map for business on how to avoid chargebacks effectively and significantly improve their bottom line. The guide is free to download.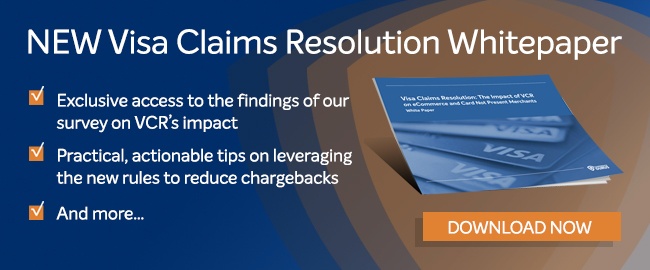 Similar Posts