Negative Option Billing Mandate to Improve Trial Offer Transparency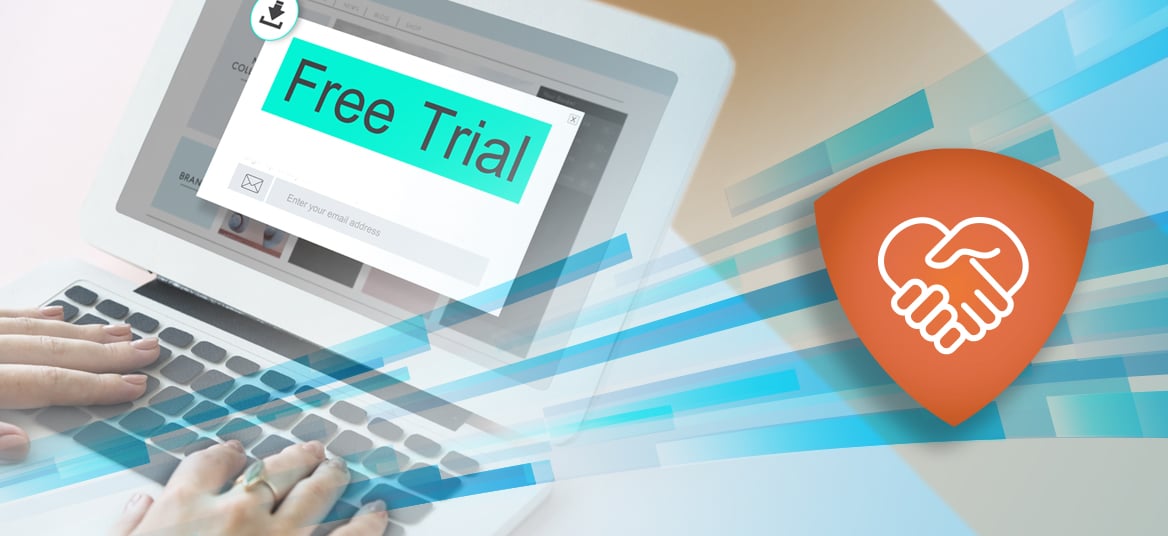 Over the last few months, Mastercard has been rolling out a new set of new mandates that change the ways banks and merchants process payments and chargebacks; with each phase addressing a different aspect of credit card handling and payment processing.
Over the last few posts, we've been reviewing the most prescient of the new rules. In this one, we'll address Negative Option Billing - a subscription billing practice in which customers are charged on a recurring basis until they cancel.
Like all of the new Mastercard mandates, the goal of the Negative Option Billing mandate is to improve processes and outcomes for all parties to a credit card transaction, adapt to changing conditions in the payments industry, and better prevent fraud and identity theft.
Negative Option Billing and Trial Offers
Negative option billing is most often associated with "free trial" or "risk free" subscription deals. These offers are often used as a "hook" to get customers into a negative option billing plan. Of course, the "fine print" when you sign up says that you automatically become a regular subscriber once the free trial ends - unless you request a cancellation.
If you're old enough to remember music CD – or even (gasp!) cassette - music clubs that would offer ten albums for a penny if you signed up, then you're familiar with negative option billing.
those clubs would keep sending you CDs (and a bill) every month, whether you asked for them or not, until you called them and asked them to cancel your membership.
Customers often sign up for these offers without a full understanding of what they're agreeing to. It doesn't help matters that some merchants deliberately mislead consumers about these offers, or make it difficult for customers to cancel their trial membership or pinpoint when billings will occur. When merchants engage in these practices, the result is often frustrated customers, and high chargeback rates.
Mandates Explained
The negative option billing mandate is designed to improve transparency and ensure that cardholders are aware of the terms they're agreeing to when they opt-in to free trial offers. These are the new rules established by the mandate:
Merchants must contact cardholders before their card is charged, informing them exactly how much they will be charged and when the charge will occur.
If a charge is declined due to insufficient funds, merchants must contact cardholders to inform them exactly when a second charge will be attempted.
Cancellation instructions must be provided in a clear and accessible way, both on the merchant's website and in correspondence with customers.
Merchants must inform cardholders exactly what name and description will appear with these charges on their bank statements.
When a cardholder cancels, the merchant must provide the cardholder with written confirmation of the cancellation.
To ensure that the cardholder has full use of the entire free trial period, the free trial period must begin on the day the cardholder receives the product or service, not the day the payment clears or the day the cardholder registers for a user account.
Companies that use negative option billing will be classified as "high-risk merchants" (note that most merchants in this category are already classified as such).
Acquirers must register negative option billing merchants through the Mastercard Registration Program to ensure that they comply with the mandate.
Negative option billing merchants will be assigned merchant category code 5968 (Direct Marketing—Continuity/Subscription Merchants).
One notable aspect of these rules is that they only apply to merchants who who sell physical goods, collect credit card information, and automatically enroll free trial customers into a regular subscription after the trial period ends. They do not apply to merchants who use negative option billing for digital services like streaming media or full-access website memberships.
Conclusion
It's understandable for merchants to feel anxious when a major credit card network changes the rules governing transactions, but ultimately these changes are intended to have a positive impact on their workload, revenue, and chargeback rates. Major networks like Mastercard also tend to be mindful about giving merchants lots of advance notice before introducing new rules and also before enforcing them.
That said, if you're not sure how to comply with new mandates, or the consequences of non-compliance, companies like Chargeback Gurus are well-positioned to help you navigate these changes. With expert knowledge and years of experience in the payments industry, we are available help you prepare for major rule changes, educate you on how those changes might affect your business, and how to take advantage of their potential benefits.
Looking for more comprehensive information about the specifics of Mastercard's new mandate, download our ebook, Mastercard Mandates For eCommerce & CNP Merchants.
Similar Posts
Like what you're reading? Get the latest posts delivered right to your inbox.