High-Risk Merchant Industries and How They Earned Their Label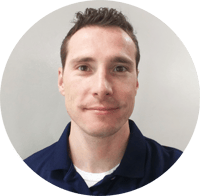 By Dustin Kapper, Marketing Director, PayKings
High-risk merchants are companies who operate in unique industries and have different payment processing requirements. The term "high risk" is used by banks who provide merchant accounts for qualified businesses. They use this classification as a standard to hedge risk and anticipate common situations that occur with these types of businesses.
Each industry has its own challenges. From chargebacks, to regulatory restrictions, businesses earn their label for different reasons. As a result, they will need high-risk credit card processing in order to successfully run their online store. Below is a list of some of the major issues high-risk businesses face.
1. Chargebacks
Chargebacks occur when a customer requests their money back after a purchase. They start by filing a dispute from the bank where their credit card account operates. This often occurs after a customer asks for a refund and is denied. Perhaps the product arrived late due to slow shipping times, or they accidentally ordered the wrong product. In any case, excessive chargeback rates may make you a contender for a high-risk merchant account.
For online stores, chargebacks and returns are an ongoing problem due to the ease of accessibility for the customer. It used to be the case that returns were processed in person and people had to plead their case to a retail vendor's customer service department. Often, this was met with pushback and requests for evidence like receipts. Now, online businesses face the opposite problem. Returns and refunds are easy to request and there is much less accountability on the consumer.


Filing a chargeback is simple. All a customer has to do is login to their online account, click file dispute, and provide a short explanation of why they should receive their money back. The ease of filing is inversely proportional to the stress this causes a merchant. If an online business receives too many chargebacks, they're at risk of the account shutting down. Luckily there are companies that help you deal with chargeback prevention.


2. Fraud
Fraud has existed in trade and exchanges long before eCommerce stores took the stage. As a concept, it simply means "wrongful or criminal deception intended to result in financial or personal gain." In terms of high-risk businesses, there are a few common types of fraud you should be aware of.
Friendly fraud is the most common for online stores. This occurs when a customer requests a refund and makes a false claim. They may allege a package never arrived or the product was damaged. In this case, it's prudent to have measures in place to counter these circumstances. Taking a photo and registering proof of delivery is helpful to validate a product arrived at the right location. Additionally, you might request that all damaged or incorrect products are returned before a refund is issued. You can also battle fraud by using online tools designed to reduce and recognize fraud before it becomes an issue.
3. Subscription Billing
Subscription billing is a great payment model for companies like software vendors or monthly product boxes. Locking in a steady stream of income has its benefits, but it becomes riskier as customers are automatically billed over time. Some of them may forget they have the service, while others may put off canceling and ask for refunds later on. In any case, this billing model can make your company high risk.
Continuity billing differs from subscription billing by the way it is initially offered. In continuity billing, a company may sell a free trial of their product and charge after a month or a week. Other companies like those in the nutraceutical space may get even bolder and provide a "free sample" of a product that you can return, but if you don't return it, you are charged. Over time, These types of billing models have more issues than the steady payments offered by subscription billing.
4. Regulatory
In industries like CBD, vape, and in the adult space, there are legal and regulatory concerns banks are well aware of. For example, the legal landscape for CBD is constantly changing. In the past, there were no solutions for companies looking for payment processing in this vertical. Now, there are certain banks that offer opportunities for startups and large scale CBD companies alike.
Vape is also regulated, and a key vertical in the high-risk space. These companies evolved substantially in the past decade and continue to grow as demand surges. Even with regulatory concerns like minimum age requirements and the banning of flavored vapes, these businesses learned to pivot quickly and continue to thrive today.
5. Brand Association
Large scale payment providers like PayPal and Stripe are highly valued for their brand equity. In order to maintain the good standing of their name, they avoid certain types of industries that may cause them reputational risk. For example, they will not want to open accounts in the firearms or adult industry because doing so would jeopardize the value of their name.
Both customer purchasing choices and investor decision-making is affected by brand association. Especially in our modern times where a single indiscretion at a franchise location can become national news, companies try their best to avoid bad publicity. As a result, if you operate in a taboo vertical you'll have to find a high-risk provider who is prepared to take on your processing.
6. International
The United States offers many business opportunities for online companies around the world. As global trade increases and product fulfillment processes grow more streamlined, there will continue to be new businesses around the world that want to sell products in the USA. The caveat - many banks require proof of USA citizenship and a business that operates domestically, in order to open an account.
Still, the demand for offshore merchant accounts increases. And although there is risk involved when spreading business worldwide, many ambitious entrepreneurs will seek success in places where capitalistic potential is prevalent.


7. High-ticket Items
Selling high-ticket items is common for companies like antique dealers, jewelry vendors, and precious metal shops. High-ticket simply means the dollar value of an item is more than that of a smaller consumer product. And with high-dollar selling comes risks. Many of these have been mentioned but are amplified when there is a greater price point on the line. For example, if an antique was counterfeit or a gold necklace was fake, fraud and chargebacks would become more of a detriment to a bank who is responsible for finalizing payments.
High-Risk Merchant Solutions


In conclusion, high-risk merchants earned their label for multiple reasons. Each quality comes with its own set of obstacles. Luckily, there are countless resources to help you counter any situation your business faces.