Merchant Awareness is Key to Benefiting from Visa Claims Resolution
Explore VCR's impact and find out how to reduce chargeback expenses under the new mandates.
Every eCommerce and Card Not Present merchant has been impacted by the new Visa Claims Resolution process, or 'VCR,' though they might be hard-pressed to explain how or why.
Complete with results from an exclusive Chargeback Gurus Merchant Survey, "Visa Claims Resolution: The Impact of VCR on eCommerce and Card Not Present Merchants," arms merchants with a working knowledge of the new process, while providing insights on how merchants can mitigate chargeback losses under the new system.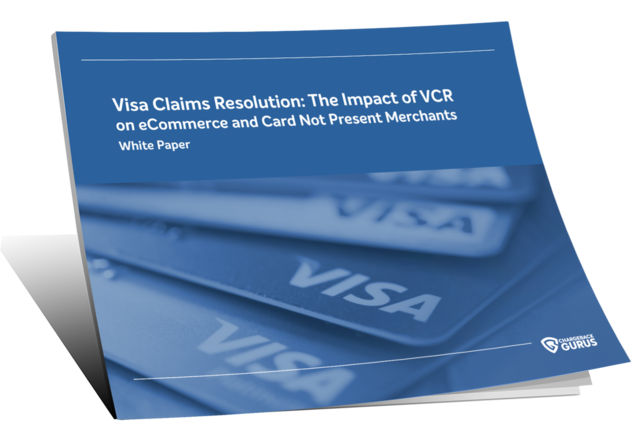 Learn about:
Key changes to the dispute process under VCR
New dispute acknowledgement requirements
Opportunities and challenges posed to CNP merchants
Positive and negative effects of reason code changes
Tips for succeeding in 2019 and beyond
Download the free guide now!