140 Detained for Airline Ticket Fraud in Sweep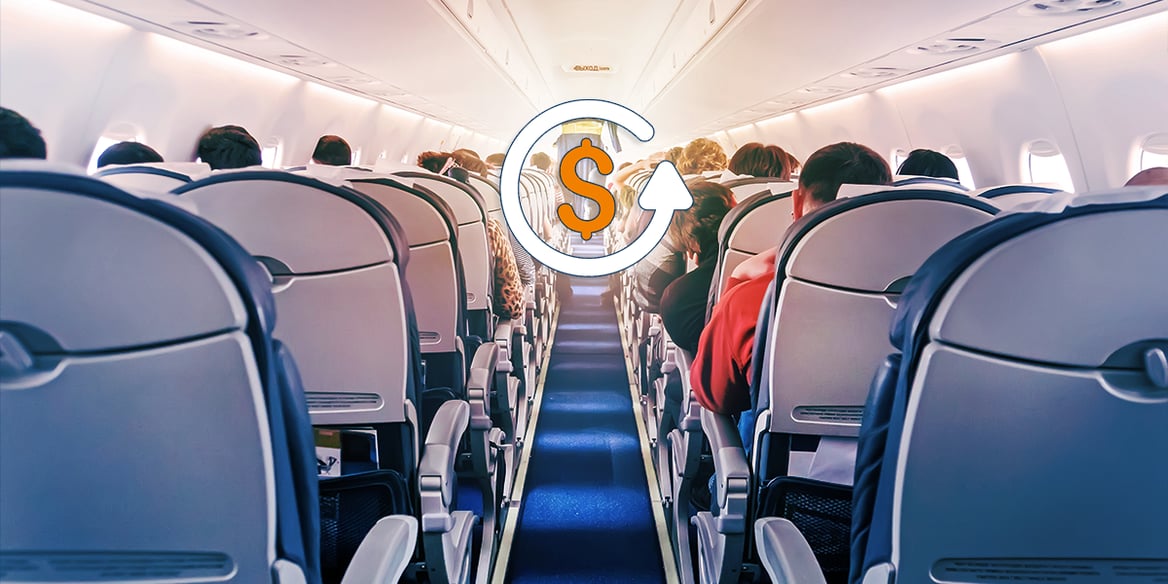 During a two-day international law enforcement operation, 140 individuals were detained or questioned about plane tickets purchased with stolen credit cards.
---
The sweep, coordinated through Europol, INTERPOL and Ameripol with support from Canadian and US law enforcement, involved dozens of airlines in 43 countries.
This was at least the fourth organized arrest sweep in the last three years. The most recent Global Airport Action Day (GAAD) was a two-day arrest operation, following months of investigation, which involved Europol and Ameripol as well, with law enforcement from the U.S. and Canada.
Representatives from airlines, online travel agencies and credit card companies were also involved in the investigation. In all, 74 airlines in 43 countries were involved, taking place at 130 airports around the world.
In this effort, authorities across the Asia-Pacific and Middle East regions worked in coordination with INTERPOL's central command post in Singapore. In addition to Canadian and American agencies, officials in France, the Netherlands and Columbia were also involved.
Online purchase of airline tickets using stolen credit cards is the fastest growing type of fraud — Europol
Authorities investigated more than 250 suspicious transactions, and stopped suspects as they attempted to board flights. INTERPOL said that many of those arrested are also believed to be involved in other crimes, including human and drug trafficking, cybercrime and even terrorism.
"This type of fraud not only targets innocent consumers by stealing their payment card details, it also poses significant risks to global security by allowing criminals and terrorists to travel under the radar," said INTERPOL Secretary General Jürgen Stock in a release.
"With thousands of airline bookings made online daily, it is by such coordinated, targeted and intensive checks being carried out simultaneously that the potential fraudulent use of credit cards can be detected," said Rob Wainwright, Director of Europol.
Last year, Europol announced that online purchase of airline tickets using stolen credit cards is the fastest growing type of fraud, with millions of dollars in losses suffered by the airline and travel industries.
Less than a year ago, Europol organized a one-day sweep that netted 130 arrests, again with worldwide cooperation from law enforcement officials, including officials in the U.S. In November 2014, 118 people were arrested in 45 different countries. The first Airline Action Day in June of 2013 led to 43 arrests in 11 different countries.
Chargeback Gurus' chargeback management system enables merchants to see patterns and get proactive. It's eye opening. — Group ISO
International Air Transport Association (IATA) Senior Vice President Alex Popavich said "the Global Action Days have become an important activity to tackle fraud against the airline industry and, since last year, as part of IATA's comprehensive Industry Fraud Prevention program. IATA has continued to increase its involvement in these activities by coordinating the energies of airlines all over the world, working in close cooperation with Europol, Ameripol, Interpol and other Law Enforcement Authorities."
Tournament spurs extra security
The timing of this year's efforts was coordinated partly because of increased security efforts surrounding the 2016 UEFA football tournament, with increased attention to passengers travelling to France, and from the departing countries.
"Only through coordinated interventions such as the Airport Action Days can we track down the organized criminal networks behind this large-scale fraud and detain the criminals involved before they have the chance to commit other crimes," INTERPOL's Stock added.
Fraud prevention
Fraud cuts across all industries - affecting even convenience store owners and pizza companies. You would think that things would get easier for emerchants, but we're still climbing the hill.
This year we've partnered with the merchant services provider Group ISO to enable mutual customers to accept a wide range of payment types while minimizing commerce fraud and chargebacks. "Chargeback Gurus' chargeback management system enables merchants to see patterns in their chargebacks and get proactive," said Group ISO VP of Sales Mike Fox, CPP.
Similar Posts
Get Guru Guidance Let us answer your questions.