Visa Resolve Online (VROL) Explained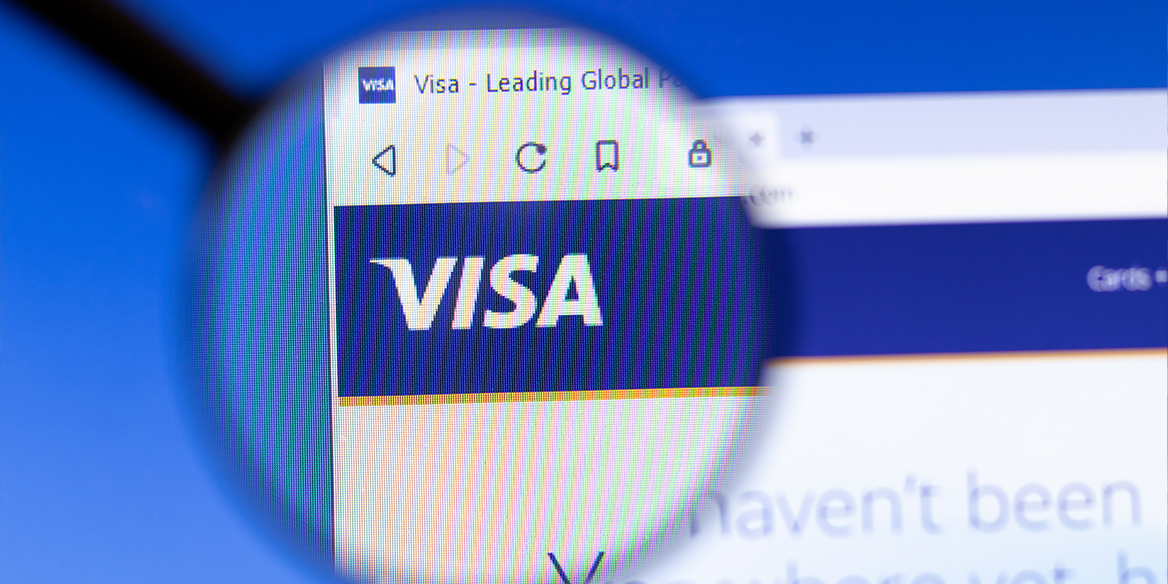 Table of Contents
The growing online and global market has seen the rise in credit card disputes, many of which are billed as "friendly fraud" as a result of chargebacks being abused by consumers. Disputes take up a lot of time, resources, and research for merchants, card issuing agencies, banks, and even customers themselves.
The rising number of credit card disputes, also known as chargebacks, along with increasing processing times and costs has prompted Visa to come up with the Visa Claims Resolution (VCR) initiative. This system allows for a more streamlined processing of disputes via the Visa Resolve Online (VROL), Visa's online service dedicated to dispute resolution. But how does the VROL facilitate faster dispute resolution, and how does this benefit merchants?
What Is Visa Resolve Online?
Before discussing Visa Resolve Online, it's best to begin with the Visa Claims Resolution initiative to have a better understanding of this newer, more efficient dispute resolution system.
Visa has four known dispute categories: fraud, authorization, processing errors, and consumer disputes. While they cannot be avoided completely, steps can be taken by merchants, acquirers, issuers, and cardholders to reduce them.
What is Visa Claims Resolution Initiative?
The Visa Claims Resolutions is designed to eliminate invalid disputes and, therefore, increase efficiency when it comes to processing and resolving valid disputes. Normally, disputes can take up to 46 days to resolve, with more contentious ones taking up to 100 days or more. With the VCR being an efficient system, it will take less time to process disputes. The normal timeframe of 46 days is reduced to 31 days or less, being settled within one billing cycle, which greatly benefits all parties involved.
The VCR will weed out invalid disputes, or those that don't meet Visa's criteria for the selected dispute category. This means merchants will spend less time researching the claims' validity. The VCR will also reflect better customer experience due to the efficiency of dispute resolution.
The VCR has numerous benefits for merchants, aside from reducing processing times and dispute volume. It also promotes proactive dispute resolution for merchants via the Visa Merchant Purchase Inquiry (VMPI) by identifying remediating transactions and receiving real-time notifications of Visa fraud reports that went through the Visa Resolve Online. The VCR was also put in place to identify, track, monitor, and promote better customer experience owing to quicker dispute response times and faster resolution.
What is Visa Resolve Online?
Visa Resolve Online is Visa's online service dedicated to dispute resolution. It functions as a transmitter and retriever of pertinent information and data related to a dispute. It helps determine which disputes are valid or not using the data it has gathered. It then compares the following information: transaction data, dispute category, and the complainant's responses to the VROL questionnaire.
For example, if a merchant has already taken action on a chargeback claim by crediting back a disputed charge, VROL then flags this claim to invalidate the dispute and prevent it from continuing.
The VROL is included in the VCR initiative and works with the VMPI tool, which is a plug-in for the VROL.
Processors and banks utilize the VROL as they are required by Visa to use it in the event of a dispute to respond to retrieval requests, get or transmit documentation, and appealing initial results. Everything related to a chargeback must go through the VROL. The VROL stops invalid disputes by crosschecking with VisaNet to find out if there was a valid authorization and by ensuring that there is a present accurate fraud report.
The VROL plays a crucial role under Visa's new protocol.
All Visa card disputes will be resolved via the Allocation Workflow or the Collaboration Workflow. For the former, the VROL evaluates the dispute's conditions and will provide an automated decision following Visa rules. For the latter, Visa requires additional information from the merchant via the VROL for dispute resolution.
Before a dispute can be filed, the user must first request a Transaction Inquiry on the VROL.
Typical cases involve the client wanting to dispute a transaction by contacting their issuing bank. A representative then makes a Transaction Inquiry via the VROL, which would then utilize the VMIP to make a purchase inquiry.
The merchant would provide pertinent data via the VROL, which would then send a response to the issuing bank to reach a resolution.
Why Was VROL Implemented?
Prior to the implementation of the Visa Claims Resolution, VROL facilitated disputes. With the VCR initiative, it takes on a bigger, more important role.
The VROL's primary role is to act as a central means of communication for all the parties involved in a dispute. With the new resolution dispute initiative, the VROL will still retain its important position as it is required that issuers go through the VROL to request a transaction inquiry.
The VROL becomes the platform for the receipt and exchange of messages between the issuers and acquirers. If a customer dispute doesn't meet certain criteria implemented by Visa, the VROL system might automatically reject the said dispute.
With the VROL, parties involved will have access to easier and more consistent communication.
What Kinds of Transaction Information Do I Need?
As a merchant, supporting documentation should be prepared in response to a dispute and should be submitted to the issuer. An accurate copy of the disputed transaction record should be kept for reference.
Electronic POS Terminal Receipts should be legible and should contain the following information: merchant name and location, transaction date, merchant location code, description of goods or services, suppressed account number or token, expiration date, card payment brand, transaction amount and currency symbol, authorization code, space for cardholder signature, and refund/return policy.
For card-absent merchants, here are the Visa requirements for substitute transaction receipts: merchant name and location, transaction date, merchant online address, payment method used and suppressed account number, transaction type, authorization code, copy of invoice, service/product delivery, product usage records, customer service notes, and refund/return policy.
How Do I Use VROL?
To use the VROL as an issuer, you are required to submit certification via the VROL. Issuers will also need to submit a transaction inquiry to the VROL to see which transactions are being challenged. This is the first step to create a dispute. If a dispute falls under the Collaboration Workflow, issuers will need to file a Dispute Request through the VROL, and acquirers should respond in a timely manner using the VROL.
How Does VROL Help with Friendly Fraud?
According to Visa, VROL is an important tool for preventing friendly fraud. Most chargebacks can be traced back to friendly fraud of some sort. Likewise, Visa Claims Resolution was introduced to oversee the card ecosystem, including the dispute system.
Within this system, which is part of VROL, an index is applied to Visa merchants, banks, and cardholders to help trace and monitor abuses on either side.
What does this do to help with friendly fraud? First, it provides insight into problem areas, including noticing any red flags in the system. Furthermore, it helps Visa see how disputes play out over the network so that they can identify places where one party, or another, is gaming the system or being taken advantage of.
The truth is that VROL isn't foolproof, so Visa is constantly re-calibrating their system to ensure that it is fair to all parties involved.
FAQ
---
---
---
Conclusion
Overall, VROL and the VCR initiative make dispute processing more streamlined, cutting processing time significantly and promoting the proactive involvement of merchants in dispute resolution. It is also a useful tool to help mitigate instances of fraud by providing a mechanism for identifying abuse for quicker response times.
Like what you're reading? Get the latest posts delivered right to your inbox.