Voice, Personalization, Subscriptions & the Omnichannel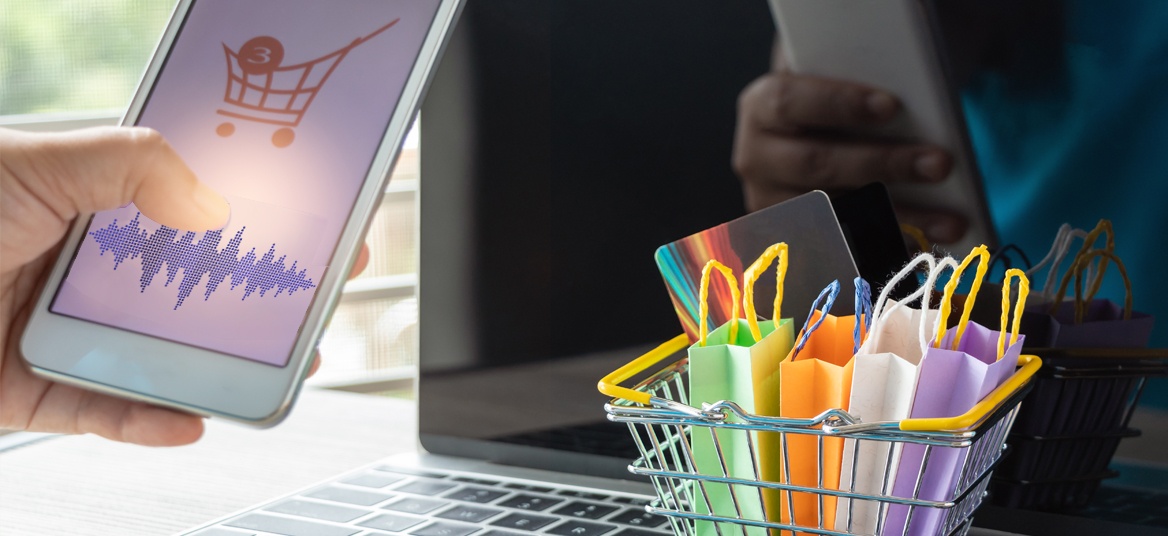 The coming year is bound to be another big year for e-commerce innovations, with various new frontiers offering a multitude of opportunities for smart and forward-thinking companies to expand their customer bases, develop new ways of connecting with and anticipating consumers' needs, and establishing a strong presence and bond with new generations whose buying power will be driving the economies of the future.

New technologies are creating new markets and different ways to reach customers and shifts in the way consumers approach and relate to the brands and products they most frequently shop for is changing the way companies need to market, advertise, and sell their products.


Closing the Divides: The Omnichannel
One key new trend that any company that expects to be a competitive player in the years to come needs to take note of is the rise of the omnichannel. This refers to not merely a multichannel approach to sales, but one that fully integrates all platforms into a seamless experience for the customer.
Full back-end synchronicity among web, mobile, social media, and brick-and-mortar channels is required to give customers the omnichannel shopping experience.
It's not something they're likely to be fully aware of—few customers will cite "the omnichannel" as a desired element when they're shopping—but they will always appreciate when they can walk into a physical store location to return an internet order or check on stock at their local store from the mobile device.

As seamless e-commerce experiences become more ingrained in customers' expectations, the omnichannel is moving from an advantageous element to a required one.

Turning Customers into Subscribers
Subscription-based purchasing models are gaining steam, offering features that merchants and customers alike can appreciate. Customers like the convenience, time-saving aspects, regular and predictable deliveries of the products and services they enjoy, and the perception that they're getting a good value by subscribing instead of making repeat individual purchases.
For merchants, the advantages of getting customers to sign up for long-term commitments are obvious, and the line of communication that a subscription keeps open affords plenty of opportunities for up-selling.
More and more, merchants are finding ways to apply a subscription model to what they've already been selling.

As consumers introduce more smart devices into their homes, those devices are becoming increasingly capable of managing their own subscriptions for refills, filters, and other necessary parts.

Getting Personal
Increasingly, customers are seeking out personalized products and services.
Millennials and younger consumers, who grew up on the internet and have grown entirely accustomed to brands engaging more directly with them and tailoring their outreach and marketing to their interests and expectations, represent the demographic with the most buying power right now, and they don't have time for companies that won't meet them where they're at.

Offerings based on previous purchases, geographic location, personal information, and individual preferences are the best way to loosen up spending dollars from this savvy and discerning generation of consumers. Being recognizable and having a strong reputation won't be enough in itself for a brand to earn the loyalty of these consumers. Engaging with them in a way that makes them feel heard and influential will.


Speak and Spend
One of the fastest-growing categories of smart devices, and the one that's sure to be the biggest mover and shaker when it comes to shaping e-commerce trends in the year to come, is voice-activated assistants like Amazon Echo and Google Home.
It's already possible to place orders for the things you need just by asking your smart speaker device, but retailers have yet to fully exploit all the possible ways this new technology can be used to engage with consumers, advertise, and seamlessly integrate their marketing into a voice-driven platform that differs greatly the radio, television, and online ads—all passively auditory or visually based.

Voice recognition is going to spread to other devices, as well—not just smart speakers specifically designed for that functionality. Comcast already has cable boxes that respond to voice commands, and more and more devices and appliances will follow. If you need to reorder detergent, wouldn't it make sense to tell your washing machine to take care of that for you? As more and more voice channels open up between the devices customers use every day and retailers on the back end, the companies that are poised to step in early and lead the way in delivering voice-activated shopping solutions will have a tremendous advantage when it comes to building trust and confidence among consumers.

We can expect all of these trends to connect with each other in many ways in 2018.
The subscriptions that customers will most gravitate to will be the ones that are personalized for them, rather than one-size-fits-all solutions.

The data that helps companies create personalized solutions for customers will come from information provided through voice-operated technologies.

And customers that place orders through smart speakers will want to be able to review, modify, and track those orders by pulling them up on their phones or tablets.
That's a lot of e-commerce threads to pull together, but companies that want to thrive in the coming year and beyond will have to rise to the challenge.
Like what you're reading? Get the latest posts delivered right to your inbox.