Storing Payment Credentials
2018 Visa & MasterCard Mandate for Subscription Transactions
Visa and MasterCard have put new mandates for Credential on File transaction frameworks into effect, and merchants who do not comply by the deadline can become subject to penalties.

It is incumbent on merchants to begin complying with the policies outlined by these new mandates before monitoring begins. This guide will help you understand the policy changes and how to bring your procedures into compliance.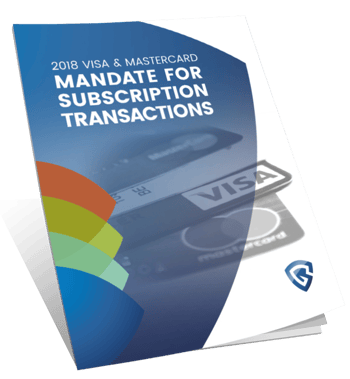 This guide covers:
Why the policy for storing credit card information is changing
Transaction types that will be impacted by the new mandate
Visa and MasterCard compliance deadlines & the consequences of non-compliance
What changes to make to bring procedures into compliance
Is your business ready for these changes? Get the free guide now!