Chargeback Reason Codes by Network - 2020 Guide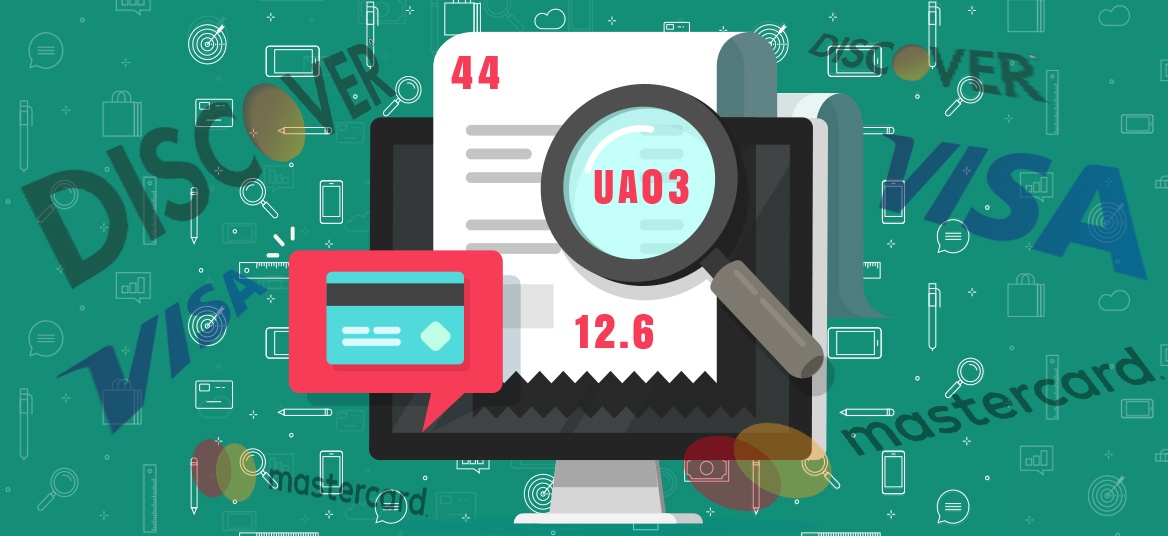 A reason code is a numeric code that describes the motivation behind a chargeback dispute. These reason codes are an important part of the chargeback prevention process.

Not only do they give you insight into what is causing your chargebacks (often time and time again), but they also help steer you toward solutions that prevent additional chargebacks in the future.

Every card network – Visa, MasterCard, Discover and American Express – has their own unique reason codes. Use the guide below to help understand your chargebacks as they come in.

Visa
As of April 15, 2018, the card network, as part of the Visa Claims Resolution (VCR) Initiative, consolidated 22 legacy reason codes into four dispute categories – Fraud, Authorization, Processing Errors and Consumer Disputes.

Both old and new codes are as follows: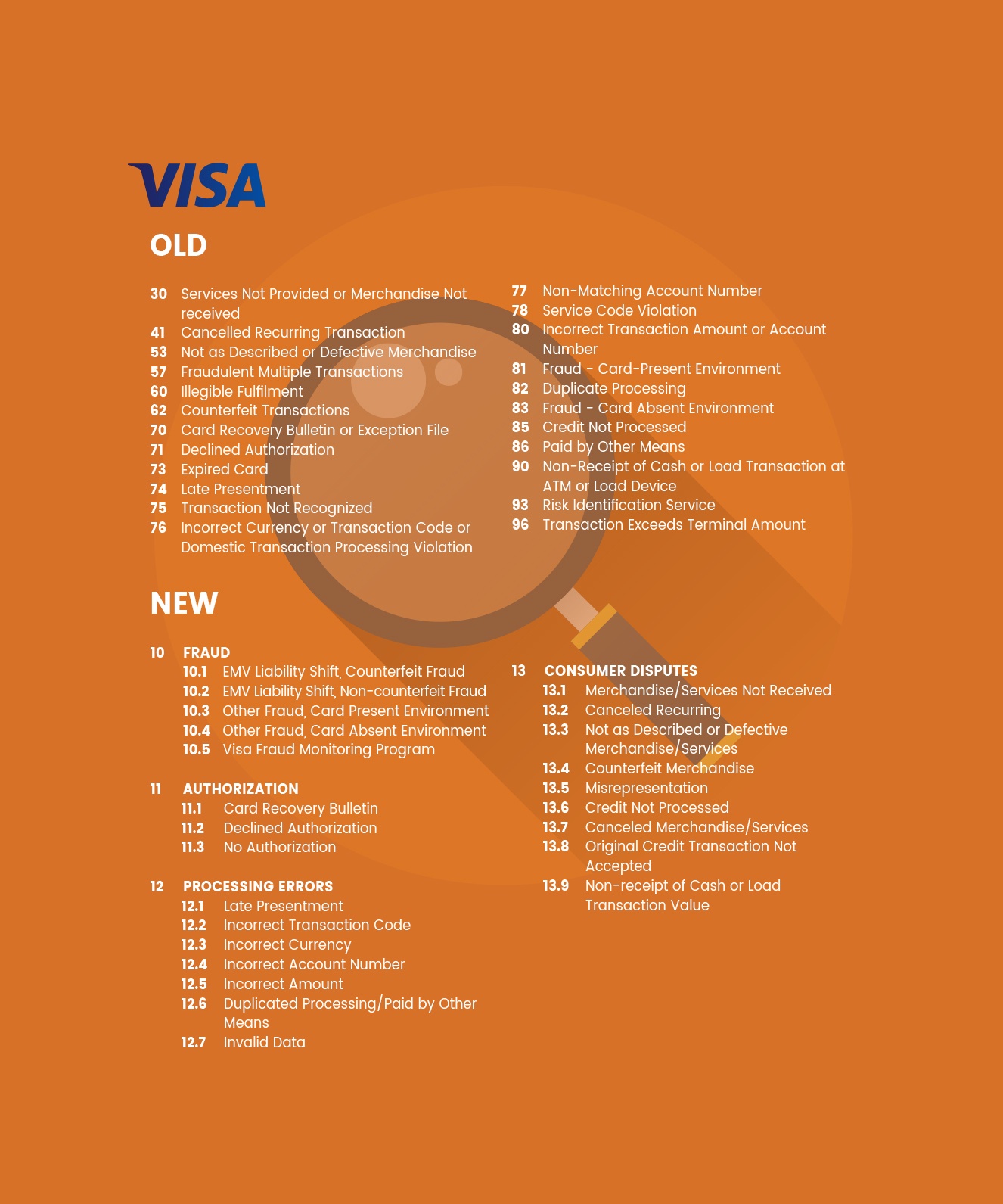 MasterCard

MasterCard only has 22 reason codes, though they are spread between 2 and 63. Here's what MasterCard's reason codes currently look like: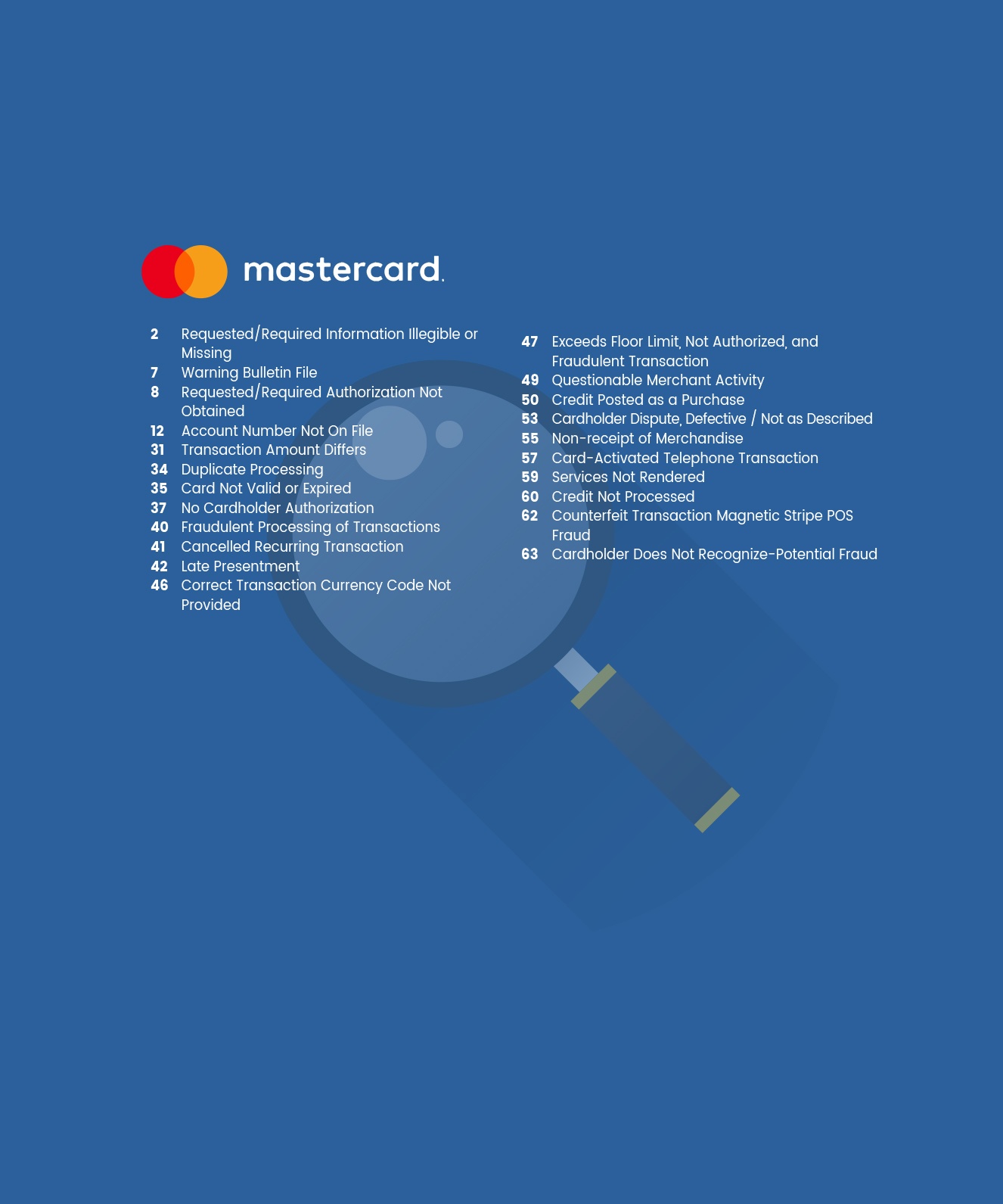 American Express

American Express reason codes use a mixture of both letters and numbers. Below is what AmEx's current slate of reason codes looks like: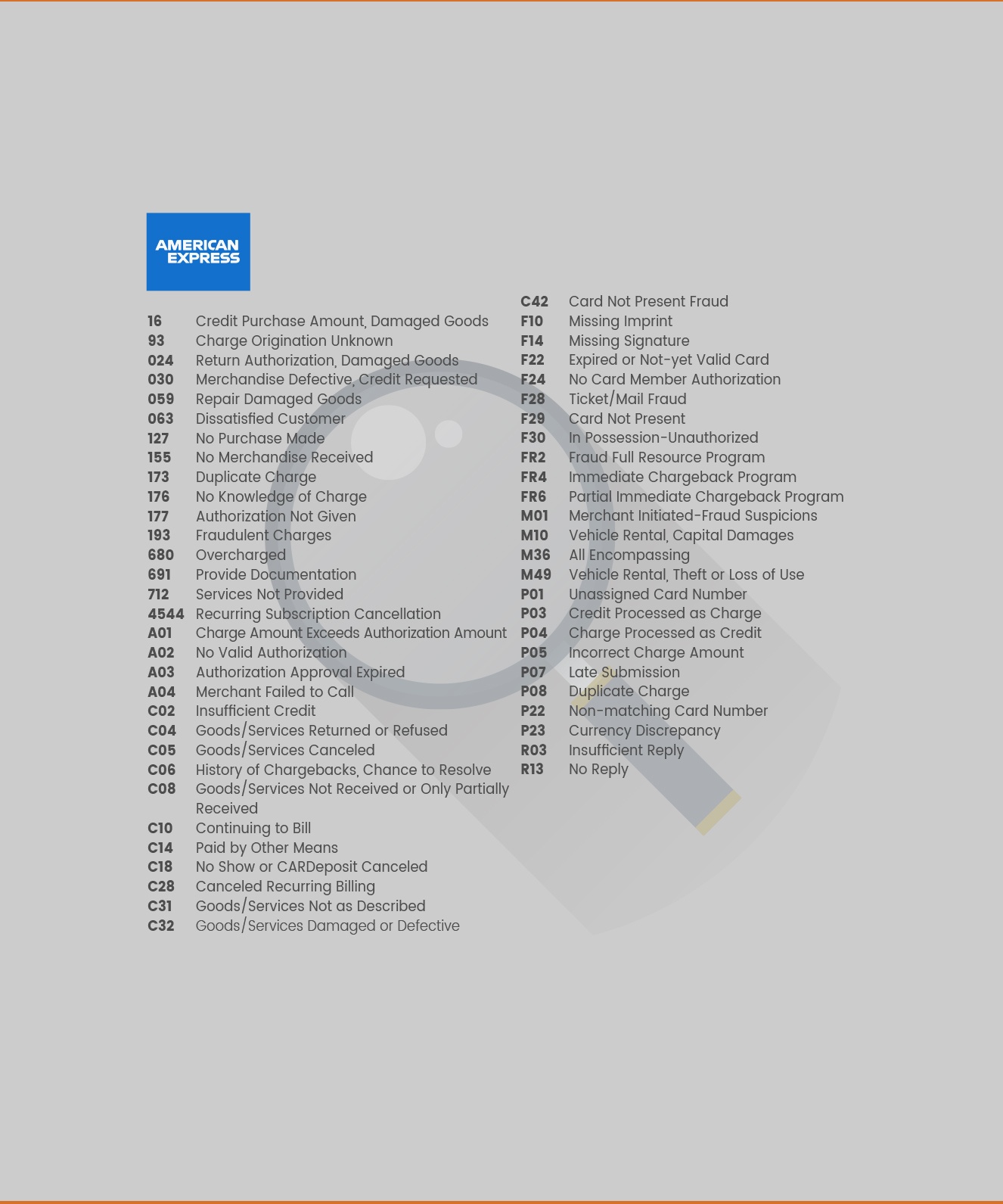 Discover

Discover has a more extensive reason code list than any other network, with 56 total. See Discover's reason codes below: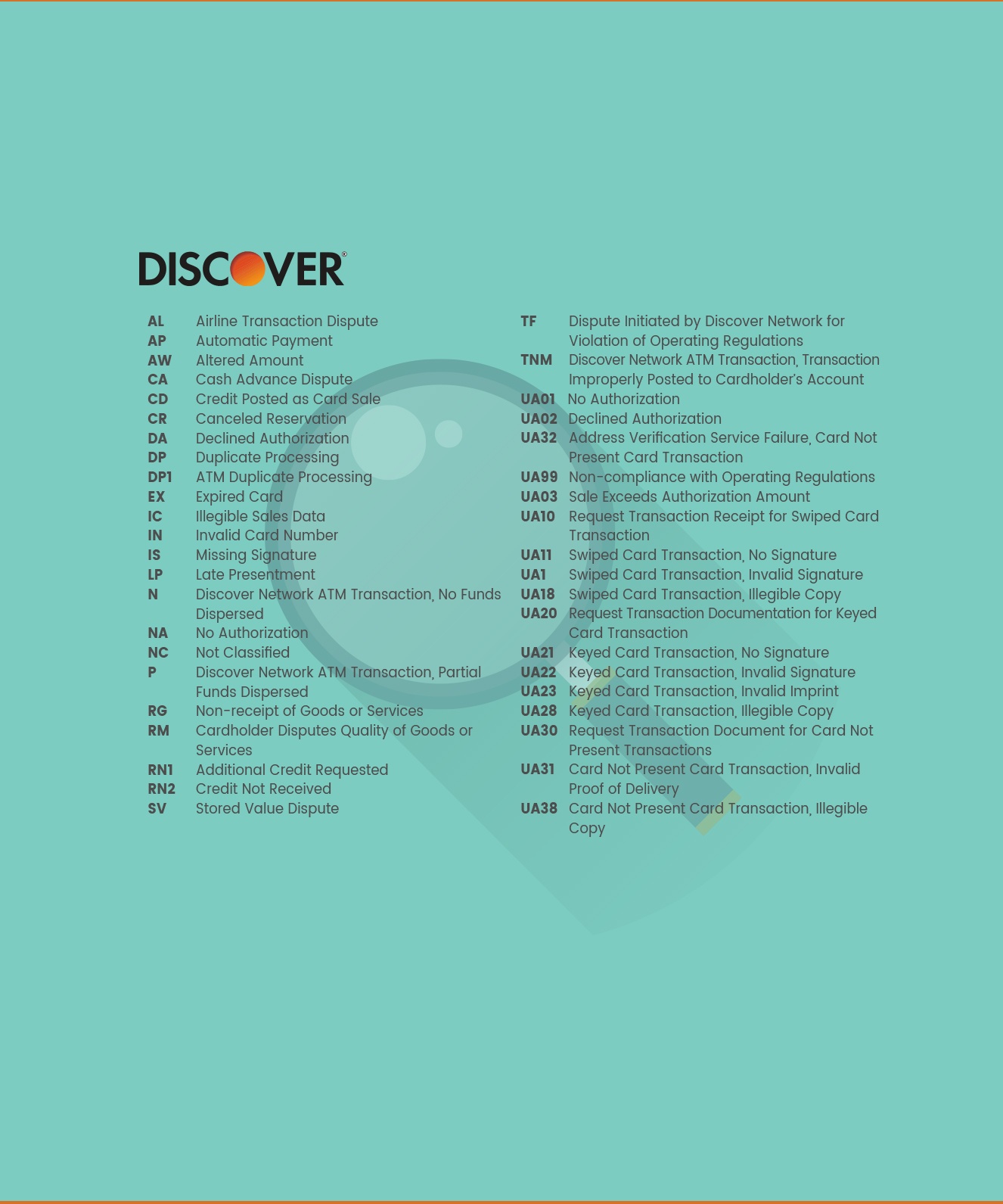 Identifying your chargeback reason codes, understanding them, and taking steps to remedy the root causes of your chargebacks is key to keeping your merchant accounts intact.

Getting down to the root cause of your chargebacks is also the first step to fixing internal issues and preventing future chargeback disputes.

Download the free Chargebacks 101 Guide to learn more about the causes of chargebacks, and how the overall process works, so you can fight customer chargebacks and prevent them in the first place.


Like what you're reading? Get the latest posts delivered right to your inbox.