Fighting Chargebacks with Delivery Confirmation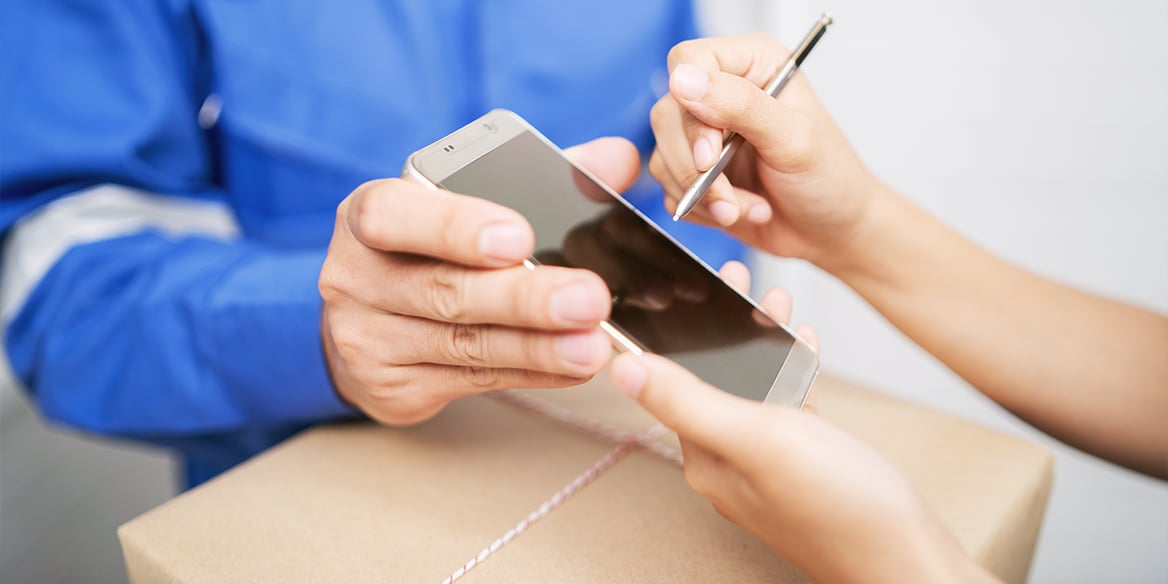 Table of Contents
For consumers, few things are as frustrating as a package that never arrives. They've paid for it, anticipated it, waited for it…and it doesn't show up. No matter what the cause—the carrier took it to the wrong address, thieves swiped it, it got lost under a conveyor belt somewhere—the buyer is going to want someone to make things right, and often that means they're going to call their bank and demand a chargeback on the grounds that the merchant never delivered their order. Most carriers offer delivery confirmation, but is that really enough to protect merchants from these disputes?
"Merchandise not received" is a chargeback reason common to all the major networks, and it gets a lot of usage. It does serve an important purpose; there are plenty of fraudsters out there who will pose as legitimate merchants online, take money for orders, and never ship a single product. Unfortunately, it's also an easy reason code to exploit for friendly fraud. For some people, working out product issues with the merchant is too much of a hassle—they'd rather just call their bank and lie about never having received the product at all.
Why is Delivery Conformation Important?
In the world of chargebacks and payments, having documentation is critical for success. Documentation helps you keep track of revenue and income, transactions, and so on. Documentation is also a critical part of many compliance standards, including PCI DSS regulations.
When it comes to chargebacks, delivery confirmations can be a form of protection against customer claims of not receiving items. If I customer orders an item and then does not receive, and then claims that they've had problems with the merchant, they can often charge that transaction back.
Likewise, having a delivery confirmation can help you during representment by giving evidence that the transaction was legitimate. Or, even better, if you are part of a transaction verification and inquiry program like Visa offers, then you can often avoid the chargeback process altogether.
Delivery confirmation would seem to be rock-solid evidence against this sort of chargeback, but "delivery confirmation" can mean many different things depending on the level of service you're getting from your carrier. The confirmation methods themselves can also present some issues for merchants and customers.
What Are The Different Types of Delivery Confirmation?
At one end of the scale is the delivery person who scans the package as they're dropping it off, marking it as delivered in their tracking system. At the other end, you have deliveries that require a signature with proof of ID. In between, there are all sorts of options. It's becoming increasingly common for carriers to take a photo showing where the package was left, for instance.
The rudimentary forms of delivery confirmation only show that a package was delivered, but not necessarily where or to whom. Rerouting can occur, or the wrong person can pick up the package, but as far as the tracking information is concerned, the delivery has been completed.
Many carriers will offer additional information along with delivery confirmation, such as the aforementioned photos, or the delivery address, or a description of the location where the package was left.
In terms of presenting compelling evidence against a chargeback, the most reliable form of delivery confirmation involves obtaining a signature from the recipient upon delivery. Signature confirmation doesn't necessarily guarantee that the package went to the purchaser, but you may be able to request a more restrictive type of signature confirmation from your carrier, such as requiring a signature from an adult or a resident of the delivery address. Signature confirmation can be an effective deterrent against friendly fraud, since it provides more substantive evidence that a package was delivered to the correct location.
Signature confirmation can also help to reveal true fraud, if it comes out that the signature obtained does not match the purchaser's.
How Does Delivery Confirmation Fit Into a Chargeback Defense Strategy?
"Merchandise not received" is a difficult chargeback reason to disprove, and under the card networks' chargeback rules, it's the merchant's responsibility to do the disproving. Basic delivery confirmation would appear to be sufficient proof that the merchant did ship and deliver a package, but determined fraudsters will undermine it by making false claims and in some cases interfering with the delivery tracking process by requesting address changes or entering incorrect information. The bank still has to make a subjective decision based on the evidence before them, and there's no guarantee that they will find a delivery confirmation lacking any other details compelling.
That's why the more information you can include with delivery confirmation, the better. Photos, signatures, and detailed tracking information will make a stronger case that the merchant made every effort to deliver the package to the correct address and recipient.
The flip side of this is that customers don't always want stricter delivery procedures, and may specifically request to opt out of them. Many people simply aren't home during the hours when they typically receive a package delivery, and don't want to have to chase it down at a pickup location because they weren't home to sign for it. Some merchants may not have the option to require signatures, if their customers who prioritize convenience have the option to shop elsewhere.
Merchants who sell digital goods shouldn't feel left out of this conversation—you have delivery confirmation options too, although you have to get a little more creative about it. You can require customers to communicate with you to obtain an activation key, obtain a digital signature, or log and match the IP addresses of the purchaser and the end user, just to list a few ideas.
Conclusion
Recently, a complication has arisen with signature confirmation. With the COVID-19 pandemic requiring social distancing and contactless business interactions, many carriers are suspending signature requirements so that delivery people and package recipients don't have to come into close proximity or handle the same devices.
Never ones to let a public health crisis get in the way of a scam, it's a safe bet that fraudsters will look for ways to try to take advantage of this suspension of the normal procedures. This may involve chargebacks resulting from increased package theft, or from friendly fraudsters deciding that, since nobody signed for their package, they might as well dispute the purchase and get it for free.
Merchants who have been using more secure shipping methods and had been somewhat insulated from these issues in the past may find themselves experiencing a higher rate of fulfillment-related customer service complaints and chargebacks. The best thing to do is to try to get out ahead of the problem by contacting your carrier about which alternative proof-of-delivery methods they offer.
Delivery issues are a frequent source of chargebacks, whether they originate with the merchant or further down the line. Unfortunately, the way the system is set up, merchants can end up paying for carrier mistakes and theft, but they can minimize this risk by working with reliable carriers and following the best practices to prevent disputes and fight chargebacks.
FAQ
---
---
---
Like what you're reading? Get the latest posts delivered right to your inbox.