Financial Platforms for Millennials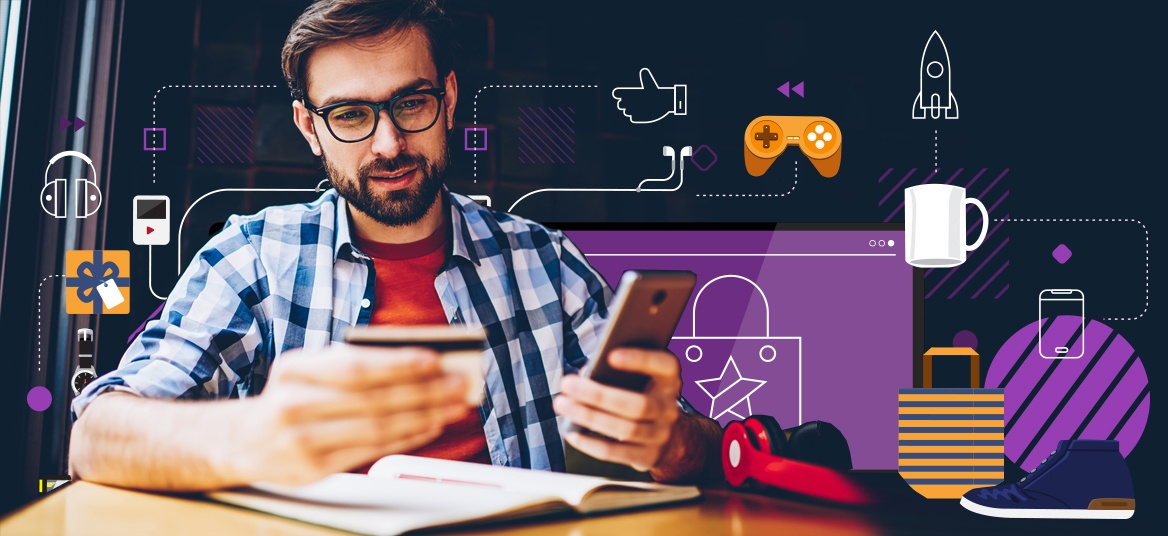 These days, millennials are the generation driving much of the economy. They're coming into their own, financially speaking, and reaching the same milestones as their parents and grandparents, like buying houses, having kids, and starting to save for retirement. However, the way millennials look at money, the financial tools and products they need, and their view of what the present and future holds couldn't be more different than previous generations.

Millennials' faith in big banks and financial institutions is low. Rent and real estate is more expensive than ever, but their wages haven't gone up commensurately. Working a second job or side hustle is the norm. They've come of age in a world very different than the one their parents grew up in, and many of them have little use for the financial products designed for a bygone era.

Banks and card companies are rushing to meet millennials where they're at, offering money management solutions that take into account their financial priorities, their expectations regarding how technology fits into their lives, and the ways they spend money.


The Big Shift from Cash to Digital Payments
One thing millennials have shown is that they would prefer not to be bothered with cash. Where they're spending their money, cashless is the expectation and the norm, and even for small reimbursements and exchanges among friends, the preference is to use peer-to-peer money sending apps, like Venmo, rather than cash. A digital ledger means never arguing with your friends about whether or not you remembered to pay them back the five dollars they spotted you a week ago.
Cash may be the first payment method to go, but plastic could be next.
Mobile payments from eWallets stored in smartphones are making rapid gains in use and in popularity, especially in massive Asian markets, like China and India. In these parts of the world, where credit and debit cards never really took hold, consumers are bypassing them entirely and making the leap from cash to digital payment methods. When you can buy steamed buns from a street vendor simply by scanning a QR code with the device that never leaves your side, why bother worrying about carrying cards around?

Mobile payments haven't yet hit saturation levels in western economies, but forecasters expect that to change in the years ahead.
A Hub for Millennial Money
For many millennials, organizing, understanding, and accessing their finances means wrangling a wide array of disparate apps. They might use a proprietary app from their bank to check their balances, Mint to budget and plan, Venmo to send money to friends and family members, one eWallet app for general purchases, a Target app for shopping at Target, various apps to track savings and investments, and so on. Keeping track of it all can be overwhelming.
Financial tech companies are looking to create integrated platforms that can serve as a central hub where consumers can manage, save, budget, and spend their money.
Assemble, by MasterCard, is one such product designed specifically with millennials in mind and aimed right at the sweet spot, between technological versatility and ease of use (two things millennials are known to majorly appreciate).

Assemble is a white-label product: a toolkit that banks, credit unions, and other card issuing companies can rebrand and customize, to suit the particular needs of their customer base. The platform allows users to track, budget, and save their money, and can silo funds into different physical and virtual prepaid MasterCard cards that can be used as regular cards, or stored in an eWallet for digital payments. For example, a user might create a budget that leaves a certain amount left over, for discretionary spending money; those funds could be loaded into a specific, virtual, prepaid card. The user can make payments with that card and never have to worry that they're dipping into funds reserved for bills or other necessary expenses.


Investing in the Economy of Tomorrow
Courting millennials is going to be a high-stakes game for financial companies in the years to come, and the ones that earn their loyalty are poised to reap huge rewards. Millennials have grown up with a keen awareness of the fragility of economies, the gulf between the rise in cost-of-living expenses and the stagnation of their wages, and the dollar-stretching value of smart and proactive budgeting. They've also spent their formative years surrounded by examples of how technology can transform outmoded systems and empower people.
In no small way, future prosperity depends on providing millennials, and the teens following in their generational footsteps, the tools and resources they need to save, spend, shop, invest, and grow as economic citizens.
Companies who are attentive to the things millennials want and need, as the decision-makers of the financial world, up are sure to see the investment in this generation pay off mightily in the years to come.


Like what you're reading? Get the latest posts delivered right to your inbox.