Chargebacks During the COVID-19 Pandemic
Your guide to understanding the impact of the pandemic on fraud and chargebacks and how to best protect your business
It's no secret COVID-19 has detrimentally impacted businesses everywhere. Through lockdowns and social distancing, economic activity shifted heavily towards eCommerce. Unfortunately, with an increase in digital transactions also comes an increase in true fraud, friendly fraud and chargebacks.
This Guru Guide provides in-depth data analysis on how the current state of affairs is adversely affecting multiple industries. It examines the prevalence of fraud and chargebacks while providing recommendations on how to best fight them. You'll also discover how vulnerabilities in your business may be inflated by the pandemic, contributing to your increase in chargebacks.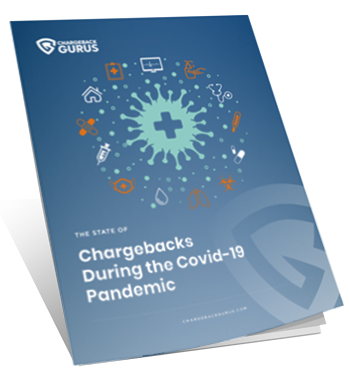 Questions to be answered:
How has COVID-19 affected eCommerce?
What are the top fraud and abuse trends due to the pandemic?
What has been the impact on subscription-based merchants?
What factors have contributed to a rising number of chargebacks during the pandemic?
How can I protect my business against the surge in chargebacks?