Cruise Chargebacks
Understanding, Managing & Preventing Chargebacks
Dealing with chargebacks is stressful and time-consuming for any organization, but the cruise industry is uniquely challenged with double the chargeback rate of a typical retail business. In a competitive field with slim profit margins, companies regularly go out of business as a result of chargeback-related losses.
You have to be proactive to prevent chargebacks and increase your profit margins. This eBook outlines a roadmap to success where chargebacks are no longer a cost of doing business—they are a problem that can be solved.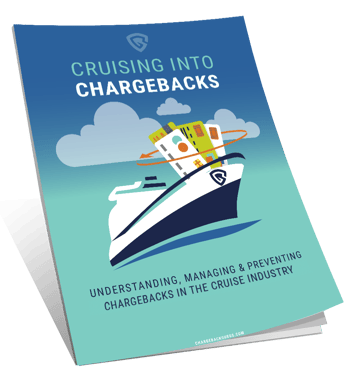 This eBook covers:
The state of chargebacks in the cruise industry
Why cruise merchants are especially prone to high chargeback rates
The 4 most common root causes of chargebacks for the cruise industry
Best practices for managing chargebacks and incidentals
Ready to prevent chargebacks? Download the free eBook now!