Don't Get Carried Away by Chargebacks
How Auto Haulers can Limit their Chargeback Losses
The auto transport business faces unique challenges. Chargeback management can be very taxing for any organization, but auto haulers in particular deal with chargebacks at an especially high rate. There are numerous causes behind this—most of them very much preventable.
This new guide, auto haulers can understand the causes behind chargebacks and implement the best practices for chargeback management and prevention. It's an invaluable resource that will allow brokers to lower their chargeback rates, recoup fraud losses and widen their profit margins.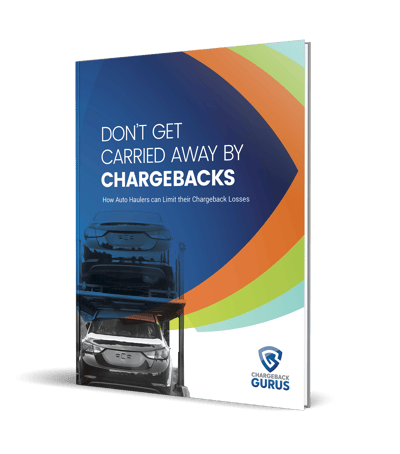 This eBook covers:
The most common reason codes faced by auto haulers and their root causes
Best practices for reducing chargebacks in auto transportation
The key documents required to successfully dispute chargebacks
Ready to fight & prevent chargebacks? Download the eBook now!