Mastercard Mandates For eCommerce & CNP Merchants
Chargeback Gurus outlines requirements of Mastercard regulations for e-commerce and card-not present merchants
On the heels of a Visa's release of a comprehensive set of new rules and regulations, Mastercard followed suit with its own mandates. Having been launched in October, Mastercard will conduct a series of roll outs throughout 2019, adding big changes to the ways eCommerce transactions and chargebacks will have to be processed.
Dealing with a comprehensive suite of changes to the transaction and chargeback processes can be daunting for merchants, but the ultimate result should be smoother payment processing and happier customers. This guide will help merchants navigate through the changes that have already been implemented, and the ones to look out for in the near future.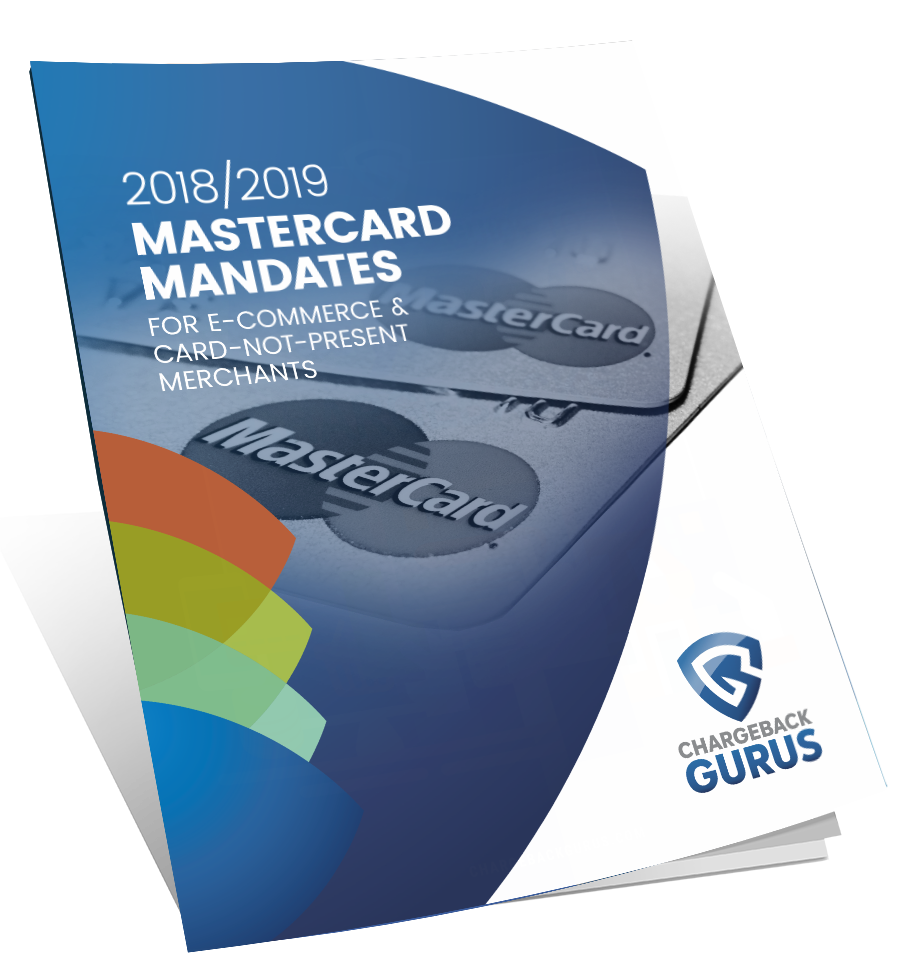 This guide covers:
Updates on PCI Compliance
Managing stored credentials
Regulatory changes for free trial & recurring billing merchants
A full understanding all the chargeback mandates in 2018 & 2019
Mastercard's new dispute resolution initiative
Ready to navigate the new Mastercard Mandates? Download the free guide now!