Visa Claims Resolution (VCR)
Definitive Guide to Visa's New Dispute Process
In April 2018, Visa launched a global policy for disputed charges. This system, known as Visa Claims Resolution (or VCR), is designed to move away from the, litigation-based process to a model based on liability assignment. There are significant differences between the two dispute systems.
You're certain to have questions about this policy and your business. We're here to help walk you through VCR and get you acclimated to the VCR's concepts. This definitive guide will explain the reasons and methods behind VCR process, what to expect, and how to navigate it.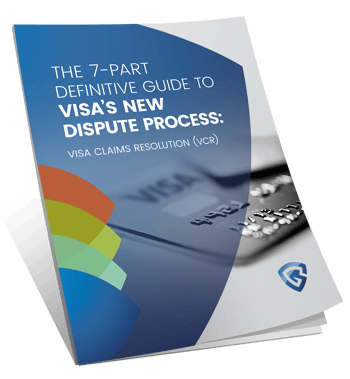 This Guide covers:
How the VCR Dispute Process works
VMPI, an enhanced tool to reduce disputes
Consolidation of Reason Codes into 4 dispute categories
How the new system will benefit merchants
Ready to navigate the VCR process? Download the guide now!