Weighing the Risks of P2P Payment Fraud on Cash App

Written by Mike Cannon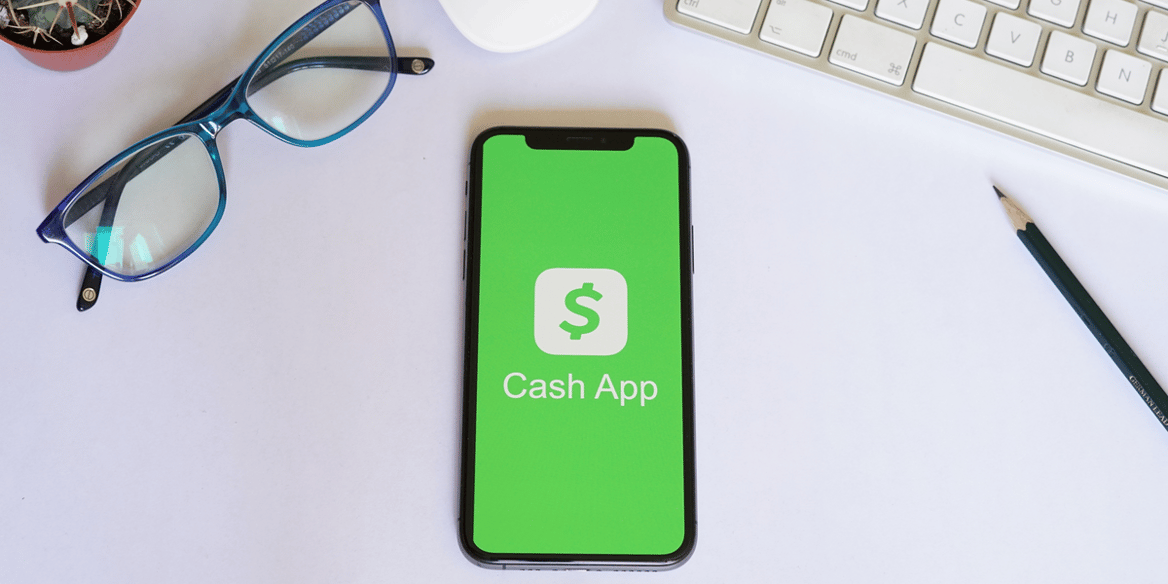 Table of Contents
In the fast-paced mobile economy, peer-to-peer payment apps are surging in popularity over older, more laborious methods of sending and receiving money. Platforms like Cash App make it easy to exchange quick, informal payments, even for users who aren't customers of traditional banking institutions.
The downside is that cybercriminals are flocking to these platforms too, exploiting their unique features to take advantage of users who are still learning the best ways to protect their finances over these new and convenient apps. What makes Cash App vulnerable to fraud, and how are scammers taking advantage of it?
The development of P2P payment apps serves a growing preference among young people toward using and digital payments rather than cash. In 2018, only a third of adults under 30 reported using mostly cash to make holiday purchases. In 2016, 36% of millennials (Age 20 to 35 at the time) reported that they didn't usually carry cash at all.
P2P payment apps like Square's Cash App as well as Venmo, Zelle, and PayPal have stepped in to cover the gaps where credit and debit cards aren't an option, such as friendly wagers and splitting bills.
Cash App has risen in popularity due to the fact that it's quick and easy to get started with and offers features like the ability to trade stocks and cryptocurrency, a weekly cash giveaway sweepstakes, and a free debit card that links directly to the user's Cash App account.
For many users, the appeal of Cash App is that it's new, different, and doesn't put up many barriers to firing off a quick payment—and that's exactly what makes it attractive to fraudsters, too.
While Cash App isn't designed or marketed as a way to conduct e-commerce transactions, many independent merchants are finding themselves dealing with customers who want to use Cash App and similar services to make purchases. However, anyone who plans on using Cash App should educate themselves about the risks and best safety practices first.
Funds received from others will add to the user's Cash App balance, which can be used to make payments or transferred to a linked account.
To get started with Cash App, you just need to download the app, create an account, and link one or more methods of payment. While you do need to verify your identity by providing an image of your photo ID to use some of the features, such as Bitcoin trading, this is not required for the basic cash transfer functions. Other P2P platforms require verification before they can be used in any capacity.
To send someone money over Cash App, you can type in their username or scan a QR code linked to their account. Any user can display their QR code using the app. Once you hit "pay," the money is transferred from either your balance of Cash App funds (if you have any) or your linked payment method.
Right now, Cash App has more than 30 million users. Any platform with that much activity is going to be a magnet for fraudsters, but Cash App has a few unique vulnerabilities that have been heavily targeted. Here are some of the specific Cash App scams that have been reported:
Customer service scams—Fraudsters create and publicize fake customer service phone numbers, sending them to victims via email or over social media. When the user calls in, the fraudster talks them into giving up their account credentials.


Cash App Friday Sweepstakes—Contests are used as a promotional tool by Cash App. Fraudsters will contact potential victims to tell them they have won the prize, but they need to provide their login information in order to claim it.


Money flipping—Scammers convince Cash App users that they can invest a small payment for a quick profit, but the scammer just takes the money and runs.


Stimulus check fraud—Users who are expecting stimulus checks from the government may be directed to fraudulent websites that promise to expedite the payment, but these sites just steal the users' login information.
We estimate that these four scams account for around 60% of the consumer fraud happening on Cash App. Other common ploys, such as romance or event ticket scams, are prevalent as well.
These scams are more common on Cash App than other P2P platforms for the following reasons:
By a wide margin, the main thing that makes Cash App more vulnerable to fraud is the fact that you can use it without providing proof of your identity.


Cash App enabled users to receive stimulus payments directly to their Cash App accounts, which made stimulus fraud scams much more plausible.


Cash App is growing faster than its competitors because it accepts a wider range of payment methods, such as ACH, credit and debit cards, and Bitcoin—other platforms require an actual bank account.
Cash App doesn't release any fraud analysis data, likely because such data might reflect poorly on the platform. Based on our experience working with thousands of e-commerce companies, we would expect to see fraud rates three to four times higher than average on any platform that involves cash or cash equivalent commodity transfers without requiring user authentication or identity verification—typically around 0.25% to 0.4% for such businesses, as opposed to 0.05% to 0.12%.
Some recipients may be set up to offer a "cancel" option for recent payments, but this isn't common. Users can't dispute charges or request chargebacks from Cash App. While Cash App does offer in-app customer support, they do not offer phone support.
Note that all this applies to payments made through the app itself. Cash App also offers the Cash Card, a Visa debit card connected to the user's Cash App account. Since this card essentially functions like any other Visa debit card, purchases made with it can be disputed.
In theory, users can dispute the debit or credit card transactions that fund their Cash App activity, but this is unlikely to succeed except in cases of true fraud. In addition, such a dispute would cause Cash App to shut down the user's account completely, preventing any further use and leaving them unable to access any funds remaining in the account balance.
While merchants are not advised to take Cash App payments from customers in lieu of traditional payments, the risk is primarily on the buyer's end—chargebacks and disputes are simply not possible over Cash App.
Cash App serves an important function for many people, but its approach to authentication and identity verification makes it highly risky to use for large transactions or commercial applications. Users should be aware of the many scams that are common on Cash App and use it only to send money to individuals that they know and trust.
FAQ
---
Thanks for following the Chargeback Gurus blog. Feel free to submit topic suggestions, questions or requests for advice to: win@chargebackgurus.com
Similar Posts
Get Guru Guidance Let us answer your questions.