Recognizing and Combating COVID-19 Chargeback Fraud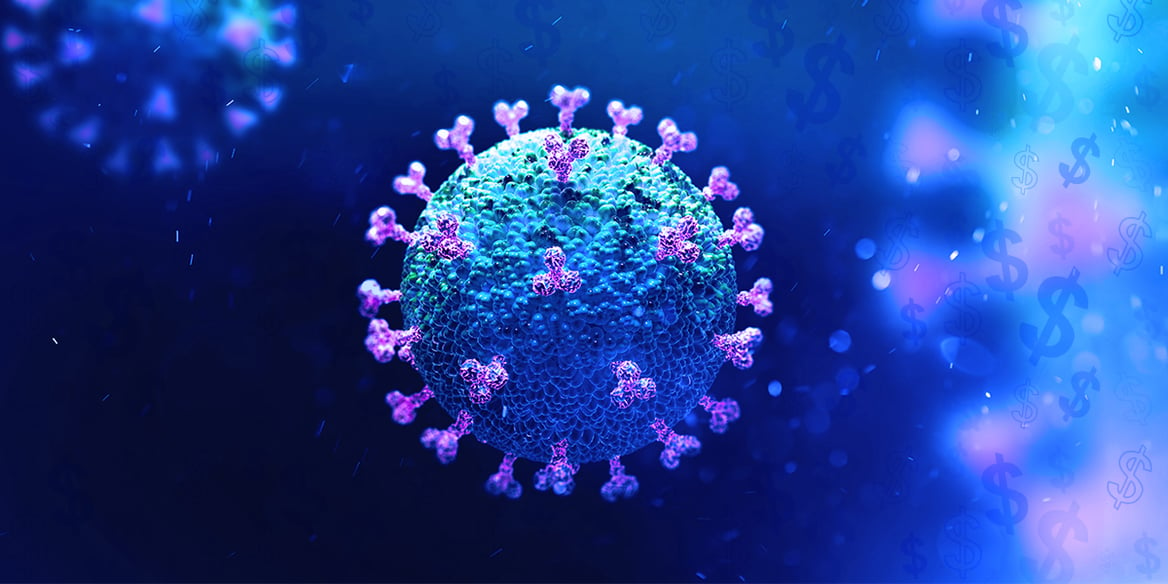 Table of Contents
In recent weeks, the Coronavirus pandemic has forced to adapt to sudden and drastic changes to how we socialize, shop, and spend our days. Directives to stay at home, practice social distancing, and avoid unnecessary excursions help to prevent the spread of the dangerous COVID-19 virus, but whenever normalcy is suspended, opportunistic fraudsters move in to take advantage of the confusion and desperation. Numerous new online fraud schemes have been launched to prey on shoppers in Coronavirus-stricken countries. How can merchants recognize these schemes and help stop them?
Quarantines and lockdowns don't stop people from needing the basic necessities of life—or to find ways to keep their minds occupied while they're stuck sheltering at home. With in-person shopping so strongly discouraged, many consumers are leaning harder on ecommerce than ever to supply them with the things they need on a day to day basis. They're also practicing new shopping habits as they seek out protective gear and cleaning supplies, stock their homes for an extended lockdown, and try out new and unfamiliar delivery services.
The fraudsters know that a lot of people are moving into what are, for them, uncharted ecommerce waters, and they're pulling out all the stops to trick and deceive them. We'll leave it to others to judge what kind of person would be scamming frightened people and stealing their money in the midst of a deadly global pandemic—let's focus on the types of schemes law enforcement has been seeing, and what sorts of education or preventive measures can be levied against them.
How is COVID-19 Impacting Chargebacks in 2021?
COVID-19 has been a constant presence in our lives, and that was no different during the 2020 holiday season. Moving into January and February of 2021, we are seeing an uptick in chargebacks based on both holiday fraud incidents and the COVID-19 pandemic.
Why is COVID-19 such a force for chargebacks?
People are desperate. The lockdowns have been hard on people, and many are facing loss of employment, eviction, and lack of basic necessities like food. Accordingly, people are looking for ways to save money or get funds to survive, and fraud becomes tempting in that place.
Card Not Present (CNP) transactions are more common. Less people are shopping in person and more are turning to online shopping. This means that fraud is more common and easier to accomplish. This includes chargeback fraud where a customer doesn't have to physically present the card.
While COVID-19 was already triggering a wave of chargebacks, the holidays only amplified this by bringing in fraudsters who use the season to enact their own fraud strategies.
What Kinds of COVID-19 Fraud Are We Seeing?
The UK's national fraud reporting agency has received more than 100 report of Coronavirus-related fraud, most of it in the latter half of March—which means the fraudsters are likely just getting revved up. Most of the incidents represent very basic forms of ecommerce fraud, such as purporting to sell hand sanitizer or face masks, taking payments from customers, and never shipping the product.
More prevalent, however, are the phishing emails that have been reported, many of which involve Coronavirus-specific angles of attack. Some phishing emails claim to be from the World Health Organization or some other respected public health agency, asking recipients to click a link to see (for example) information about COVID-19 infections in their area. In reality, the link is a malware download.
Fraudsters are also sending phishing emails asking people to donate to nonexistent charity and relief organizations, directing people to fake websites where they can supposedly apply for economic stimulus checks (thereby capturing their social security number and other sensitive personal data), and filing fraudulent Medicare claims using stolen credentials.
How Can You Protect Yourself from COVID-19 Chargebacks?
Regardless of your industry, make absolutely certain that your customers receive a copy of your return policy and your terms & conditions at the time of transaction.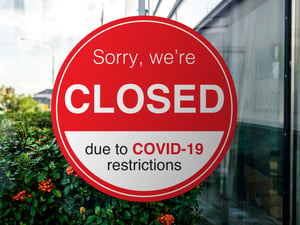 For merchants who strive to build consumer confidence in ecommerce by being trustworthy and providing quality products and excellent customer service, it can be frustrating to see cybercriminals undermine all that work and sow distrust in online shopping by running scams like these—especially when that damaged trust leads to things like "friendly fraud" chargebacks. Many consumers, once burned by a scammer, are a lot less likely to give legitimate merchants the benefit of the doubt when dealing with a mistake or misunderstanding.
Merchants who sell highly sought-after goods right now, such as protective masks, gloves, hand sanitizer, and toilet paper, must be truthful and transparent with their customers when it comes to stock availability, delivery times, possible delays, and other issues that could lead to a dispute. It's better to miss out on a sale than to overpromise, fail to deliver, and end up with a chargeback on your hands. Plus, the more customers get used to seeing merchants practice transparency and disclosure, the easier it is to draw a contrast with the shady fraudulent merchants and recognize their false promises for what they are.
If you're getting new customers or seeing increased business as a result of the pandemic, this is a good time to update and publicize your terms and conditions, make sure your merchant descriptor is clear and accurate, and to be lenient and generous with your return and refund policy.
Merchants can also help to educate their customers about known fraud schemes they are likely to encounter, and remind them that no reputable business will ask their customers for passwords or personal information over email. But of course, merchants aren't really in the position to serve as the first line of defense against online fraud—so what about the institutions that are?
Since the COVID-19 outbreak and its attendant forms of fraud are very much a new and developing situation, there hasn't been much in the way of specific, official responses from the banks and card networks. We will update the information in this post as it is released.
How Visa is Approaching COVID-19 Chargebacks?
While Visa's chargeback process has not changed and there has not been a public message from them about chargebacks in light of the novel coronavirus, it can be assumed if you follow their Visa Rules, the chargeback process will play out as usual.

"Visa expects our clients to act in good faith and make every effort to be flexible when resolving disputed transactions involving cardholders and merchants. Our expectation is that cardholders work directly with the merchant to resolve their issue, ahead of initiating a dispute with their issuer. " - Visa Business News
Visa is implementing Coronavirus Chargeback Dispute Monitoring Program beginning April 1 to help maintain the integrity of the dispute process by reducing invalid disputes initiated into the system. The program will monitor daily dispute volumes with a focus on consumer-related disputes, and will flag any practices that may be inconsistent with current Visa dispute rules. If necessary, Visa will require issuers to reverse invalid disputes. A summary of the program is as follows:
The program will monitor dispute volumes for Airlines, Entertainment, Lodging, Transportation, and Travel Services.
Any issuer submitting more than 50 invalid disputes daily will be flagged by the program.
Issuers flagged by the program will be required to reverse all invalid disputes within three business days.
Failure to reverse invalid disputes and/or repeated flagging could result in non-compliance assessments
The Visa Dispute Monitoring Program (VDMP) and Visa Fraud Monitoring Program (VFMP) will both be suspended for merchants in the Travel & Entertainment (T&E) MCC's through the July compliance cycle. Risk will not be sending program identifications to acquirers for T&E merchants during this time period.
The Visa Acquirer Monitoring Program will also be suspended for disputes arising from T&E merchants through the July compliance cycle.
Regional Risk teams are also empowered to suspend and / or waive VDMP or VFMP fees for non-T&E merchants that can demonstrate they have been directly impacted by the pandemic.
How is American Express Approaching COVID-19 Chargebacks?
American Express has been very proactive about this and thoughtfully provided us with some information about how they're adjusting their merchant policies during this time:
Dispute Response Time: The timeframe merchants have to respond to cardholder disputes has been extended to 30 days. This applies to disputes received between March 1, 2020 and May 31, 2020.

Contactless Payments: In order to minimize physical interactions during card-present transactions, the threshold for contactless payments has been raised in various markets, with more to come.

No Signature Required: While signatures were not previously required at the point of sale, American Express has been reminding its merchants that it is not necessary to make customers sign for their transactions.
American Express has also been encouraging its members to patronize small and local businesses that are being disproportionately impacted by the shutdowns by placing orders for takeout, delivery, or gift cards when possible.
They assured us that they are monitoring the Coronavirus chargeback situation and will continue to assess potential policy changes as needed. We fully expect that other card networks are engaged in the same processes and will provide guidance for their merchants and customers in the days ahead.
How is Mastercard Approaching COVID-19 Chargebacks?
Mastercard is changing their dispute processing rules. Earlier it was planned for April 17th and now due to the COVID-19 situation they are moving the date to July 20th. The rules will affect the merchants more than the issuers in my opinion. As per the new rule, Issuers will now pay $15 for initiating a pre-arbitration and the acquirer will be billed $50 for receiving a pre-arb which will be passed to the merchants.
Mastercard has not provided any extension or modification to their dispute rules considering the Coronavirus chargeback situation.
Conclusion
Nobody can say for certain at this point how long our lives will be shaped by the need to avoid COVID-19 or what the ultimate social and economic impact will be. In the meantime, we must all do what we can to protect ourselves, our loved ones, and the communities we live in.
That means being vigilant about fraud, educating others on how to avoid it, and making our best effort to support both the small businesses and the everyday consumers all around us. Crime and fraud don't pause themselves for pandemics and other global catastrophes—quite the opposite, in fact. It's still as important as ever to fight fraud and illegitimate chargebacks so that consumers have financially healthy merchants and a thriving ecommerce ecosystem to look forward to when all this is over.
FAQ
Why do companies hate chargebacks?
Because businesses want to deal with customers directly to solve problems and avoid the negative impact on their revenue and merchant account.
---
Will chargebacks go back to normal after COVID-19?
We don't know. More people might simply move to online-only shopping regardless, which makes it hard to predict. Ideally fraud and chargeback prevention measures will evolve to match.
---
Can customer chargeback digital orders?
Yes. The chargeback decision is up to the issuing bank, not the merchant, so if they see evidence of fraud they will reverse the charge regardless of where the merchant sells goods.
---
Like what you're reading? Get the latest posts delivered right to your inbox.