Don't Run Out the Clock: Understanding Chargeback Time Limits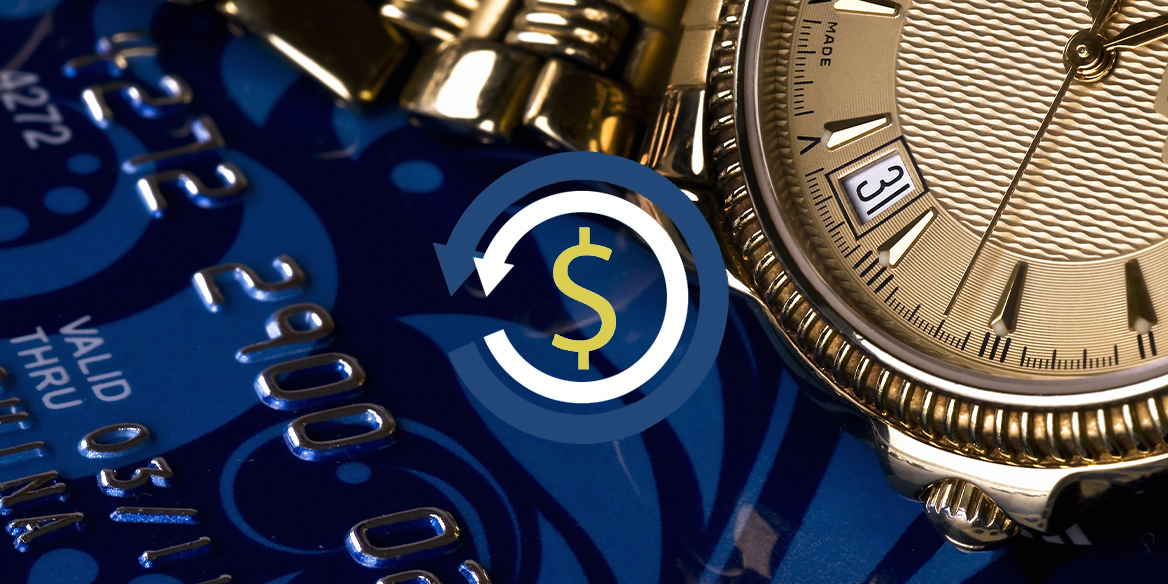 Table of Contents
Throughout the chargeback process, there are a variety of different time limits that apply to the various parties involved. Cardholders, merchants, and banks are all subject to deadlines that determine how long they have to initiate or respond to various steps in the chargeback process. Even worse, the specific time limits can vary depending on which card network you're dealing with.
For merchants who are making proactive efforts to deal with chargebacks, including fighting friendly fraud, it's crucial to be aware of all the time limits involved in the process and how they may vary by network. After all, missing a deadline will result in the chargeback automatically being decided against you, and may even result in additional fees.

What are chargeback time limits?
To better serve customers and place limits on how long a cardholder or merchant can drag out a chargeback, card networks put chargeback time limits in place.
These time limits give clear guidelines to all parties for how long each step in the process will take while making sure there's still enough time to gather any necessary information for the next step.
When can you chargeback a transaction?
Cardholders can chargeback transactions primarily in cases of fraud. This includes:
Identity theft. If a cardholder has had their information stolen and used to make a fraudulent purchase, they can file a chargeback.


Lost or stolen cards. If a credit card that has been lost or stolen is used to make a purchase, the cardholder can file a chargeback.
Merchants shouldn't attempt to fight true fraud chargebacks. In some cases, however, a chargeback where the customer is claiming fraud may actually be friendly fraud in disguise. If there is reason to believe that the cardholder's claims about fraud are false, it's often a good idea to fight the chargeback.
There are also rare cases where a cardholder may be entitled to file a chargeback due to an uncooperative merchant.
If the customer was charged twice for the same purchase or if the merchandise was damaged or lost in shipping, for example, most merchants will simply issue a refund as soon as they're made aware of the problem. If a merchant refuses to refund such a purchase, however, the cardholder can file a chargeback.
To deal with chargebacks effectively, you should be familiar with the particulars of each type of card your business accepts. You don't ever want to be in the position of getting hit with a fraudulent chargeback and losing money simply because you let a deadline slip by.

Cardholders have 120 days to file a chargeback for issues related to:
Fraud
Late presentment
An incorrect transaction code, currency, account number, or amount
Duplicate transaction processing
Merchandise that's not received
Damaged or defective merchandise
A canceled recurring transaction
Cardholders have 75 days to file a chargeback for issues related to:
A card recovery bulletin (for stolen, lost, past-due, or fake cards)
Declined authorization, no authorization, or invalid data
The merchant has 30 days to fight a chargeback by submitting representment
The issuing bank has 30 days to initiate a pre-arbitration chargeback after receiving representment
Either party has 10 days to pursue arbitration after the pre-arbitration chargeback occurs
Each time a chargeback moves to a
new stage of the process, the bank that submitted the chargeback has five days to provide documentation to both the merchant and the cardholder explaining the reasons behind the decision they made.
A discrepancy in the transaction amount
Lack of cardholder authorization
Fraudulent processing of transactions
Canceled recurring transaction
Late presentment
An incorrect currency code
Questionable client activity
Credit posted as a purchase
Product not as described
Goods or services not provided
ATM dispute
Credit not processed
Chip or PIN liability shift
Any other unclassified cardholder dispute
The time limit for MasterCard chargebacks drops down to 45 days for:
A warning bulletin file
An account number not on file
In chargebacks arising from the "Credit Not Processed" reason code, banks must wait 15 days after the date on the credit document, the date merchandise was returned, or the date services were terminated, before processing chargebacks.
Put dispute time back on your side
Every time a customer sets a chargeback request in motion, the clock starts ticking on the merchant's ability to gather and present evidence to refute the chargeback.

The best way to make sure you're not losing revenue is to have the support of a dedicated team with the resources and the know-how to submit a compelling case on your behalf on time, every time.

Are you looking to stop the ever-growing chargeback trend and protect your revenues? If so, you must first take steps to understand the problem. Download the free Chargebacks 101 Guide to better understand the root causes of chargebacks and how the overall chargeback process works so you can fight customer chargebacks and prevent them in the first place.
FAQ
Thanks for following the Chargeback Gurus blog. Feel free to submit topic suggestions, questions or requests for advice to: win@chargebackgurus.com
Similar Posts
Get Guru Guidance Let us answer your questions.