Effective Tools & Strategies to Prevent Refund Fraud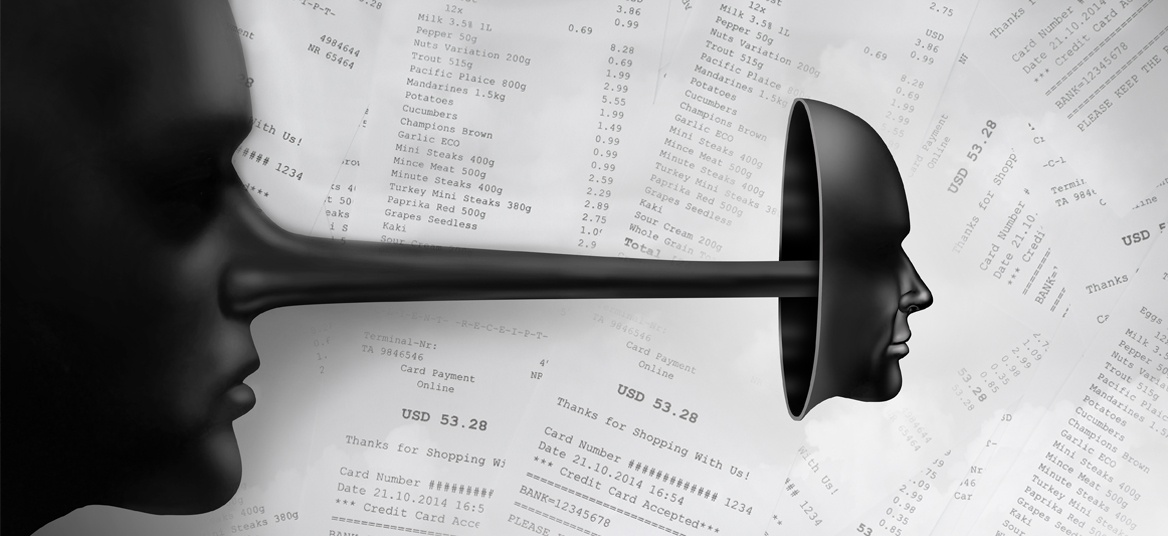 Refund fraud is one of the craftier ways that today's thieves cheat merchants out of money.
Here's how it happens: The fraudster uses a stolen credit card or payment info to make a purchase. Days or weeks later, they return the purchase, requesting their refund on a different account, in cash or for store credit. They're then free to use that cash or credit as they wish.
This has always been a common type of fraud in brick-and-mortar operations, but it has picked up speed in the e-commerce world as of late, now accounting for about 17 percent of all fraud (20 percent for larger online merchants).
Fortunately, because there are a lot of moving parts to this type of fraud—the use of stolen cards, illegitimate claims for refunds, etc.—there's also a lot of opportunities to prevent it.

In-House Strategies to Fight Refund Fraud
The first thing you can do to stop refund fraud is to start tracking your shipments.
"Non-delivery" is one of the top reason's customers request a refund, so attaching a tracking number to each order—and making sure both you and the customer have access to it—can protect you from fraudulent requests.
Here are some other steps you can take:
Be specific about your refund policy. A "no-questions-asked" refund policy might make good marketing material, but it also makes you vulnerable to theft and fraud. Create a specific and detailed refund policy, and make sure it's clearly communicated to each and every customer who makes a purchase with you. Consider only offering refunds to the original method of payment.
Communicate that policy to the appropriate team members. Detail your policy—as well as all the unique stipulations and situations that qualify a purchase for refund—and make sure the right employees have access to it and understand it. Refund abuse is common when merchants outsource their customer service to call centers (and employees at those centers aren't familiar with the policy or how to implement it.)
Track refund volume. As surprising as it is, many refund fraudsters are repeat offenders. They'll come back time and time again, increasing their order and refund size with each new purchase. To prevent this, keep a detailed log of your refunds, who's requested them and the reason behind it. This will help you recognize repeat refunders before they become too much of a problem.
Don't offer overnight shipping during the holidays. Since shipping delays are common during this time, it's easy for fraudsters to step in and demand a refund—especially when they have overnight, or one-day shipment guarantees to protect them.
You should also keep track of your chargebacks—and who files them. Fraudsters will often request a refund and file a chargeback at the same time—essentially doing double-duty theft and costing the merchant twice as much. Have the data you need to notice these thieves and blacklist them before it's too late.


External Tools That Can Help
As far as outside tools go, your best protection against refund fraud is a PCI-compliant CRM system that can help you blacklist repeat refund-requesters and chargeback abusers.
It should also help you block future transactions from these blacklisted customers, as well as track and manage your returns/refunds.


Are Your Strategies Working?
Once you've started to make internal changes and have implemented a solid CRM, you'll want to monitor a few stats to ensure your strategies are working.
Specifically, you should watch your:
Overall order refund rate
Product return rate (by item)
Chargeback rate for refunded orders
Order refund rate (by cause)
Order return rate (by season)
If the needle isn't moving in the right direction, make additional changes and tweaks, or consider bringing in the experts.
Our eGuide—An Introductory Guide to E-commerce Fraud Prevention—can also help. It covers five main types of fraud—true fraud, friendly fraud, phishing (account takeover fraud), refund fraud and card testing—and provides effective tools and strategies to combat each of them.


Like what you're reading? Get the latest posts delivered right to your inbox.