Understanding the UK's Faster Payments Service

Written by Srii Srinivasan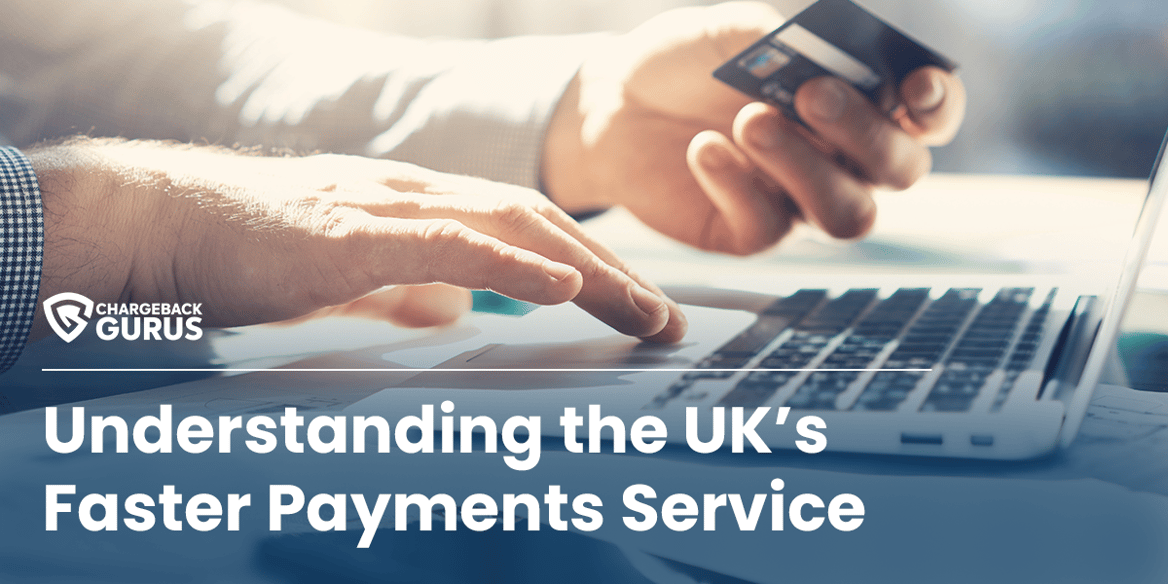 There's still no electronic equivalent to cash. In recent years, digital payment platforms have stepped up to offer affordable peer-to-peer fund transfers, but they rely on both the sender and receiver being members of the same proprietary service. In some markets, regulations are being changed to allow for technological frameworks that make direct electronic payments faster, cheaper, and more accessible.
That's certainly the case in the UK, where the Faster Payments Service makes it possible to send funds to somebody else's bank account in a matter of minutes. What is the Faster Payments Service, and how is it expanding payment options for UK consumers?
If you've ever tried to split a restaurant bill with friends only to get hung up on who's Team Venmo and who's Team Cash App, you can imagine the usefulness of a service that lets you send immediate payments to anyone you want, regardless of who they bank with or which payment platforms they prefer.
In some regions, such as the UK, this solution was held up for a long time by the fact that banks got to set their own rules for how they would communicate with each other and exchange funds, greatly limiting the options for a universal method that everyone could participate in. Fortunately, that status quo has been changing in recent years, particularly after the adoption of the open banking directive of 2018, which allowed fintech startups and challenger banks to get into the game.
The Faster Payments Service has thrived in this new regulatory environment, offering UK consumers a wider range of direct payment options.
For most merchants, direct payment services are not an appropriate replacement for credit cards and other commercial payment platforms. However, some merchants may make use of them as a convenience to their customers, and peer-to-peer payment platforms can be influential within the greater payments industry. Giving your customers a diverse array of payment options can help you avoid fraud and chargebacks, so it's always worth keeping a close eye on how the industry is evolving.
What Is the Faster Payments Service?
The Faster Payments Service was launched in 2008 as the result of a UK government initiative to create a faster infrastructure for fund transfers between banks. Before Faster Payments, the two choices for this type of service were BACS, which could take up to three business days to complete a transfer, and CHAPS, which offered same-day service for "high value" transactions. Faster Payments was designed to handle a higher volume of lower-value payments.
Ten financial institutions signed on to participate at launch, covering 95% of payment traffic in the UK.
That number had more than doubled by 2018, the same year the open banking regulations took effect. This gave smaller, independent financial service providers access to the larger banks' account data, allowing them to develop new technologies and consumer products, many of which use Faster Payments to facilitate direct payments and money transfers.
One of the most widely-used implementations of Faster Payments is Paym, a mobile payment platform with more than 4 million users.
How Does Faster Payments Work?
A generic Faster Payments implementation works like this:
The Sender wants to transfer £10 to the Recipient. She uses her online banking app or website to access her account, verify her identity, and initiate the payment.
To send the payment, the Sender needs to provide the Recipient's sort code (the UK equivalent of a routing number) and account number. She can also provide the Recipient's name and a short memo explaining what the payment is for.
After verifying that her account has sufficient funds, the Sender's bank sends the transaction to the Recipient's bank through the Faster Payments Service.
Faster Payments verifies that the transaction data is valid and notifies the Recipient's bank of the transaction.
The Recipient's bank verifies that the account information is valid and sends a response to Faster Payments indicating whether they have accepted or rejected the transaction.
If the transaction was accepted, Faster Payments notifies the Sender's bank.
Faster Payments confirms the transaction to both banks. Each bank confirms the transaction to their respective customers.
The transaction should be settled within minutes (although sometimes, it can take up to a few hours), deducting £10 from the Sender's account and crediting £10 to the Recipient's account.
Most banks offer Faster Payments transfers to their customers as a free service. The transaction limit, which had previously been set at £250,000, was increased to £1,000,000 in February 2022. However, individual providers may choose to set lower limits for their customers.
How Are Fraud and Disputes Handled on Faster Payments?
The Faster Payments Service works similarly to wires and ACH transfers. If the account details are correct, the funds are sent over immediately, and there is no mechanism for reversing the payment. Consumers are advised to verify the sort code and account number directly with the recipient before placing a transaction.
While individual banks may have fraud protection guarantees with their customers, there is no way to dispute a transaction with Faster Payments itself.
If a consumer makes a payment through Faster Payments for something that turns out to be a scam, all they can do is report it to their bank and the police.
If you're a merchant accepting a Faster Payments transaction from a customer, you should provide your account information directly to the customer over the phone. When you send this information electronically, there's a chance that fraudsters can intercept and alter it.
Conclusion
Peer-to-peer payment platforms are no replacement for commercial payment solutions, but many consumers are coming to prefer a payment experience they can initiate with their phone and fund with a cash balance as opposed to borrowing on credit. A good way to start expanding your payment options is to talk to your acquiring bank or payment processor to see which ones are supported.
Keep in mind that one of the first things to do before introducing a new payment option is to thoroughly research how it deals with fraud and disputes. While most alternative payment providers' dispute processes are preferable to the credit card chargeback system, unfamiliarity with the rules and procedures can leave you vulnerable to revenue loss all the same.
---
Thanks for following the Chargeback Gurus blog. Feel free to submit topic suggestions, questions, or requests for advice to: win@chargebackgurus.com
Similar Posts
Get Guru Guidance Let us answer your questions.