Klarna Card: BNPL Goes Analog

Written by Suresh Dakshina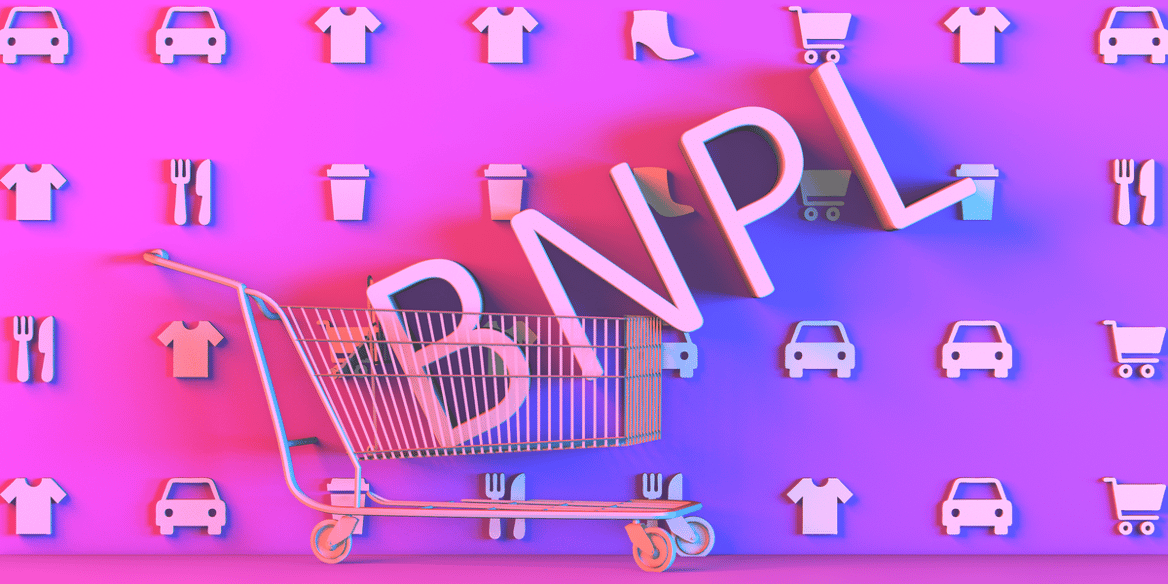 When consumers need extra time to pay for a big purchase, credit cards are no longer the only option. Fueled by changing attitudes and shopping habits, Buy Now, Pay Later services have taken off like a rocket in recent years.
One of the largest BNPL companies, Klarna, is poised to increase BNPL's market share even further by issuing a Visa-branded payment card that allows users to make BNPL purchases anywhere cards can be processed, with no proprietary payment apps or merchant integration required. What do merchants need to know about Klarna's foray into issuing physical payment cards?
It's been clear for some time that while consumers love the convenience of credit cards, they're not big fans of the lingering debt and interest charges. These sentiments have only grown stronger as various economic events have shaken consumers' faith in big banks, with many young people questioning the value of taking on debt and engaging with the consumer credit system at all.
Nevertheless, people still want to buy things that they can't afford to pay for all at once, and that has created a huge opportunity for BNPL companies like Klarna—especially as the pandemic disrupted incomes, consumer behavior, and many longstanding retail practices. BNPL was widely embraced during this period, with Klarna reporting 70% growth in the past year and more than 6 million unique users in the US alone.
One obstacle that was standing in the way of even wider adoption was the fact that Klarna could only be used with participating merchants, although workarounds have been introduced that allow users to use an app or browser extension to facilitate purchases or generate a one-time virtual Visa card number. With the introduction of a physical card that operates on the Visa network but charges payments to Klarna's BNPL plan, any remaining acceptance barriers are effectively eliminated.
How Does Klarna's BNPL Plan Work?
When consumers use Klarna to make a payment, the merchant gets payment in full from Klarna up front. The consumer pays Klarna back over time in accordance with one of the payment plans they offer. The most popular plan is "Pay in 4," in which the consumer makes four biweekly, interest-free payments. There's also a plan that allows the consumer to pay in full after thirty days, or to choose a more traditional credit financing option that allows a longer period of time for repayment.
Installment plans usually involve only a soft credit pull and will not impact the consumer's credit score. Longer-term plans, which charge interest and generally work more like regular credit card purchases, may require an actual credit check.
Klarna has already issued Klarna cards in Sweden and Germany, with around 800,000 current users. They're set to roll out in the UK and the US this year, but sign-ups are waitlisted for now. Reportedly, the UK waiting list grew to over 450,000 within a matter of days.
What Features Does the Klarna Card Have?
At launch, Klarna card purchases will default to Pay in 4 plans in the US and Pay in 30 plans in the UK, with additional plan options to be added in the near future. The card is issued by WebBank and carries a Visa logo, which means it can be used anywhere Visa cards are accepted, in person or online.
The card is managed through the Klarna app and includes a "snooze button" feature that lets users extend their payment due date by ten days. Purchases earn users points for Klarna's rewards program, Vibe, which can be exchanged for vouchers or gifts at participating retailers like Etsy, Macy's, and Sephora.
The Klarna card provides daily spending limit updates, 24/7 customer service, and no foreign currency exchange fees. Users can get one in either of Klarna's brand colors—pink or black.
How Will Chargebacks Work on Klarna Cards?
One thing about Klarna and other BNPL services is that, like ordinary credit cards, they have a fraud problem. There are various ways for fraudsters to hack into accounts, spoof identities, or bypass approval procedures in order to make purchases that they will never pay back.
Disputes may arise when Klarna users suffer account takeover attacks or identity theft, or due to familiar issues such as late deliveries, complaints about product quality, and miscommunications with customer service.
The good news for merchants is that Klarna disputes don't turn into chargebacks. Klarna gives merchants and their customers 21 days to resolve most disputes on their own, after which they take over and deal with them internally. If Klarna determines that their user has a valid dispute, they will hold the merchant liable and deduct the disputed amount from the merchant's next payout.
Klarna calls this a chargeback, but it's not the same thing as a credit card chargeback. The fees are much lower ($8 per valid dispute in the US) and it doesn't increment the chargeback ratio that your acquiring bank is required to monitor.
Conclusion
BNPL has hit the payments industry like a sledgehammer, and the aftereffects are just beginning to take real shape. While Klarna is branching out into the card-issuing business, card networks and banks are coming up with their own BNPL plans that offer cardholders the interest-free flexible installment plans they want while keeping them connected to existing payment card schemes.
Over all this activity looms the specter of increased regulatory oversight, as both the UK's Financial Conduct Authority and the US Consumer Financial Protection Bureau prepare investigations into BNPL providers.
Whether or not these investigations lead to regulations that place additional burdens on merchants, it's clear that the freewheeling early days of the BNPL boom may be giving way to a maturing industry with better integrations into existing, established payment systems.
For now, the introduction of the Klarna card is probably good news for merchants—it gives consumers a new and appealing alternative payment method that should stimulate purchasing, and merchants don't need to worry about enrolling in yet another alternative payment scheme and maintaining its software components.
The fact that Klarna cards shouldn't generate traditional chargebacks is another nice perk, but merchants should take pains to develop strategies and protocols for dealing with Klarna disputes.
---
Thanks for following the Chargeback Gurus blog. Feel free to submit topic suggestions, questions, or requests for advice to: win@chargebackgurus.com

Similar Posts
Get Guru Guidance Let us answer your questions.