Going Contactless with OEM Payments

Written by Suresh Dakshina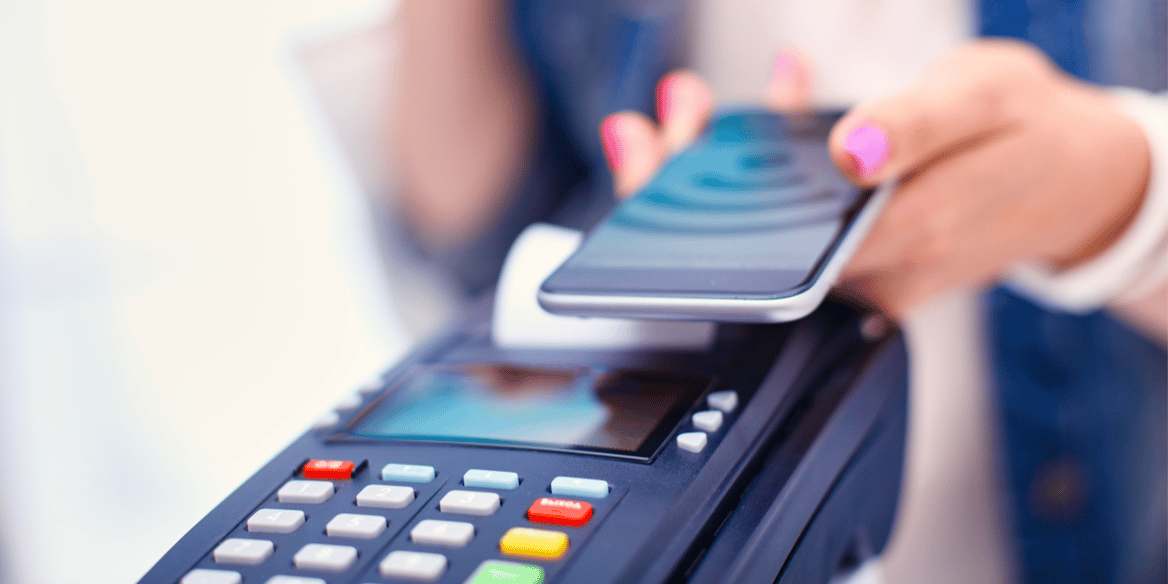 If you look at what innovators in the payments space have been working on in recent years, there are two adjectives that seem to describe the ideal payment experience: seamless and frictionless. Fewer steps between the customer thinking "I want to buy that" and completing a purchase transaction means less frustration, fewer abandoned carts, and higher sales volume. T
ech giants like Apple, Google, and Samsung have stepped into the fray to solve this problem with OEM (original equipment manufacturer) payment platforms for use in both e-commerce and brick-and-mortar environments. How do OEM payments work, and how do they fit into the current payments landscape?
OEM payments have been in development for a long time, but they didn't hit the consumer mainstream until 2014 when Apple released the Apple Pay app. Google could have beaten them to the punch in 2011 with Google Wallet, but that project met some resistance from device manufacturers. Samsung got into the game with Samsung Pay in 2015, and Google soon followed with an update to Google Wallet called Android Pay, which was rebranded as Google Pay a few years later.
While widespread adoption was not immediate, OEM payment solutions have been steadily expanding their market share, and seem to have benefited from the massive shake-up in shopping and payment practices caused by the COVID-19 pandemic. OEM payments' transaction volume grew 155% in 2020, putting it on track to reach the $1 trillion mark in 2022.
OEM payments simplify the payment process by allowing customers to tap their device to an NFC (near-field communications) terminal or click a single button on a checkout page, eliminating the need to carry around a physical payment card. There are plenty of good reasons for merchants to add OEM payment platforms to their list of accepted payment options, even as OEM platforms face increasing competition from issuer-based payment methods, such as contactless cards.
What Are OEM Payments?
Most consumers are familiar with OEM payments under the terms "digital wallet" or "mobile payment app," or more likely, under the brand name of their preferred platform. The name refers to the fact that these platforms are developed and hosted by the manufacturer of the device they're associated with—you get Apple Pay on your iPhone, Google Pay on your Android, and so on.
OEM platforms use NFC technology to communicate securely and wirelessly with compatible payment terminals. The customer simply holds their device near the terminal and the payment is authorized without any sensitive data being transferred to the merchant, which keeps the customer's payment credentials and personal information safe from cyberattacks.
In an e-commerce setting, merchants can enable OEM payments at checkout, where again the customer can authorize the payment without having to send sensitive data to the merchant's servers. It's faster than typing in a credit card number and safer than using stored payment credentials.
It is important to note that in most cases, OEM payments are not completely disconnected from the payment card system. These platforms still need a funding source, which in many cases means that the user links one of their credit cards to the app.
What Are the Benefits of OEM Payments?
In their eagerness to boost adoption and usage of their OEM payment apps, the tech companies behind them have made sure their products include plenty of nice features and benefits for customers and merchants alike. Here are three of the best arguments in favor of accepting OEM payments:
Less Friction and a Seamless Purchasing Experience
OEM payments can be made with your favorite device (or a single conveniently-placed click-to-pay button) and require none of the account number or PIN entry associated with card transactions.
In e-commerce, two-factor authentication tools like 3-D Secure are becoming increasingly common because they can prevent credit card fraud, but they can cause friction for the customer. With OEM payments, strong customer authentication is built into the process and does not add extra steps for the customer.
More Security
OEM payments use tokenized data when communicating with the merchant's payment processing system, ensuring that no payment card credentials or other sensitive data are left accessible on the merchant's servers or network after the payment transaction is completed. This keeps the customer safe from data breaches and greatly reduces their chances of being victimized by fraudsters.
No Fees
In stark contrast to the costly fees charged by credit card networks and payment processors, none of the major OEM payment platforms charge fees to merchants.
What's the Difference between OEM Payments and Contactless Cards?
OEM is not the only contactless, low-friction payment solution. Companies like Starbucks and Walmart have seen great success with branded payment apps that include shopping features and reward programs, and credit card issuers have been introducing apps and contactless payment cards that work just like OEM payments.
Local regulations affect all of these payment options differently, so consumers may have various pros and cons to weigh when deciding what type of contactless payments to use.
For merchants, the goal should always be to meet your customers' needs while being aware of the costs, benefits, and risks of any given payment method that you plan on accepting.
How Do Chargebacks Work on OEM Payment Platforms?
Because most OEM payments are funded through credit card transactions, they adhere to standard chargeback rules and procedures for the most part. On all of the major platforms, customers are directed to fill out and submit a form to dispute a charge, with instructions to try to communicate with the merchant first and to check and see if the charge was made by a family member or somebody else who used the device with the owner's permission. Merchants are notified and given a chance to represent the charge if they have evidence that the dispute is invalid.
While OEM payments tend to be safer than credit cards when it comes to true fraud, some merchants report high rates of friendly fraud on OEM platforms, possibly due to the types of purchases typically made with these platforms and the tendency people have to share devices with friends and family.
Conclusion
OEM payments are becoming more commonplace, consumers are getting more comfortable with them, and they have a lot of benefits to offer merchants—especially the fact that they don't come loaded with transaction fees. While it is harder to pull off true fraud with OEM payments, chargebacks are still possible. If you decide to start accepting OEM payments, you will need to track and analyze your transaction data and come up with effective ways to minimize chargebacks associated with those platforms.
---
Thanks for following the Chargeback Gurus blog. Feel free to submit topic suggestions, questions, or requests for advice to: win@chargebackgurus.com

Similar Posts
Get Guru Guidance Let us answer your questions.