Simple Steps to Identify & Minimize Phone or Mail Order Fraud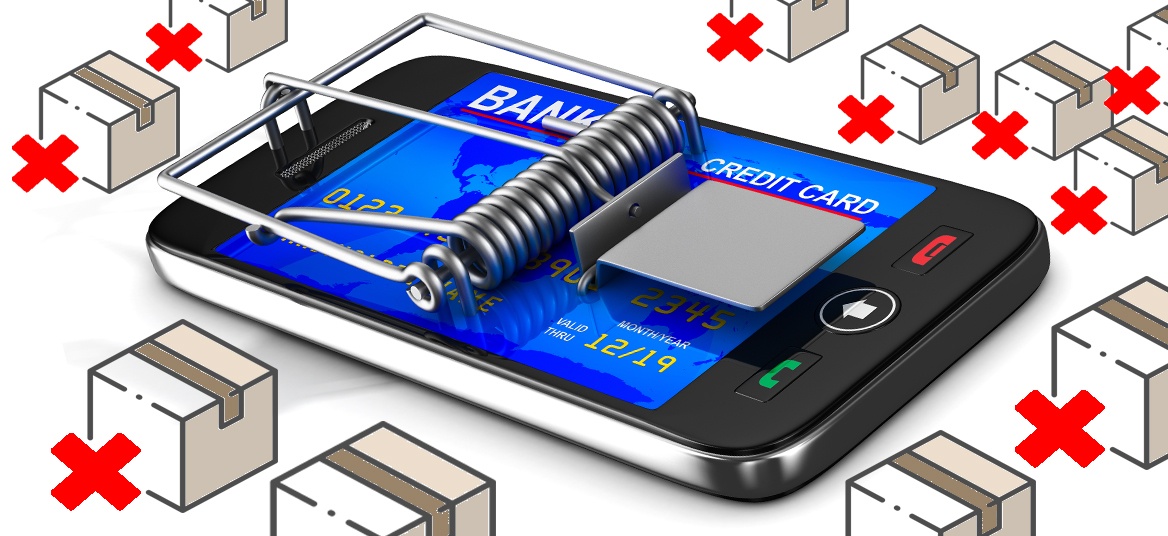 It is easy for someone to steal a credit card number, pretend to be the cardholder, and order merchandise to be sent to an address other than the billing address. It is important, therefore to carefully verify both phone and mail transactions.
Phone and mail orders are more prone to fraud due to the absence of a digital footprint on these types of transactions. Online e-commerce orders can be scanned for fraud by tracking an IP Address, machine ID, card velocity or other factors since the order is entered by the customer and can be blocked using the right fraud prevention tool. There is no digital footprint however for mail and phone orders, making it much more challenging to eliminate fraud.
These simple steps will help you to identify and reduce fraudulent orders placed on the phone or by mail order:

Identify Phone and Mail Order Fraud
Here are some simple steps to identify these fraudulent orders when dealing with customers over the phone or accepting mail orders:
Shipping address is different from the billing address (especially for orders outside of the city and state)

Invalid phone number (dial the number to see if its valid)

Brand new email address with no visibility in social media

Customer name or address with no social media visibility

Multiple orders within a short span of time from different profiles

Overnight shipping requests, or rush service

Not willing to provide any proof to verify identity

Phone number provided always leads to voicemail (fraudsters can use IP phones that ring to voicemail directly)

Customer not willing to provide billing address or CVV information

Verified billing address leads to a non-residential address or non-business location
When verifying phone orders, look for two or more red flags before taking the appropriate action to minimize fraud—rather than reacting to a single instance (often when you decline orders based on one instance it can lead to a false positive).


Reduce Phone and Mail Order Fraud
Use the following features and tools, along with the precautions listed above, to help minimize fraud and chargebacks on Mail Order Telephone Order (MOTO) transactions:
Collect complete billing information—including name as it appears on the credit card, expiration date, CVV match and billing address

Call customer to verify their information over the phone (fraudsters often times will not remember the name they provided)

Activate AVS and CVV Match (orders that do not have AVS or CVV match need to be voided)

Use an email verification service (this helps to identify known fraudsters who are blacklisted by other merchants and email addresses that are created the same day of placing the order)

Use a phone number verification service (this helps to identify the name of person and the billing address associated with the phone number in most cases)

Use a voice authorization feature when dealing with larger ticket items

Always ship orders with a tracking number and delivery confirmation

Blacklist customers who file a chargeback to avoid future fraud (fraudsters will try to commit fraud at least 2 - 3 more times if action is not taken by the merchant)

Service providers should get a signed authorization (physical or eSign) that outlines the terms of service, refund and cancelation policies

If you have a large volume of orders and do not have the time for manual review, use a fraud prevention tool to prescreen orders and block fraudulent ones


The End Goal
We also highly recommend running an A/B test when implementing a tool or activating a feature. The end goal should be to minimize your false positive rate, reduce fraud prevention costs and minimize fraud and chargebacks.
Prevention of fraud—as well as the chargebacks that come with them—is crucial to operating a financially healthy business in today's day and age.
Download your copy of An Introductory Guide to E-commerce Fraud Prevention, which covers five main types of fraud—true fraud, friendly fraud, phishing (account takeover fraud), refund fraud and card testing—and provides effective tools and strategies to combat each of them.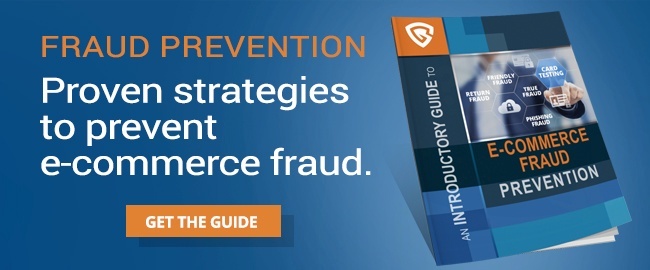 Like what you're reading? Get the latest posts delivered right to your inbox.