Understanding 3D Secure 2.0 Technology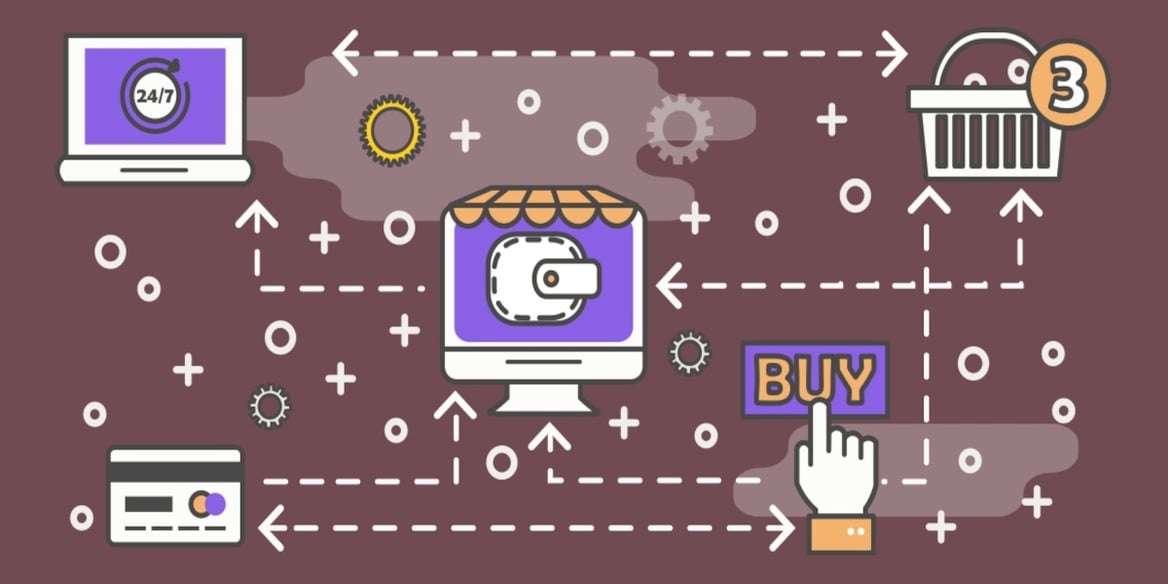 Table of Contents
One of the major challenges that faces merchants and payment processors is the secure transmission of rich data to support advanced shopping experiences for customers.
One of the technologies developed to help with this challenge is 3-D Secure payment protocols. Developed by Arcot Systems and Visa, this technology supports improved transmission security, and it has been adopted and implemented by numerous card networks like Mastercard, Discover, American Express, and others (under different names).
The first round of 3-D Secure technology had some limitations. These limitations include some security flaws and other features that impeded the customer experience. With the rollout of version 2.0, however, many merchants are starting to enable 3-D Secure technology, particularly because this version also supports strong customer authentication and additional mobile security like biometric authentication.
Learn more about 3-D Secure technology.
About 3-D Secure Technology
Frictionless 3D Secure technology was introduced to the payments industry with a goal to eliminate the usage of stolen cards in the card-not-present world.
In the earlier version, 3D Secure, consumers had to opt for the 3D secure program with their issuing bank, and a PIN was assigned to the consumer to use the card online in a secure manner. This created two major issues for e-commerce merchants, resulting in higher card decline rates:
Transactions were declined if the customer forgot the pin
Customers were redirected to the card network websites (Visa, MasterCard, Amex)—from the merchant checkout page—to approve the transaction, increasing the order approval time
In a country where user interfaces and usability are key factors, 3D Secure was not a welcomed addition, even though it was widely used and appreciated by European and Asian merchants. 3D Secure is still in use by merchants outside the US and have seen a major decline in their fraud rate.

What is Frictionless 3-D Secure?
Frictionless 3D Secure allows merchants to verify a transaction with the customer's issuing bank, without the customer having to remember the PIN or being redirected to a card networks' page. This creates a frictionless payment experience for cardholders.
3-D Secure Frictionless supports the transmission of rich data during transactions to the issuing bank, making risk-based decisions possible on whether to authenticate or not. The consumer experience will also be simplified, and the need for cardholders to remember static passwords is eliminated.

A JavaScript code will be inserted into the merchant's website checkout page, where the customer enters their credit card details. When the customer provides their billing, shipping and credit card details, the information provided by the consumer, along with their digital footprint such as IP Address, Machine Address, etc., are sent to the cardholders issuing bank requesting to validate the transaction. If the card gets validated, and the transaction is approved, the transaction is considered 3D Secure Verified.

Here is how Frictionless 3D Secure works.


What is the Benefit of Using Frictionless 3-D Secure?
Frictionless 3D Secure technology can reduce certain true fraud chargebacks, and the challenges that come from having to control them.
Therefore, when a customer places an order that is 3D Secure verified, they cannot call their issuing back and claim that they never authorized the transaction.
Because 3-D Secure contains so much information, it makes claiming fraud much harder for fraudsters.

A "Not-Authorized" reason code seems to be a major concern for a majority of merchants in the card-not-present world and using 3D Secure technology can reduce this type of chargeback dispute.
Can Frictionless 3-D Secure Eliminate All My Chargebacks?
Not-Authorized reason codes are the only chargebacks Frictionless 3D Secure 2.0 Technology can provide protection for. However if the customer files a dispute related to customer service issues or merchant error, those chargebacks cannot be prevented using the technology.
If you bill a cardholder on a monthly subscription, the 3D Secure technology provides protection for the 1st transaction and the 1st recurring billing transaction for trial order recurring billing merchants, and 1st transaction only for straight sale recurring billing merchants.


An issuing bank must be 3D Secure enabled to verify transactions. If the cardholder's issuing bank is not 3D Secure enabled, the transactions will report as non-verified. Non-verified transactions cannot provide protection for Not-Authorized claims.

Based on our analysis, merchants can reduce Not-Authorized chargebacks to a greater degree.
Who Needs Frictionless 3-D Secure Technology?
Medium-risk and high-risk merchants struggling to control their chargebacks can benefit from using Frictionless 3D Secure technology.
If you are facing a high number of Not-Authorized chargebacks, Frictionless 3D Secure can help you reduce your chargebacks organically.
Here are some of the industries that benefit most from 3D Secure 2.0 technology:
Health & Beauty
Insurance
Electronics
Gaming
Digital Goods
Digital Subscription
Luxury Goods
Digital Service
What is the Cost of Frictionless 3-D Secure 2.0 Technology?
It depends on the providers and the volume of your transaction. The higher the volume, the lower the cost per transaction.
It can range anywhere between $0.10 - $0.30 per transaction.
If you are a recurring billing merchant, you will pay only for the initial transaction (first sale) and not for the recurring transactions
How Do I Get Started & How Long Does It Take?
The integration and setup process can take between 2 – 5 business days, depending on the service provider.
A JavaScript code will be provided to you that needs to be inserted on your checkout page to get 3D Secure activated. This does not require an experienced developer. An entry level developer can usually complete your integration within 1 business day.
FAQ
How do I activate 3-D Secure?
You will want to contact your acquiring bank and a Visa representative to get started registering with 3-D Secure 2.0.
---
Is 3-D Secure 2.0 mandatory?
No. Many card networks require some level of 3-D Secure 2.0 compliance but offer exclusion based on shopping experiences and transaction type.
---
How much does 3-D Secure cost?
Depends on the provider and transaction volume. 3-D Secure 2.0 can cost anywhere between $.10 and $.30 per transaction.
---

Thanks for following the Chargeback Gurus blog. Feel free to submit topic suggestions, questions or requests for advice to: win@chargebackgurus.com
Get Guru Guidance Let us answer your questions.