Visa's New Interchange Fee Rates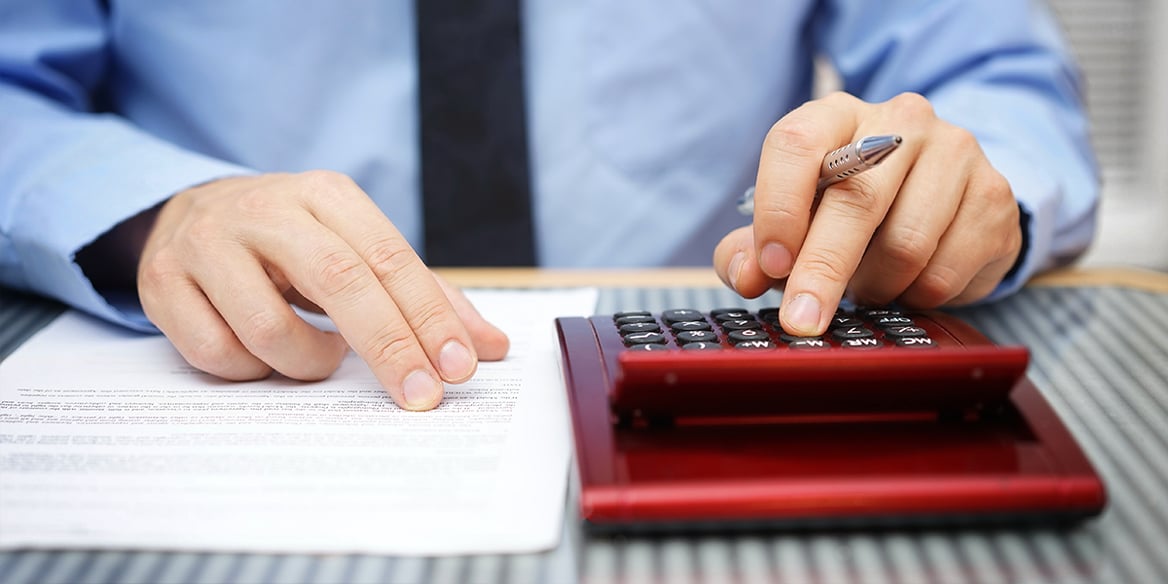 For the first time in a decade, Visa is about to roll out big changes to their published schedule of interchange fees. These are the fees merchants have to pay every time they process a debit or credit card transaction, and while they're often just a few cents per transaction, the sheer volume means that even the smallest increase could have a significant impact. Not every merchant will be seeing their fees go up, however—some retail sectors will actually see reduced fees. How can merchants prepare themselves for when Visa's new interchange fees go into effect?
Most merchants are all too aware of the cumulative cost of interchange fees, also known as "swipe fees." Retailers and card networks have long been at odds over them, and in 2012 a lawsuit over the matter of excessively high interchange fees was settled, ultimately resulting in an award of damages but no required changes to the networks' interchange fees.
Some retailers will be happy to see their interchange fees go down, but one sector that can expect to see higher rates across the board is ecommerce. This is disappointing but not surprising—with few widely-accepted alternatives to payment cards for online transactions, Visa has little reason to fear of getting shut out of ecommerce markets because of rising interchange fees.
Why is Visa Making These Changes?
There is a justification for raising rates for some retailers but not others that goes beyond the mere fact that they can get away with it. According to a document Visa sent to banks regarding the impending interchange fee changes, the adjustments are designed to serve two objectives:
Optimizing acceptance
Reflecting the current value of Visa products
Visa has been pursuing a strategy of increasing acceptance of its cards in new markets, which often translates into incentivizing consumers to use payment cards for purchases they ordinarily wouldn't—which can mean recurring necessities like rent and groceries that conventional wisdom says you shouldn't charge to a credit card, large dollar amount purchases you might want to write a check for, and small transactions you would typically pay for with pocket change.
So it makes sense in that light when you look at some of the retail categories whose interchange fees will be reduced:
Real estate
Health care
Education
Rent
Parking
Vending machines
The fact that they're balancing out these reductions with increases elsewhere isn't just a reflection of the value of Visa products—it also reflects the reality that credit card fees are a major source of revenue for issuing banks and card networks, to the tune of nearly $100 billion per year.
While card networks set the rates for interchange fees, they are actually paid to the issuing banks, who pass a share of the fees along to the card network. Consumers are largely untroubled by interchange fees—when merchants have to raise their prices to make up for rising fees, the consumers tend to blame the merchant, not the fee-raisers on the back end.
Higher interchange fee rates are charged for premium credit cards that offer rewards and other benefits, which are becoming increasingly popular with cardholders.
How Much Are Visa's Interchange Fees Changing?
Visa hasn't published details about the rate changes yet, but journalists who were able to see the document Visa circulated to banks recently have been able to provide some specifics.
The new rates are set to take effect in two stages: first in July, and then in October. Visa is staggering the rollout to give payment processors more time to prepare for and implement the changes to the fee schedule. (There are reports that Visa may delay the rollout due to the Coronavirus pandemic.)
In the first example provided, a merchant in a card-not-present environment processes a $100 transaction. Under the old rates still in effect, the interchange fee would be $1.90 for a regular payment card and $2.50 for a premium card. When the new rates take effect, the fees will go up nine and ten cents respectively: $1.99 for a regular card and $2.60 for a premium.
The second example is a card-present environment, specifically a supermarket-type retail store. Here, a $50 transaction with a premium payment card incurs a fee of $1.15 at present, but this will drop to 77 cents under the new rates.
These changes only affect Visa's published rates. Both banks and card networks will negotiate special rates with individual merchants in some circumstances.
What Should Merchants Do To Prepare?
The biggest question for merchants when changes like these are looming is whether or not to raise prices to recoup the profits they'll be losing to higher fees. Of course, there's no one-size-fits-all answer to this question. Government agencies that accept card payments are often stuck adding processing fees as a separate charge, since they may be legally unable to raise their prices; retail merchants may not find this to be a viable option.
If you do raise prices, make sure you provide adequate advance notice to customers where appropriate—recurring billings, for example, may require specific consent and actions from the cardholder, or else you run the risk of inviting payment disputes and chargebacks.
You may also be wondering if Mastercard has fee changes of their own in the works. After all, the big card networks tend to move in concert in matters like these, and Mastercard surely wouldn't want to appear "undervalued" relative to Visa, right? There are reports that Mastercard is considering similar (but not identical) fee changes, but the rollout date is uncertain.
Conclusion
Visa is hoping that slashing interchange fees for certain retailers will help them make some inroads into markets that were once the exclusive domain of spare quarters and checkbooks. They'll probably succeed—all signs point to digital, contactless payments continuing to trend upward—but merchants in the already Visa-saturated ecommerce sector may end up paying the price for this expansion.
When unavoidable cost increases come your way, that's a good time to look at the areas of your business where you do have the power to cut costs and boost your revenue—like reviewing your chargeback prevention strategy and beefing up your defenses where you still have vulnerabilities.
Similar Posts
Like what you're reading? Get the latest posts delivered right to your inbox.