Amazon One Offers a New Way to Make Touchless Payments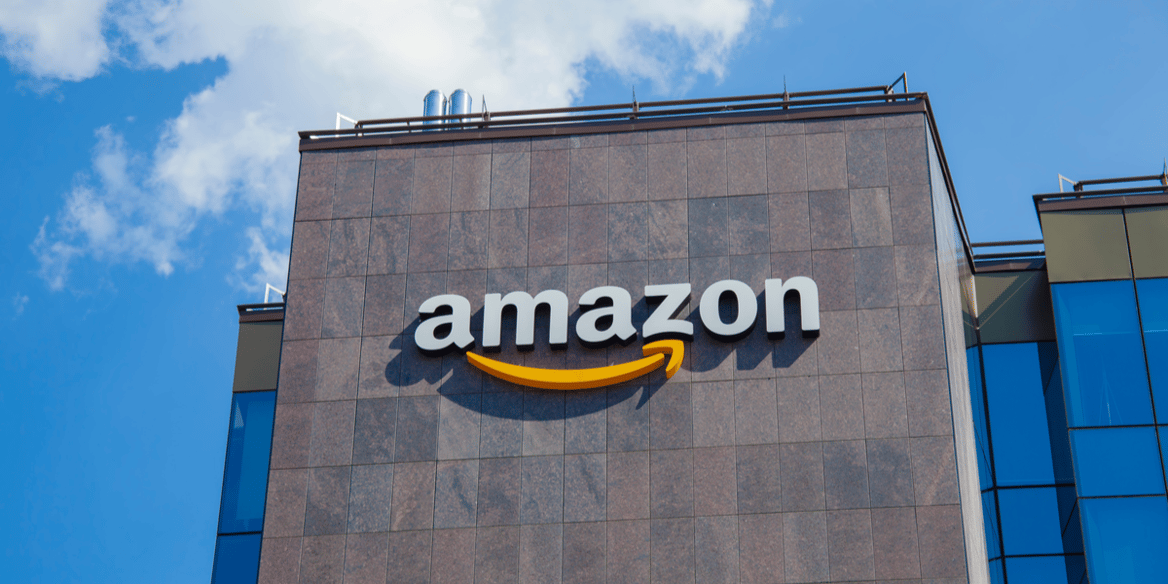 Table of Contents
The COVID-19 pandemic has been a major driver in changes and innovations in the payments industry. As more and more shopping has shifted to the eCommerce sector and brick-and-mortar stores have sought out ways to make the checkout process safer, interest in zero-contact payment options has risen sharply among consumers and businesses alike.
This pivot from novelty to necessity has inspired many new products and technologies, like the Amazon One payment system announced in September of 2020. While currently in use only at Amazon-owned stores, it could soon see a wider release. What do merchants need to know about Amazon's new touchless payment system?
Contactless payment solutions took off a few years ago with the invention of digital wallets that live on your smartphone. The user's payment information is tokenized, and when holding the unlocked device near a payment terminal equipped with the right near-field communications technology, a token is wirelessly transmitted for authorization and processing. The cardholder verifies their identity when they set up the app and by unlocking the phone for payment.
Not long after, issuing banks began to release contactless payment cards that sync up to your digital wallet and allow you to make a payment by holding the card itself near the near-field communications terminal—no smartphone necessary. Further advances included biometric identity verification, such as allowing the phone to scan a fingerprint or face to confirm the cardholder's identity instead of making them remember and enter a PIN whenever they want to make a contactless purchase.
With Amazon One, Amazon is taking these advances another step further by making it possible for consumers to make no-contact credit card payments without any device or card at all.
How does Amazon One work?
Unlike some of the other popular contactless payment options, Amazon One isn't a payment instrument in itself. It's not a new credit card to apply for or a platform for processing payments. Like digital wallets, Amazon One uses a customer's existing credit card, but unlike them, it doesn't require a username and password or an extensive setup process. This makes it easily accessible to anyone, rather than something that's sought out and set up only by the more tech-savvy customers.
To sign up for Amazon One, cardholders must visit a store location that has Amazon One scanners. Currently, that means select Amazon Go, Amazon Books, Amazon 4-Star, and Whole Foods locations. The cardholder simply has to insert their credit card and add a phone number—they don't even need an Amazon account. To complete the enrollment, the Amazon One scanner will scan the palm of the cardholder's hand.
Once enrolled, the cardholder can make a purchase at any location with an Amazon One scanner by holding their palm above the scanner.
The scanner will read the unique features of the cardholder's palm to verify their identity and access their information, and will process the transaction using the payment card that was used during setup.
There's nothing else the cardholder needs to do.
Cardholders can choose one or both palms to scan, and in the future Amazon may allow users to assign different payment cards to each palm. Although it's currently limited to providing credit card information at Amazon stores, Amazon has floated several other possible uses for the device. The most obvious is expanding it to other retail stores, where it could provide an additional payment option aside a normal POS terminal. The account associated with a user's palm scan could be tied not just to a payment card, but also to things like loyalty cards or numbers as well, turning checkout into a one-step process.
Amazon has also discussed using the palm scanner minus the credit card for things like validating entry at a sports stadium or convention center, or providing access control for a secure office building.
Is Amazon One secure and private?
Amazon chose palm prints for Amazon One's key biometric for a few reasons. First, palm prints are like fingerprints—no two are alike, but a human observer can't identify the owner of a palm print by looking at it. Second, it's easier to scan a palm held at a distance from the scanner than it is a fingerprint, which usually has to be placed directly onto a scanner to be read accurately.
Another reason is that scanning your palm at an Amazon One scanner requires you to make a specific and deliberate gesture. Fraudsters would have a very difficult time scanning somebody's hand surreptitiously or tricking them into making a payment. In fact, early users have reported that getting the right distance from the scanner can be a bit tricky. Whether a feature or a bug, that aspect of the system hurts speed and ease of use, but also makes it harder to scan your palm accidentally.
Amazon also says it encrypts all Amazon One communications, ensuring that neither your payment credentials nor palm image can be intercepted.
Users can also delete their biometric data from Amazon's servers at any time, if they so desire.
What impact could Amazon One have on chargebacks?
The Amazon One service is still too young and too narrowly implemented to have provided much in the way of dispute-related feedback, and since it's only accepted at Amazon stores for now, the only recipient of Amazon One chargebacks at this point is Amazon itself.
That said, Amazon appears to have plans to expand Amazon One to third-party merchants. While it remains to be seen how exactly Amazon will make this system available to them, one thing that is unlikely to pose an immediate problem is increased chargebacks.
The strong authentication factor of biometric data makes it very difficult to claim fraud in card-present environments, unless specific exploits are discovered. If a cardholder isn't already signed up for Amazon One and their credit card is stolen without their knowledge, the thief could set up Amazon One themselves using the stolen card. However, that scenario isn't much different than using a stolen credit card in general, and shouldn't provide any additional exposure to fraud.
Because Amazon One uses linked payment cards, not their own card or a unique framework (like PayPal, for example), the chargeback rules that would apply to any Amazon One dispute are those imposed by the applicable card network and issuing bank. At this juncture, it is uncertain whether Amazon will offer any additional protections to merchants who use the Amazon One service and find themselves dealing with fraud or disputes.
What to know when considering new payment systems

The payment industry has made a lot of changes over the course of the last year, and while many of these changes were due to the unique conditions created by the COVID-19 pandemic, the new technologies and habits that consumers and businesses have gotten used to are likely to persist even after things get back to normal. That means that touchless payment systems have become much more relevant, and are likely here to stay.
Any time merchants implement a new method of accepting payments—whether it's Amazon One at some point in the future or one of the other touchless payment systems currently available for general use—it's important to review how this new method will fit into their existing processes for managing, analyzing, and preventing fraud, disputes, and chargebacks. Merchants already have a lot on their plate, so it can be beneficial to enlist a chargeback management firm that has experience working with a variety of payment systems in order to seamlessly and safely integrate these new methods.
FAQ

How does Amazon One read your palm?
Essentially, Amazon One takes a picture of your palm with a special camera, then uses image analysis software to compare it with the picture it took when you signed up.
---
Thanks for following the Chargeback Gurus blog. Feel free to submit topic suggestions, questions or requests for advice to: win@chargebackgurus.com
Similar Posts
Get Guru Guidance Let us answer your questions.