How to Create a Chargeback Reduction Plan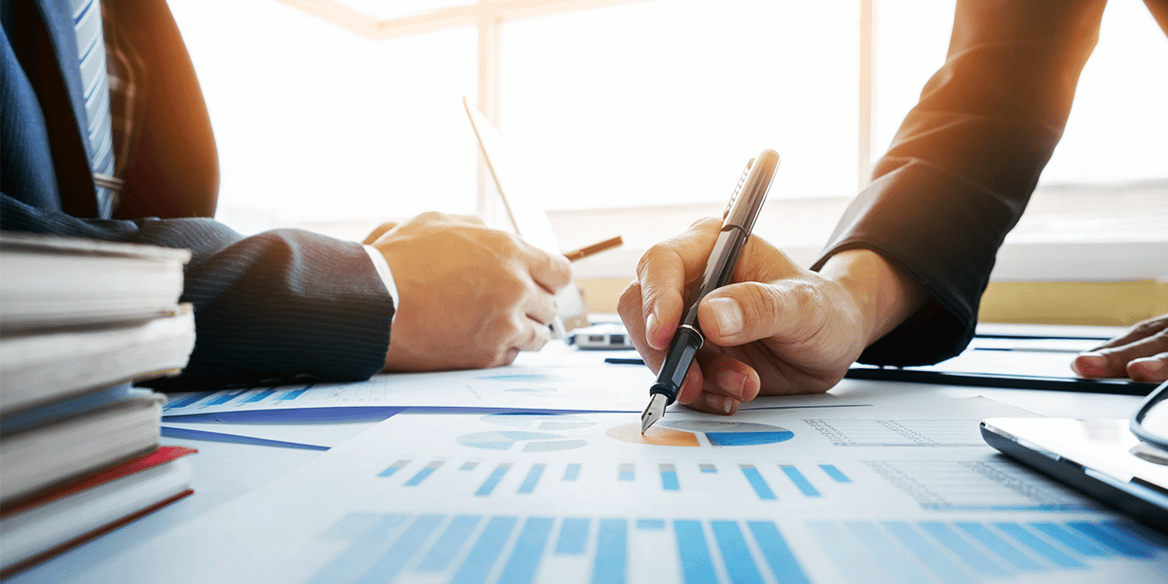 Every merchant needs a road map for dealing with the chargebacks that come their way, but when you're hearing the phrase "chargeback reduction plan," it might mean that things are getting serious. Merchants' chargeback activity is monitored by their acquirers and payment processors.
When they begin to exceed the maximum chargeback thresholds imposed by the card networks, the merchant may be required to submit a formal chargeback reduction plan in order to keep their merchant account in good standing. What does an effective chargeback reduction plan look like, and what should merchants do if they're required to create one?
Chargebacks aren't good for the payments ecosystem—they're costly, time-consuming, and they are borne out of situations that can undermine consumer confidence in online shopping. To keep chargebacks under control, Visa and Mastercard both have chargeback mitigation programs.
Acquirers are responsible for monitoring the merchants they work with to make sure they're staying under the card networks' acceptable chargeback threshold, which is typically 1% of total monthly transactions by volume.
Chargeback monitoring programs place additional financial burdens and scrutiny upon the merchant until they can get their chargeback ratio back under the threshold for a sustained period of time. Merchants are also usually required to submit a document that outlines their chargeback problem and what they're going to do about it—a chargeback reduction plan.
What is a Chargeback Reduction Plan?
A chargeback reduction plan refers to the formal document requested by a card network (or an acquirer acting on their behalf) in order for a merchant to stay in compliance with a chargeback mitigation program. There will be several required elements to a chargeback reduction plan, which typically consists of the following:
A description of your business model: what you sell, who your customers are, how you market yourself, and what billing methods you use.
An analysis of the chargebacks you've been receiving: Where are they coming from and what are their root causes? Are you struggling the most with true fraud, friendly fraud, or merchant error chargebacks?
An overview of your current chargeback defense strategy: What tools, resources, and processes are you utilizing to prevent and fight chargebacks right now?
A rundown of the next steps you're going to take: What new methods will you be incorporating to get your chargebacks under control, and how will you be adjusting your existing strategy? You should also describe how you're going to monitor outcomes to determine whether your plan is working or not.
In addition, the chargeback reduction plan you submit to your acquirer or payment processor should include copies of any relevant documentation that backs up your statements and plans. For example:
Terms and conditions of purchase
Return, refund, and cancellation policies
Copies of the correspondence you send your customers (order confirmation emails, billing notices, etc.)
You may also wish to include documentation that supports your explanations for why your chargeback rate has been rising. The goal of a good chargeback reduction plan should be to communicate clearly that you understand why your chargeback rate has been increasing, you have formulated an effective and targeted plan for reducing your chargebacks, and you have a way to track and evaluate the success of your efforts going forward.
When Do Merchants Need a Chargeback Reduction Plan?
A formal chargeback reduction plan becomes necessary when you exceed your chargeback threshold and your acquirer or payment processor demands one.
However, nearly all of the information required in a chargeback reduction plan should already be part of any vigilant merchant's existing plans for chargeback management.
Even when chargebacks are well below the 1% threshold, they're still costly and harmful—factor in fees and lost revenue, and each one costs as much as double the amount of the original disputed transaction. When merchants work proactively to develop effective anti-chargeback strategies, they have little reason to fear getting caught flat-footed by a formal request for a chargeback reduction plan.
What Goes Into a Good Chargeback Reduction Plan?
The key to a good chargeback reduction plan is a clear understanding of where your chargebacks are coming from and why—and for that, you need thorough and reliable analytics. Sifting through your chargeback data will reveal the root causes behind your chargebacks, and can show you where your existing defenses are falling short.
For instance, one merchant might have very effective anti-fraud tools, but they're getting hammered by friendly fraud chargebacks that they don't bother to fight. Another merchant might have a blind spot for certain merchant error chargebacks. Deep analysis will reveal vulnerabilities like these.
A request for a formal chargeback reduction plan implies that your existing efforts have been falling short, so it's important to spell out what new things you'll be doing to mitigate chargebacks, such as working with a chargeback management firm, subscribing to chargeback alerts, or investing in new anti-fraud software.
If any of your policies or operational procedures have been leading to disputes and chargebacks, you should explain in detail how you will be changing them.
Finally, don't neglect the part of the plan where you describe how you will track and monitor your results for the purpose of making necessary adjustments.
A plan is only as good as the results it delivers, so be sure to communicate clearly how you will be engaging in ongoing analysis and performance evaluation to determine whether or not your plan is working effectively.
Conclusion
No merchant wants to end up at the point where they're looking at enrollment into a chargeback mitigation program and having to write out a formal plan for how they're going to bring their chargeback levels back down.
By the time it's gotten to this, the merchant has already lost significant revenue to chargebacks, and the requirements of the mitigation program can feel like adding insult to injury.
The best thing merchants can do is take action when they realize their chargeback rate is rising, but before the 1% threshold is crossed.
Drafting your own plan to tame your chargebacks—with the help of qualified experts, if needed—can help you prepare for the possible eventuality of having to submit a formal plan, but it can also help you steer clear of that dangerous 1% threshold entirely.
Thanks for following the Chargeback Gurus blog. Feel free to submit topic suggestions, questions or requests for advice to: win@chargebackgurus.com.


Similar Posts
Get Guru Guidance Let us answer your questions.