A Seller's Guide to eBay Chargebacks

Written by Srii Srinivasan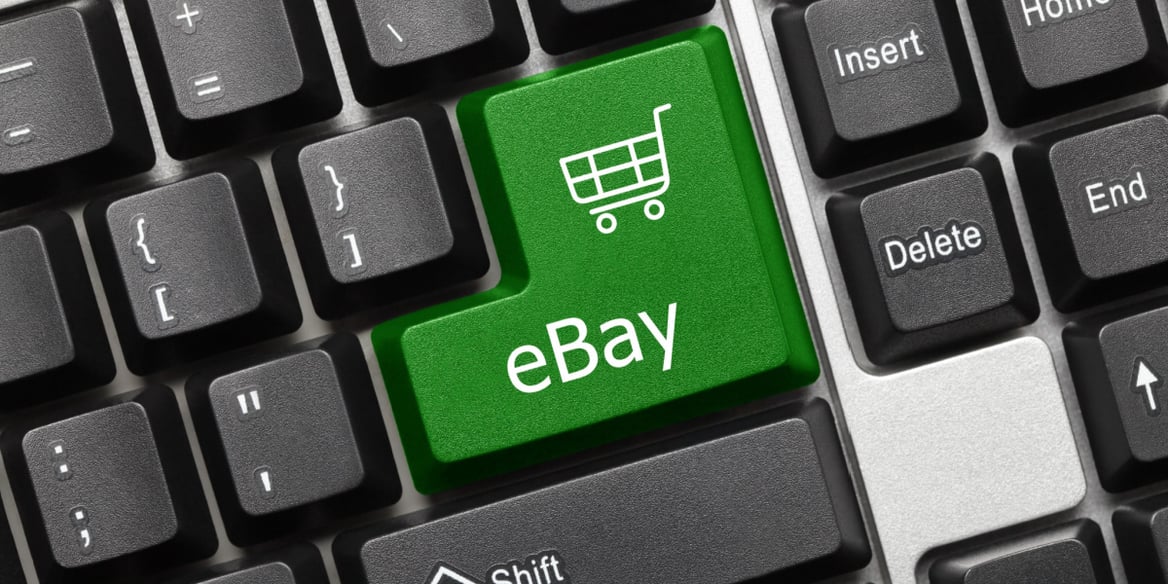 Since the earliest days of e-commerce, eBay has been serving as the top online marketplace for used goods, collectibles, and an endless variety of other hard-to-categorize treasures. Selling on eBay has always been accessible to ordinary users, but the site's vast reach and popularity has long made it attractive to professional sellers.
Like any e-commerce platform, eBay has a framework for handling disputes between buyers and sellers, and that process sometimes involves the standard credit card chargeback process. How do payment disputes and chargebacks work on eBay, and what can sellers do to prevent them from happening in the first place?
eBay started in 1995 as an online auction site, and grew rapidly as the internet hit the mainstream. Within two years, eBay carried out more than two million completed auctions.
It weathered the first big e-commerce crash and adapted to the changing times, evolving from an auction-only site that primarily traded in collectibles to a more expansive e-commerce platform that made it easy for anyone to open up an online store and start selling almost anything.
In the early days of eBay, many buyers paid for their purchases by mailing a paper check to the seller. eBay's partnership with PayPal helped electronic payments take off, but the two companies eventually went their separate ways. eBay now accepts direct credit card payments on behalf of its sellers.
Direct card payments are convenient for both buyers and sellers, but the downside is that disputes between the two parties often end up invoking the credit card chargeback process, which has a tendency to cause major headaches for sellers. Fortunately, eBay also offers some internal guarantees and protections that can sometimes circumvent the chargeback process.
How Does eBay Handle Payment Disputes?
When an eBay buyer pays for a purchase with their credit card, they retain the right to dispute the transaction with their issuing bank and request a traditional chargeback. The valid reasons for an eBay dispute are the same as for any other e-commerce merchant—unauthorized transactions, products that aren't what they were described to be, missing shipments, and so on.
When eBay receives a chargeback, they will notify the seller and work with them to resolve it. The seller must decide within five days whether to accept the chargeback or contest it. If the chargeback is accepted, eBay will deduct the funds from the seller's account and, if possible, attempt to recover the merchandise from the buyer.
If the seller wants to challenge a dispute, they must select that option and submit their compelling evidence to eBay through the Seller Hub. eBay will send updates about the status of the dispute and may, in some cases, request additional evidence.
If the seller wins the dispute, they get to keep their funds. If they lose, the funds are taken away and the seller is charged a $20 dispute fee. Sometimes, eBay may determine on their own that a chargeback is invalid and dispute it regardless of the seller's instructions, but when they do this the dispute fee is waived.
On eBay, the chargeback process is not the only recourse buyers have. They can also request a refund through the eBay Money Back Guarantee.
What Is the eBay Money Back Guarantee?
For most purchases, buyers can invoke the eBay Money Back Guarantee if they feel that they didn't get what they paid for (certain items, such as real estate, vehicles, and digital content, are excluded). In this scenario, the buyer deals directly with eBay; the issuing bank and credit card network are not involved at all.
The seller usually gets three days to respond to one of these claims. They can accept it and give the buyer a refund, or contest it by sending evidence (such as tracking information or delivery confirmation) to eBay.
For any dispute, whether it goes through eBay alone or the buyer's card issuer, sellers may be eligible for coverage under eBay's seller protection program.
What Is eBay Seller Protection?
Under certain conditions, eBay will not hold sellers liable for payment disputes. The dispute must be for one of the following reasons:
The item was not received
The buyer did not authorize or does not recognize the transaction
The item they received does not match the listing
eBay will sometimes invoke seller protection automatically, but in some cases they may require some information from the seller first, such as delivery confirmation or proof of a prior refund.
Sellers can appeal a denial of seller protection up to 30 days after the dispute is resolved.
How Can eBay Sellers Avoid Disputes and Chargebacks?
eBay sellers get hit with chargebacks for the same reasons as other e-commerce merchants, and the standard advice for avoiding disputes and chargebacks applies:
Provide honest and accurate product listings—never mislead your customers or exaggerate about what your products can do.
Use shipping services that provide tracking information and proof of delivery.
Always respond promptly to buyer inquiries and try your best to satisfactorily resolve any issues they might be experiencing.
Keep copies of all correspondence, shipping information, and other pertinent records.
eBay also offers some platform-specific recommendations:
Use signature confirmation for transactions of $750 or higher. Without this, you may not be eligible for seller protection.
When issuing a partial refund to a buyer, provide them with a detailed explanation for why they aren't getting a full refund and how you arrived at the partial amount.
Conclusion
Many online sellers utilize sites like eBay in order to avoid some of the overhead costs and hassle of opening up their own e-commerce website. These platforms can be a great way to get started in the world of online retail with minimal risk, but it does mean that you have to play by their rules.
When it comes to chargebacks, this isn't necessarily a drawback. eBay's dispute fee is lower than the fees some banks assess for chargebacks, and their protection plans are designed to be fair to both buyers and sellers.
Just don't let your guard down—if you're relying on eBay's protections to insulate you from the negative consequences of chargebacks, it's easy to slip into bad habits that can set you up for a rude awakening if you ever migrate off the platform. Whether you're just starting out on eBay or a seasoned seller, it always pays to follow best practices for dispute prevention.
---
Thanks for following the Chargeback Gurus blog. Feel free to submit topic suggestions, questions, or requests for advice to: win@chargebackgurus.com
Similar Posts
Get Guru Guidance Let us answer your questions.