Section 75 Claims vs. Chargebacks

Written by Srii Srinivasan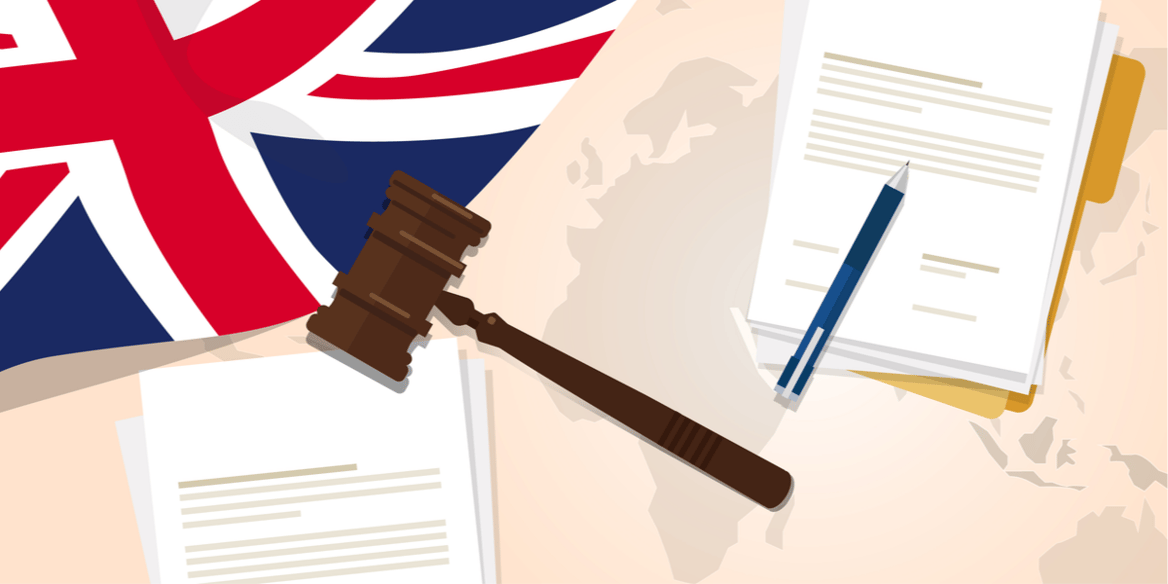 In the United States, chargebacks exist because of the Fair Credit Billing Act of 1974, which established a legal right for consumers that necessitated the creation of the chargeback process. Chargebacks and equivalent processes exist in other countries as well, but because they aren't following the FCBA's legal framework, there can be some important differences.
In the United Kingdom, the law that protects consumers from merchant fraud and related disputes is called Section 75. It works like a chargeback on the consumer end, but it's not the same. What is the UK's Section 75 consumer protection, and how does it differ from chargebacks?
In the UK, the Consumer Credit Act 1974 is the law that set up protections for credit card users. It's no coincidence that this law was enacted in the same year as the FCBA.
At this point in their history, credit cards were attracting enough fraud that legal protections were needed in order to ensure that consumers would continue to feel safe using them.
Like the FCBA, the CCA protects consumers from liability when their card is used fraudulently. It also provides protection in situations where the merchant doesn't provide the consumer with the goods or services they paid for.
For many merchant dispute scenarios, UK consumers are advised to exercise their Section 75 rights to get their money back. This is different from the chargeback process, which may or may not be available to a UK cardholder.
What Is Section 75?
Section 75 is a part of the CCA that deals with credit card purchases and who is liable when misrepresentation or breach of contract occurs. When a consumer doesn't get what they paid for, they can file a Section 75 claim, and according to the law, both the merchant and the credit card issuer are equally liable.
Section 75 protections apply to credit card purchases made by UK customers. The price of the individual product or service purchased (not the total transaction amount) must be between £100 and £30,000.
One important detail is that if the credit card purchase was only a down payment or deposit, Section 75 still covers the entire purchase, even if the remaining balance was paid via some other means.
There is no time limit on filing a Section 75 claim.
What Situations Does Section 75 Cover?
The scenarios Section 75 applies to are generally the ones lumped together as merchant or consumer disputes in an American dispute management context. Specifically:
Delivery never arrived
Item is defective
Item is not as described
Merchant went out of business
Under Section 75, associated costs can also be recovered—so if you book a hotel and they lose your reservation, the cost of your alternate last-minute accommodations might be covered.
Section 75 explicitly does not cover transactions where a third party is mediating the purchase between the buyer and seller. In other words, consumers can't invoke it when they book a hotel room through a travel agency, buy tickets from a ticket reseller, or make credit card payments through an intermediary platform like PayPal.
How Do You Make a Section 75 Claim?
Because Section 75 is a legal requirement, most UK banks will have an online form for submitting Section 75 claims and should accept them by phone or mail as well. With their claim, consumers may need to provide their proof of purchase, a copy of the purchase agreement, documentary evidence in support of their claim, and proof that they have already tried to contact the merchant.
Consumers are allowed to pursue reimbursement from the merchant and their bank at the same time but are only entitled to receive a single payout from one or the other.
The law doesn't mandate a time limit for the issuing bank to respond, but it's reasonable to expect claims to be resolved within a month or less. If a claim is rejected, the consumer can try to appeal it by contacting the Financial Ombudsman Service.
How Does Section 75 Affect Merchants?
When it comes to Section 75 claims, it doesn't matter whether the merchant is in the UK or not—the law applies either way because the UK-based bank is just as liable as the merchant. The bank may go after the merchant for repayment if they have any means to do so, but they cannot automatically claw funds back from merchants the way that chargebacks do. Likewise, they won't affect the merchant's chargeback ratio.
Merchants in the UK must reimburse the bank for a Section 75 claim made against them, and can be sued if they refuse. However, merchants outside the UK have no such obligation.
What's the Difference between Section 75 and a Chargeback?
In the UK, Section 75 claims are required by law, whereas chargebacks are a voluntary process offered by the card networks in the interest of creating better, more consistent customer experiences. Consumers with a dispute that doesn't fit the Section 75 parameters may be able to file a chargeback instead if their issuer offers them the option.
Chargebacks can be filed against debit card purchases, and the minimum dollar amount is usually lower than £100. However, there's a time limit to filing a chargeback request—usually 120 days—and the consumer is obligated to contact the merchant first instead of pursuing simultaneous claims.
Because Section 75 claims are backed by UK law and chargebacks are not, the Section 75 claim is always the better choice for the consumer when they have a dispute that meets the criteria.
Conclusion
It's always nice to encounter a mechanism for dispute resolution that can't mess with your chargeback ratio. It's also likely that because Section 75 requires merchants and banks to share liability for consumer disputes, it incentivizes banks to look more closely into claims and root out friendly fraud more aggressively.
The one downside to Section 75 for merchants is that if you're located in the US or anywhere else outside of the UK, you might not always be aware that a Section 75 claim has been filed.
While disputes are best avoided, they always provide valuable information about what your customers are feeling and experiencing. When subjected to analysis, that information can give you insights into how to avoid disputes in the future. If you're getting complaints from UK customers that suddenly stop, don't assume the problem has solved itself—they might be giving up and filing Section 75 claims.
---
Thanks for following the Chargeback Gurus blog. Feel free to submit topic suggestions, questions, or requests for advice to: win@chargebackgurus.com

Similar Posts
Get Guru Guidance Let us answer your questions.