Visa Installments Takes on Buy Now, Pay Later

Written by Suresh Dakshina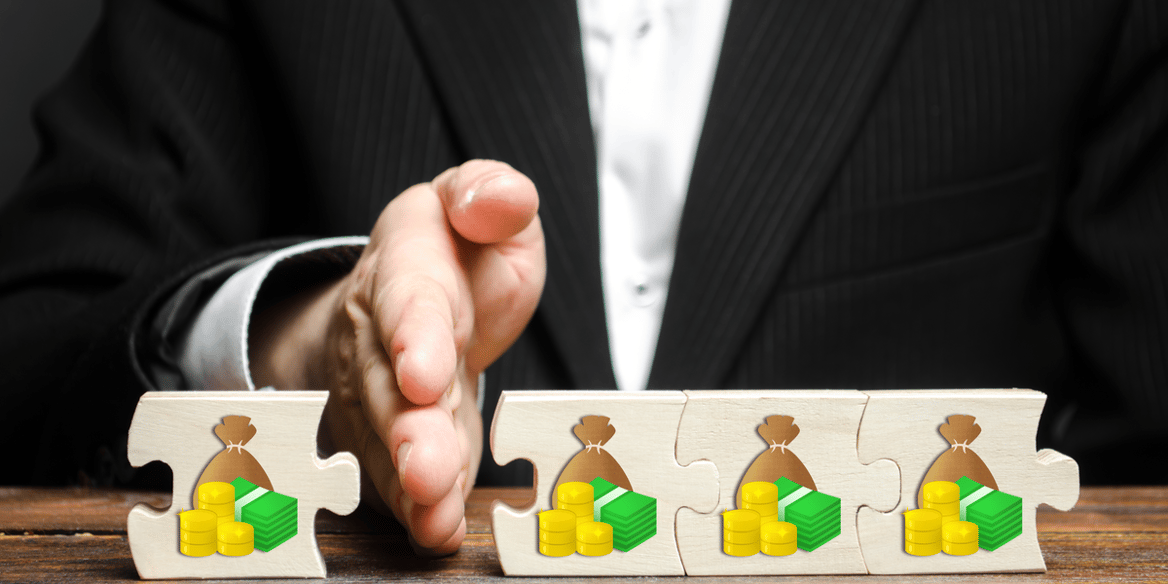 Today's consumers want things their way, and that includes the ability to pay for purchases in the manner and timing of their choice. New payment platforms are proliferating, and even layaway is making a comeback, but the big trend right now is Buy Now, Pay Later.
The idea of paying for a purchase in fixed installments is nothing new, but more retailers than ever are starting to offer it—and even card networks like Visa are getting in on the action by running their own BNPL programs. What is the Visa Installments solution, and what should merchants know about using it to extend BNPL offers to their customers?
Buy Now, Pay Later really has taken off as of late—the market volume is expected to double within the next four years, and consumers who use the service generally seem to like it and want to continue taking advantage of its benefits. And there are plenty of benefits. Most BNPL installment plans are zero-interest, making them a great bargain compared to a credit card purchase that gets paid off over an equal length of time.
They also can be offered to consumers whose credit scores might keep traditional credit cards out of reach. Whether they're shopping brick-and-mortar retail or e-commerce stores, or getting their BNPL loan from a third-party platform or directly from the merchant, shoppers are finding these installment plans to be a welcome option.
Sensing an opportunity, some of the card acceptance networks, such as Visa and Mastercard, are leveraging their positioning and infrastructure to provide customizable BNPL options. Visa's solution, Visa Installments, is set to make BNPL installments available to banks, merchants, and consumers worldwide.
How Do Buy Now, Pay Later Plans Work?
BNPL plans enable consumers to make a purchase with either no payment up front or just an initial partial payment. Payments are instead made over time, in installments. For example, a single $500 purchase might be split into four monthly installments of $125 each. Other options are possible, however, such as making a single lump-sum payment at a deferred date. Usually, BNPL installment plans are interest-free, but not always.
Most BNPL plans require at least a soft credit check, but they are easier to get approved for than alternatives like an unsecured credit card. Many BNPL implementations allow customers to request the installment plan option at checkout, with approval only taking a few seconds.
There are upsides to BNPL for every stakeholder involved. Consumers get more payment options and flexibility, acquirers can boast of expanding the value propositions and range of services they can offer, and merchants get increased sales from consumers who prefer long-term payment arrangements. Nevertheless, there can be some drawbacks, depending on how the plans are implemented. It can be challenging to resolve situations where payments are late or purchases get returned.
What Is Visa Installments?
Officially, Visa's installment solutions are still under development, but pilot programs have already been launched through Commerce Bank and other financial institutions and payment platforms. In contrast to plans that are managed and financed by the merchant, or ones where a third-party provider like Klarna or Afterpay pays the merchant in full and takes responsibility for collecting the installments, Visa Installments allows consumers to use their existing Visa cards to enter into BNPL plans through cooperating issuers.
Visa Installments is implemented through an API that can allow installment payment plans to be set up prior to purchase, chosen as an option during the checkout process, or even converted from a traditional up-front purchase charge after the fact.
Issuers can use Visa's API to define the terms of the BNPL plans they want to offer, customizing attributes like the number of installments, whether to charge interest or fees, and which merchants and cards are eligible to participate. The API can also be used for plan management: calculating and scheduling payments, converting charges to installment plans post-purchase, and ensuring payments get posted correctly.
Acquirers and merchants will also be able to use the API toolkit for things like checking eligibility, displaying plan options and costs, and allowing customers to select their own plan options.
What Do Merchants Need to Know about Visa Installments?
Up until now, BNPL plans have been something that requires some sort of explicit opt-in from the merchant. If they're not offering these plans directly to customers, they're employing a third-party solution to serve as the middleman that presents, manages, and collects on installment payment plans.
With the plans provided by card networks, such as Visa Installments, the terms of the deal are between the customer and their issuing bank. The merchant has no direct involvement. Their sales transaction gets settled for the full amount like any other credit card charge, and the issuer takes it up with the customer from there.
This means that the merchant doesn't have to worry about late or missed payments or bear the costs of providing interest-free financing. It does, however, mean that these BNPL transactions can be disputed and turned into chargebacks. This is not always the case when BNPL loans are provided through third parties, and merchants should be aware of this significant difference.
Visa Installments transactions still need to be authorized properly and scanned for fraud, and as always, merchants should keep careful transaction records should a dispute later arise.
There's nothing especially risky about BNPL payments relative to other charges, but the linkages between particular purchasing scenarios and chargebacks isn't always clear unless you take the time to analyze your data to find the patterns and correlations that reveal where your vulnerabilities lie.
Conclusion
Consumers are enthused about BNPL, and the ability to offer it as a payment option can make the difference between landing and losing a big-ticket sale. The challenge for merchants has been finding the right implementation: doing it yourself can be costly and risky, but finding the right third-party vendor to partner with can always be challenging.
Merchants don't have any control over which issuers will enroll with Visa Installments or similar services from other card networks, but by taking the lead in providing network-side infrastructure and support for BNPL, the major card brands are helping to drive down costs and expand accessibility for these programs.
Merchants just need to stay informed and vigilant to make sure that this and other payment scheme innovations don't inadvertently increase their exposure to chargebacks.
---
Thanks for following the Chargeback Gurus blog. Feel free to submit topic suggestions, questions, or requests for advice to: win@chargebackgurus.com

Get Guru Guidance Let us answer your questions.