The 2020 Holiday Season Chargebacks Guide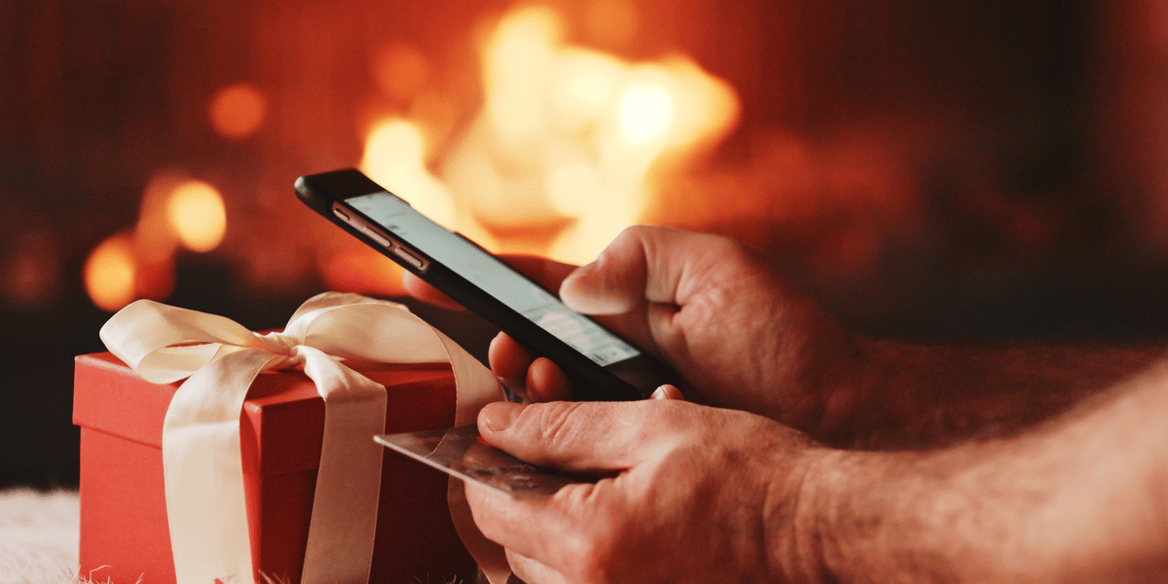 The 2020 holiday season is coming up soon, capping off a year that has been eventful and unpredictable for many businesses and consumers, primarily due to the COVID-19 pandemic. The virus hasn't stopped consumer activity, but it has caused major shifts in where and how we're all shopping.
This has the potential to be a hugely profitable holiday season for ecommerce merchants, but a sudden influx of purchases from new customers can also lead to a big spike in fraud and dispute activity. With Cyber Monday just weeks away, what can merchants start doing to prevent holiday season chargebacks?
With in-person shopping under restrictions in many areas in order to prevent the spread of Coronavirus, consumers are turning to ecommerce in greater numbers than ever. Last month, online sales were up 43% over the previous year, and more than two-thirds of online retailers are predicting that their holiday sales will be up by 25% or more. Ecommerce merchants who have already begun to see an uptick in sales due to these shifting trends should be prepared for a commensurate boom in holiday purchases.
Increased sales are never a bad thing, but when you aren't ready to take on the increased workload on your transaction processing, customer service, and shipping operations, problems can occur—the kind that often turn into chargebacks down the road. Nothing sours a good holiday season like a storm of chargebacks falling in January and February—and there's no better time than now to make the preparations that can help you avoid them.
What Causes Holiday Season Chargebacks?
The holidays are the busiest time of the year for most merchants, so it only stands to reason that a greater number of chargebacks follows in the period immediately afterward. However, there are certain aspects of the holiday shopping season that can lead to specific types of chargebacks occurring—and this can cause a merchant's chargeback rate to spike disproportionately to their increase in sales volume.
True fraud chargebacks often surge during the holidays, and that's because fraudsters are more likely to strike during the holiday shopping season. They're deliberately taking advantage of the fact that merchants are busier and less likely to closely scrutinize transactions. True fraud chargebacks are legitimate and cannot be recovered via chargeback representment, which means that the only way to fight them is to stop the fraud from happening in the first place.
The hustle and bustle of the holiday season can lead to shipping delays, miscommunications, order mix-ups, and other honest mistakes that can also be valid chargeback reasons.
Merchants who don't have the staffing needed to deal with their holiday rush are very susceptible to these sorts of disputes.
Friendly fraud chargebacks are quite common as well. Some of it comes from purposeful cyber-shoplifters who are hoping the merchant is too busy to pay attention and fight the chargeback, others may come from forgetful shoppers who fail to recognize the charges on their bank statement, and still others come from shoppers who overspent and pursue chargebacks out of buyer's remorse.
What's Going to be Different This Year?
Many of the root causes of holiday season chargebacks have to do with the merchant being short-staffed or otherwise too busy and distracted to either recognize fraud attempts or deal with customer service issues in time to prevent a dispute. With ecommerce sales expected to be higher than ever this year, these problems will only be magnified.
The COVID-19 pandemic has also led to product shortages, shipping delays, and longer delivery times. Many ecommerce analysts expect to see a lot of "buy online, pick up in store" and "buy now, pay later" purchases this year, and many merchants who are embracing these trends may find themselves caught up in new dispute scenarios that they haven't previously experienced.
How Can Merchants Prevent Holiday Season Chargebacks?
While the early bird shoppers are already out there, the official holiday shopping season hasn't kicked off yet. There's still time for merchants to take actions that can help reduce fraud and chargebacks.
First, it's essential to have sufficient resources allocated to dealing with the increased demand on sales, fulfillment, and customer service.
It's as important as ever to employ anti-fraud tools and manually review flagged orders as they come in.
You also need to be able to answer customer service inquiries as promptly as possible and act quickly to resolve customer complaints.
Consumers may be forgiving of the fact that merchants and shippers are somewhat overwhelmed this year, but relying on patience and goodwill will only get you so far—customers who can't get a satisfying response from the merchant will turn to the chargeback process sooner or later.
The holiday season is no time to lighten up on your anti-fraud defenses, but it can be a good time to review your returns and refund policy and be as generous as possible when customers want to change their mind about a purchase. Refunds are always less costly to merchants than a chargeback, and they can help you retain the loyalty of an unsatisfied or regretful customer.
Conclusion
Preparing for holiday season chargebacks can also be a good time to review whether it makes sense to outsource your chargeback management to an experienced third-party firm. Many merchants, when they reach a certain size, find it hard to find a cost effective balance when it comes to assigning staff to in-house chargeback management—and of course any merchant who is teetering on the edge of their chargeback threshold or losing significant amounts of revenue to chargebacks can benefit greatly from calling in the experts.
We're hopeful that 2020 has no more unwelcome surprises left in store and that ecommerce merchants can end the year on a positive and profitable note, but in good times or bad, there will always be transaction disputes. A reliable chargeback defense strategy must always include proactive efforts, especially in the areas of fraud prevention and customer service, as well as a commitment to engaging in effective chargeback representment. It's not always easy to pull all of these elements together, so don't hesitate to seek out help when you need it.
Thanks for following the Chargeback Gurus blog. Feel free to submit topic suggestions, questions or requests for advice to: win@chargebackgurus.com
Similar Posts
Get Guru Guidance Let us answer your questions.