The Merchant's Guide to Apple and Mastercard's New Apple Card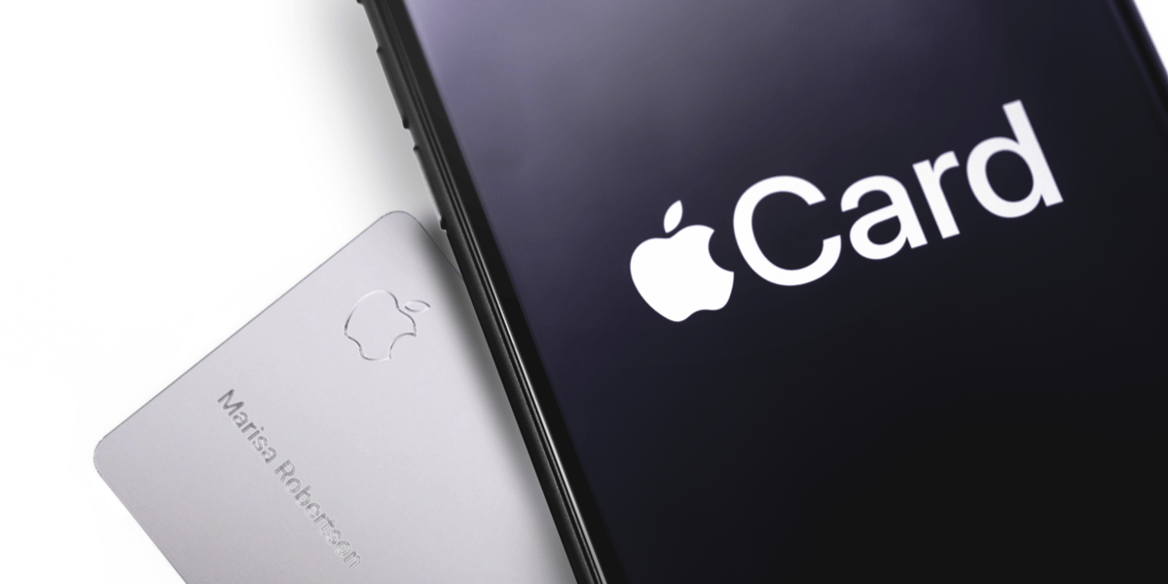 Last year, Apple announced the Apple Card, a novel credit card designed to give customers a new type of payment card experience that encourages healthier financial habits. With Mastercard as the network backing it and Goldman Sachs as the issuing bank, the Apple card offers convenient management, contactless and physical payment options, and a laundry list of consumer-friendly benefits.
While the card is intended to provide enhanced security and privacy features, any shakeup in the payments industry means new scenarios for fraud, chargebacks, and customer service issues. How will this new type of credit card impact merchants?
The Apple Card builds on some familiar products—at its core, it's still a Mastercard-branded credit card, but it casts off many of the traditional expectations about how credit cards are supposed to function in order to better integrate with the Apple ecosystem. As even the most diehard Android and PC users must acknowledge, Apple has a knack for setting trends and creating iconic products. If the iPod, iPhone, and AirPods are any indication, merchants had better start getting used to seeing more and more Apple Card transactions in the not-too-distant future.
Merchants who are already accustomed to accepting contactless payments won't find anything terribly unfamiliar about processing Apple Card transactions, but in order to be fully prepared for any chargebacks that might result from them, it's important to know about the innovative features Apple is introducing, as well as their process for handling disputes.
What's Different about the Apple Card?
The Apple Card was designed to work with the Apple Wallet for contactless payments. The payment credentials are stored in the Wallet app, and transactions can be completed and authorized by holding the Apple device near an RFID-equipped terminal and using touch ID to confirm authorization.
The Apple Card comes in a physical version as well, made of titanium and bearing none of the information that can be stolen and misused, like your account number, expiration date, or CVV.
The only thing etched onto the card is the cardholder's name. It does have a magnetic stripe and an EMV chip, but no PIN—cardholders validate their identity by logging in to the Wallet app, which is linked to the card when it gets activated. The app can also provide the cardholder with a virtual account number and passcode for use in ecommerce sites and other card-not-present environments.
Apple users can apply for the Apple Card from within the Wallet app. Initially, an iPhone was required to sign up, but Apple recently launched an Apple Card website that enables anyone with a current Apple device (and a good enough credit score) to obtain and use an Apple Card.
The Apple Card does not charge penalties for late payments or other fees commonly associated with credit cards and provides immediate cash back rewards for eligible purchases. The Wallet app also contains numerous tools and features for financial planning to help cardholders manage their credit responsibly.
How Does the Apple Card Enhance Privacy and Security?
The Apple Card utilizes specialized security chips built into Apple devices to store payment credentials and employs biometric logins and dynamic security codes to keep snoopers and hackers out. It also uses the aforementioned virtual card numbers, along with industry standard protections like the EMV chip to minimize the chances of fraudsters getting ahold of valid payment credentials and using them.
The Wallet app also makes it easy for cardholders to view their activity and get more information about transactions. Unlike credit card statements that only print the information from the merchant descriptor alongside transactions, the Apple Card uses Apple Maps data—enhanced with machine learning—to provide names, locations, and other relevant context for transactions.
What is the Dispute Process for Apple Card Transactions?
Since the Apple Card is issued under the Mastercard network, Mastercard's chargeback rules apply to any disputes arising from Apple Card transactions. In this sense, the Apple Card is like any other normal credit card—there are no special rules or exceptions to worry about.
By providing detailed, easily-accessible information about transaction histories from within the Wallet app, the Apple Card may make it less likely that consumers will file invalid disputes over unrecognized but legitimate charges. The card's security architecture reduces the chances of true fraud as well.
When a cardholder does wish to dispute a charge, either because they don't recognize it or because or merchant error or some other reason, they can do so from within the app.
They will then be connected via the Messages app to an Apple Card Specialist, who will collect more information from the customer and, if appropriate, escalate the dispute to a chargeback. At this point, the merchant will be dealing with the issuer—Goldman Sachs—and must follow the relevant Mastercard rules and respond to the chargeback accordingly.
Purchases made at the iTunes Store and the App Store are a frequent source of erroneous disputes, as many customers fail to recognize these charges when they are bundled together or when they were made by family members who have access to the same Apple ID. Apple's support website encourages cardholders to investigate these possible explanations for unfamiliar transactions before attempting to file a dispute.
As always, merchants are stuck accepting true fraud chargebacks and other legitimate disputes, but it is imperative that merchants who have evidence that a chargeback is invalid fight it to the best of their ability by representing the charge and submitting their compelling evidence.
Conclusion
The good news for merchants is that unlike some of the newer digital payment platforms, the Apple Card won't upset the apple cart when it comes to chargeback defense. Most of the benefits and novelties of the Apple Card are cardholder-facing, like the cash back rewards and the absences of fees. For merchants, these perks won't be much of a factor.
Time will tell if the Apple Card takes the payment industry by storm and makes titanium the new plastic, but merchants can protect themselves from Apple Card fraud and chargebacks the same ways they would with any other card.
Thanks for following the Chargeback Gurus blog. Feel free to submit topic suggestions, questions or requests for advice to: win@chargebackgurus.com
Similar Posts
Get Guru Guidance Let us answer your questions.