Bank Identification Number Guide & BIN List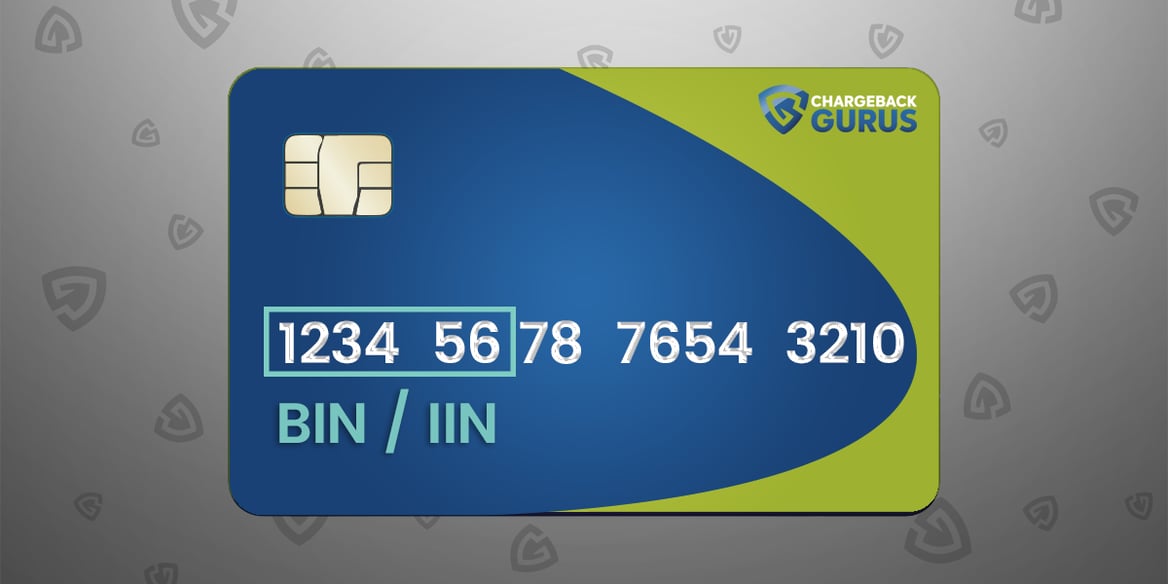 Table of Contents
In most developed nations, credit and debit cards are nearly universal. Many customers now prefer using cards for most of their purchases rather than cash, and the world of e-commerce operates almost exclusively using credit cards. Unfortunately, the convenience these cards provide isn't without its downsides. Credit cards also opened up new opportunities for fraud, and the development of e-commerce made such fraud even easier to commit, negating the need for the fraudster to have the physical card in their possession.
A number of security measures have been implemented over the years to help merchants detect such fraud. In one case, however, an aspect of credit cards that was present from the very beginning gained new importance as a way to spot fraud in e-commerce: the Bank Identification Number (BIN). Let's talk about what a BIN is, what it means, and how it helps merchants prevent fraud.
Developed by the American National Standards Institute and the International Organization for Standardization, BINs can be found on credit and debit cards as well as prepaid cards, gift cards, etc.
A BIN may also be referred to as an Issuer Identification Number (IIN), given that banks are not the only institutions that issue payment cards.
These numbers provide information that allows merchants to easily derive information about where a card came from based on the card number alone. Each credit card network has a range of BINs associated with them, and each issuer is given one or more unique BINs within those ranges.
While listing every BIN associated with every issuer would result in a chart far too large to be of any use, the card networks each have ranges of BINs associated with them. Larger card networks may have ranges that cover every BIN with the same first two digits, and Visa's range includes every BIN that starts with a 4. Smaller card networks have smaller ranges, often defined by the first four numbers of the BIN, with the remaining two indicating the issuer.
Issuing network

IIN ranges

American Express
34, 37
Bankcard
5610, 560221–560225
BMO ABM Card
500, 5510
Canadian Imperial Bank of Commerce Advantage Debit Card
4506
China T-Union
31
China UnionPay
62, 81

Dankort

5019
4571
Diners Club enRoute
2014, 2149

Diners Club International

36
300–305, 3095, 38–39
Diners Club United States & Canada
54, 55
Discover Card
6011, 622126 - 622925, 624000 - 626999, 628200 - 628899, 64, 65
HSBC Bank Canada Card
56
InterPayment
636
InstaPayment
637-639
JCB
3528–3589
LankaPay
357111
Laser
6304, 6706, 6771, 6709
Maestro UK
6759, 676770, 676774
Maestro
50, 56–69

Mastercard

2221-2720
51–55
MIR
2200–2204
NPS Pridnestrovie
6054740-6054744
Royal Bank of Canada Client Card
45
RuPay
60, 6521, 6522
Scotiabank Scotia Card
4536
Solo
6334, 6767
Switch
4903, 4905, 4911, 4936, 564182, 633110, 6333, 6759
TD Canada Trust Access Card
4724
Troy
979200–979289
UATP
1
UkrCard
6040, 6041
Visa
4
Verve
506099–506198, 650002–650027
The first digit on your card is known as the Major Industry Identifier (MII), which indicates a general category the card falls into. For example, the numbers 4 and 5 are for banking and financial cards—mostly Visa and Mastercard, respectively—while the number 1 is for airline cards. After the Major Industry Identifier, the next three or five digits under the BIN determine the issuing party.
The rest of the numbers that don't fall under the BIN are the individual account identification numbers. The last digit on your card is the Luhn check digit, a single check digit generated using the Luhn algorithm, which is used to quickly check if a credit card number is valid.
BINs work by identifying the issuer that should receive the transaction's authorization request. The issuer then responds with information about whether or not the account is valid and whether the account has sufficient funds for the transaction.
These processes all happen in the background during card transactions, taking a matter of seconds to verify all the relevant information with an issuing bank that might be thousands of miles away.
You can check the information contained in a BIN using an online database, where you'll find the credit card brand, type, issuing bank, and bank network, among other information.
Although the information garnered from a BIN is relatively basic, it can be used to flag certain potentially fraudulent transactions as suspicious.
For example, a business in the UK receiving an order from a customer in Spain might not be all unusual, but if the BIN indicated that the card was issued by a Canadian bank, that might be a reason to look at that transaction a bit more closely.
Many fraud prevention tools will use the BIN, among other information, to detect potentially fraudulent transactions.
Merchants can use BIN information to see the type of card a customer uses and send targeted promotions and offers their way.
For example, a customer with an American Express platinum card likely has higher purchasing power and may be more interested in luxury goods.
If a customer uses a gift card, on the other hand, that might indicate that one of their friends or family members knows that they purchase from you frequently, or suspects that they might be interested in doing so. Sending that customer information about your customer loyalty program could be a great way to secure their future business.
BIN information can also indicate a particular issuer that's granting a disproportionate number of chargebacks against your business or rejecting your representment packages more often than other banks. Such information can help you identify mistakes you might be making or help you tailor your representment to that particular issuer.
FAQ
---
Thanks for following the Chargeback Gurus blog. Feel free to submit topic suggestions, questions or requests for advice to: win@chargebackgurus.com
Get Guru Guidance Let us answer your questions.