Bank Identification Number Guide & Bin List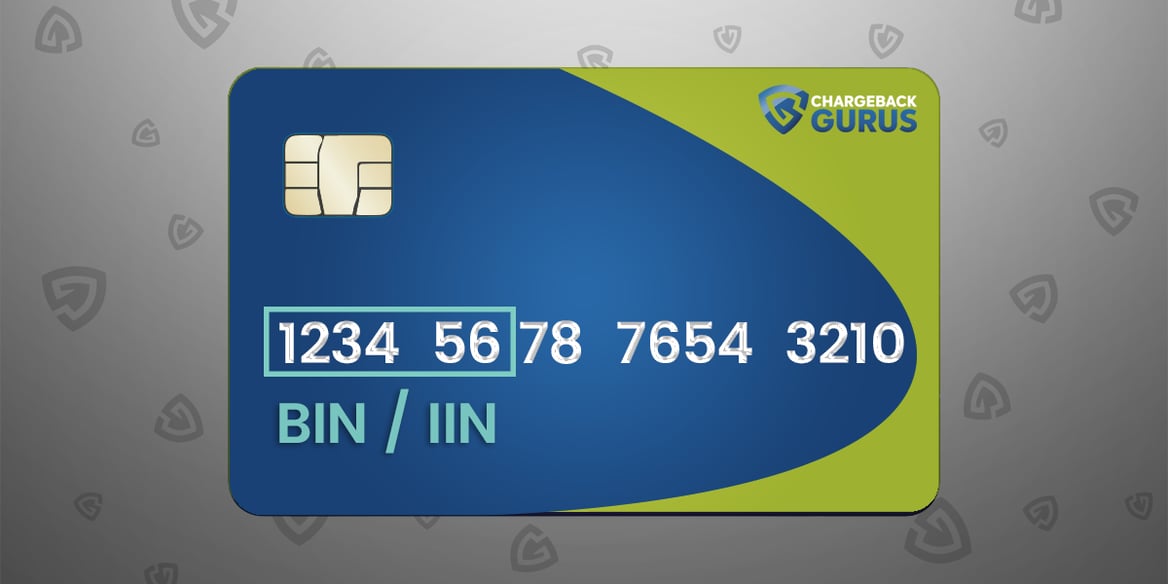 Many merchants, businesses, and consumers rely on credit and debit cards for daily transactions. But with the rising popularity of cards comes the increased risk of cases of fraud, which could spell disaster for merchants when chargeback ratios rise and profits plummet. Hence, security measures are put in place to protect all the parties concerned.
The first four to six numbers on your card make up the Bank Identification Number (BIN), which can be used to identify the card's issuing bank or institution. What do these numbers mean and what role do they play in business transactions? How do these numbers help merchants?
Here's what you need to know about Bank Identification Numbers and their uses.
What Is a Bank Identification Number?
Developed by the American National Standards Institute and the International Organization for Standardization, the Bank Identification Number is a card identifier that can also be found on debit cards. It is commonly referred to as the Issuer Identification Number (IIN), given that banks are not the only institutions that issue credit cards. It plays a crucial role in helping merchants during the process of matching transactions to the card's issuer. A BIN isn't unique only to credit and debit cards. This can also be found on electronic gift cards and stored value cards, among others.
BINs provide accurate information about credit and debit cards, such as the card type, the issuer's industry, and the card's brand. Each issuing bank has a unique BIN.
How Do You Look at a Bank Identification Number?
For this exercise, you might want to take a look at your credit card.
The numbers on your card aren't as random as you might think. The first four to six numbers are your card's Bank Identification Number. The first digit on your card is known as the Major Industry Identifier (MII), of which we have ten, ranging from 0 to 9. For example, numbers 4 and 5 fall under the issuer category for banking and financial cards. The number 0 falls under ISO/TC 68 Assignment. Meanwhile, 8 is for healthcare cards and telecommunications. The next three or five digits under the BIN determine the issuing party.
The rest of the numbers that don't fall under the BIN are the individual account identification numbers. The last digit on your card is the Luhn check digit, a single check digit generated using the Luhn algorithm, which, in turn, is used to verify credit card numbers.
Issuing network

IIN ranges

American Express
34, 37
Bankcard
5610, 560221–560225
BMO ABM Card
500, 5510
Canadian Imperial Bank of Commerce Advantage Debit Card
4506
China T-Union
31
China UnionPay
62, 81

Dankort

5019
4571
Diners Club enRoute
2014, 2149

Diners Club International

36
300–305, 3095, 38–39
Diners Club United States & Canada
54, 55
Discover Card
6011, 622126 - 622925, 624000 - 626999, 628200 - 628899, 64, 65
HSBC Bank Canada Card
56
InterPayment
636
InstaPayment
637-639
JCB
3528–3589
LankaPay
357111
Laser
6304, 6706, 6771, 6709
Maestro UK
6759, 676770, 676774
Maestro
50, 56–69

Mastercard

2221-2720
51–55
MIR
2200–2204
NPS Pridnestrovie
6054740-6054744
Royal Bank of Canada Client Card
45
RuPay
60, 6521, 6522
Scotiabank Scotia Card
4536
Solo
6334, 6767
Switch
4903, 4905, 4911, 4936, 564182, 633110, 6333, 6759
TD Canada Trust Access Card
4724
Troy
979200–979289
UATP
1
UkrCard
6040, 6041
Visa
4
Verve
506099–506198, 650002–650027
How Do BINs Work?
The Bank Identification Number provides necessary information, authorization, and security against fraud.
Merchants use the BIN to evaluate and assess card-based transactions. Bank Identification Numbers help merchants identify and verify important transaction information such as the issuing bank's address and phone number. The BIN facilitates faster transaction processing and allows merchants to accept different forms of payment.
The BIN works by identifying the issuer that receives the transaction's authorization request and whether or not the account is valid. It also works by determining if the account has sufficient funds for the transaction, which facilitates the approval or rejection of a transaction. These all work in the background during card-based transactions, and a credit card processing system cannot function completely without the Bank Identification Number.
You can check the BIN code of a bank using an online database where you'll find the credit card brand, type, issuing bank, and bank network, among other information.
How Do BINs Fight Fraud?
The BIN is a useful tool that helps fight fraud and identity theft.
BINs can be used by merchants to verify transactions and find any possible red flags. Aside from making the checkout process faster by minimizing errors, BINs add security to card-based transactions and card validation. They are used to analyze transactions and weed out suspicious transactions that are often done using stolen or fake cards and even by unauthorized card users.
BINs can help identify the purchaser and confirm online validation. BIN data can also be used to protect merchants against fraudulent monthly installment transactions.
You can use the information garnered from the Bank Identification Number to verify pertinent transaction data with the issuing party and even the cardholders themselves. This way, you can mitigate instances of fraudulent transactions.
What Are the Other Uses of the BIN?
Aside from the abovementioned uses of the BIN, it can also help merchants keep their chargeback ratios low. For merchants, having a low chargeback ratio is good for their reputation. Customers are more likely to feel secure in their transactions because of the additional level of security provided by the Bank Identification Number. This also acts as a good competitive advantage given the saturation of merchants in the international marketplace.
Added security measures provided by BINs also prevent the loss of money due to fraudulent transactions, giving merchants a higher likelihood of seeing an increase in profits.
For merchants, BINs provide insight into business trends as well. The Bank Identification Number lets you identify changes in purchasing patterns, like consumer demographics or card decline rates.
You can also use BIN data to see the type of card that a customer uses and target tailored promotions and offers their way. Say a customer has a platinum card. This implies that they have higher purchasing power and may spend more than the average person. A well-thought-out offer or deal toward this demographic can potentially bring in more profit.
All in all, BINs provide an efficient and secure way of conducting transactions. With the changing landscape of the marketplace, whether physical or virtual, there is a need to adapt to emerging challenges, as well as the trends and systems that can facilitate an even more accurate, more efficient, and more secure way of transacting and doing business.
Like what you're reading? Get the latest posts delivered right to your inbox.