How Car Rental Companies Can Combat Credit Card Chargebacks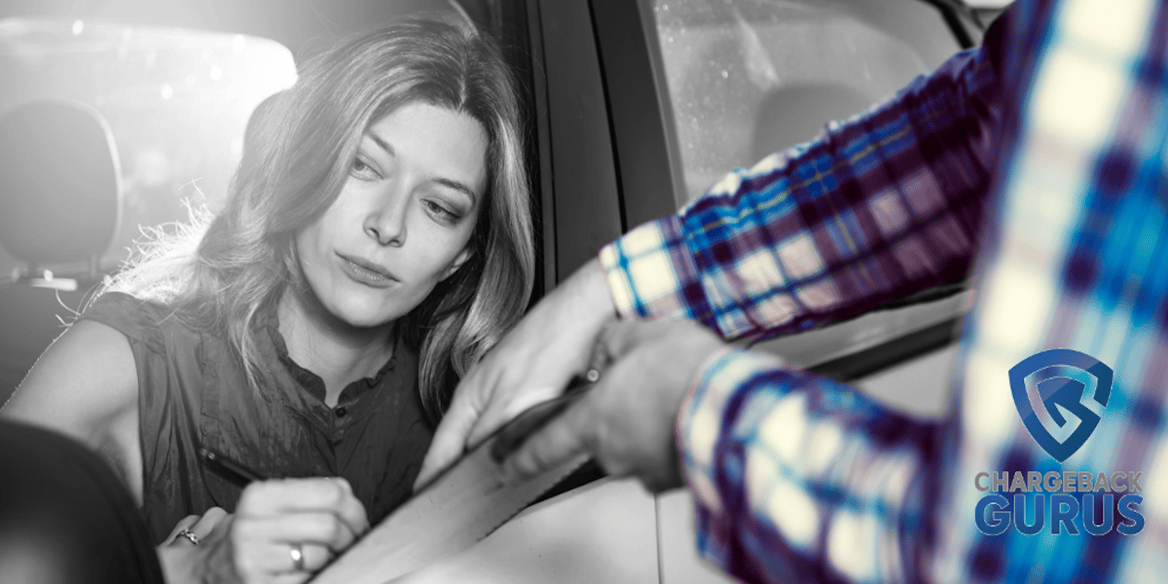 Table of Contents
The car rental industry rebounded somewhat in 2021 from a disastrous 2020, but it still faces numerous challenges that will continue into the new year. The surge in COVID-19 cases from the new omicron variant has once again significantly reduced travel, resulting in a similar reduction in car rentals. In addition, continuing competition from "rideshare" apps like Uber and Lyft has turned many customers away from traditional car rentals.
While in this somewhat precarious position, it's important for car rental companies to ensure they're doing everything they can to protect their bottom lines. Chargebacks can be a significant drain on revenue if left unchecked, but there are steps merchants can take to prevent them, fight them, and reverse them. Let's talk about car rental chargebacks, the unique challenges this industry faces, and how these merchants can improve their chargeback management.
The growth in "rideshare" apps has had an impact on car rental companies in more ways than one. As users get more used to the simplicity of these services, it appears that they may be forgetting that renting a car comes with responsibilities, and, in certain cases, additional charges. When you take an Uber, you don't need to worry about gas, damage to the car, or dropping off the vehicle at the correct location.
Even though rental companies will clearly display their policies for things like fuel refill, tire damage, one-way drop-off, or extra insurance for those under the age of 26, customers are increasingly appealing directly to their credit card carriers for chargebacks when they notice the charge is more than they expected.
Chargebacks are expensive, with the total cost of lost revenue, transaction fees, chargeback fees, and sunk costs such as customer service and acquisition often adding up to twice the original transaction amount. In addition, fighting fraudulent chargebacks, while effective at recovering revenue, requires additional time and effort. With chargebacks, an ounce of prevention is worth a pound of cure.
In this article, we will outline the three most common causes of "friendly fraud" chargebacks for car rental companies and offer suggestions on how to prevent them.
No-Show Car Rental Customers
One of the most common reasons for chargebacks in the car rental industry is that users pay in advance, don't collect the car, and then claim that they never actually made the booking when disputing the charge with their bank.
It's common practice across a range of industries for customers to pay in advance for a service which will then be charged to their account whether they use the service or not. When booking a hotel, reserving a flight, or booking a rental car, most companies require full or partial payment in advance or reserve the right to process either the payment or a cancellation or no-show fee if the customer doesn't pick up their rental.
Between 20% and 30% of customers who make a rental car reservation never follow through with the rental, which is one of the reasons many rental companies started asking for payment upfront and adding cancellation and no-show fees. Leading companies like Hertz have clear policies in regards to cancellations, changes, and no-shows.
Effective fleet management requires reserving specific cars for users which meet their budget and size requirements. When users reserve a car then fail to collect it, it puts the rental agency at a loss, since they could have rented the same vehicle to another customer.
According to the policies of the major card networks, car rental companies are within their rights to process a payment if a customer does not show, assuming that this policy is clearly stated in the terms and conditions the customer agreed to. When faced with an illegitimate chargeback for this reason, rental companies should represent the charge.
Compelling evidence for these cases would include a copy of the rental agreement highlighting the clause which allows the charge, as well as proof that the customer acknowledged these terms when they made the booking.
Unfortunately, customers seeking a chargeback for an illegitimate reason often lie to their bank about why they want to dispute the charge. In these cases, merchants must provide evidence disproving whatever claim the customer made.
The most common false claim is that the charge wasn't authorized. In order to disprove this claim, merchants should provide records of any identity verification they conducted, such as CVV and AVS matching. Many anti-fraud tools can provide additional evidence to prove the customer's identity, such as IP address, location data, and device fingerprinting.
Car Rental Customers Who Won't Pay for Damage
One common rental dilemma for customers is whether to fork out for a collision damage waiver (CDW), also known as a loss damage waiver (LDW), or take the risk with no extra coverage.
In many cases, rental car damage and liability are covered by existing auto insurance policies up to the same limits as the user's personal vehicle, and insurance provided by credit card carriers more often than not fills any gaps to pick up the deductible and any fees. However, for users who don't have car insurance on another vehicle, or don't want any damages showing up on their insurance records, paying for a CDW is the safer bet.
Many leading rental companies include liability insurance within state lines automatically in the rental price, but the protection is often minimal, and while it covers minor damage to a vehicle, it will not go as far as covering personal injury or property damage caused in accidents. For more complete protection, customers would have to purchase additional coverage for a cost often around $12-30 per day.
All too often, rental agencies who bill customers who waived the additional coverage for damage to the vehicle find themselves battling 'friendly fire' chargebacks as a result.
To protect themselves from illegitimate chargebacks in the event of damage to the car, rental agencies should be sure that the client understands their coverage, verifying that they've read the conditions either in person or digitally.
When damage does occur, the merchant should notify the customer via email within 1 week at most of the customer returning the vehicle. The notification should outline the damages with photographs as evidence. Once the damage has been repaired, the customer should be sent an invoice listing the cost and several payment options to choose from. Invoices and receipts for the damage repairs should also be saved for future reference.
If there is no response from the customer, the rental company should go ahead with billing their registered credit card after mailing the client information about the charges. All of this correspondence should be saved digitally, along with evidence of the signed contract and photographs of the damage.
If the customer disputes the charge with their bank, this documentation can be used to fight and reverse the chargeback. Billing a customer for damage is standard practice in multiple industries, so issuing banks should readily reverse chargebacks where such customers claim they were overcharged so long as the policy was clearly stated and agreed to.
Car Rental Customers Who Won't Pay for Fuel or Tolls

When clients are handed the keys to their rental vehicle, it should have a full tank of gas and be ready to hit the road. When they return it, rental agencies expect it to be in the same state, and are well within their rights to bill the customer if it isn't.
Refueling is often a contentious issue. Most companies offer competitive gas refueling prices, and for those clients who want to fill up themselves before drop off, companies such as Thrifty allow customers to present a receipt proving that the gas station was within ten miles of the rental car lot. Other companies will instead simply waive refueling costs under a certain amount.
In the age of Uber and Lyft, it can be easy for rental customers to simply forget that they're responsible for gas charges. They might then balk at the extra charges on their account and file a chargeback.
Rental agencies should make sure that refueling policies are clear in their terms and conditions, and notify the customer within one week at most of the vehicle being returned of any fuel expenses that will be charged to their account. Notifying the customer in advance of the actual charge will reduce the chances of chargebacks from customers who were unpleasantly surprised.
The same goes for toll charges. Many car rental companies offer electronic toll payment services that allow users to automatically add any tolls to their rental bill. This makes it easy for renters who use electronic toll roads during their journey. The rental company pays any tolls accrued throughout the duration of the contract and then bills the user separately once the car has been returned and the account is being settled.
To reduce the likelihood of misunderstandings, rental agencies should remind clients that they are liable for tolls and refueling charges when they receive the keys or email them with this information if the key drop is unmanned. As previously discussed, it's always a good idea for rental agencies to email the client with details of the charges before they bill the card on file.
As ridesharing grows in popularity, car rental companies are going to have to fight tooth and nail to stay competitive and protect their bottom line. However, staying competitive doesn't mean allowing customers to take advantage of you with illegitimate chargebacks.
If rental agencies are clear and transparent with their terms and conditions and keep online paper trails of their agreements, there should be no problem fighting these illegitimate chargebacks.
In order to fight chargebacks successfully, merchants should ensure that their records of a customer consenting to the rental agreement are as unambiguous as possible. For online reservations, for example, standard practice is to include on the checkout page a link to the terms and conditions with a checkbox next to it.
Merchants who want to make an extra effort to minimize chargebacks, however, might create a page in the checkout process that features a few simple bullet points outlining common points of confusion in addition to a link to the full agreement. That might dissuade some customers from claiming they never agreed to any extra charges.
FAQ
---
Thanks for following the Chargeback Gurus blog. Feel free to submit topic suggestions, questions or requests for advice to: win@chargebackgurus.com
Get Guru Guidance Let us answer your questions.