Chargeback Gurus helping shape Dispute Resolution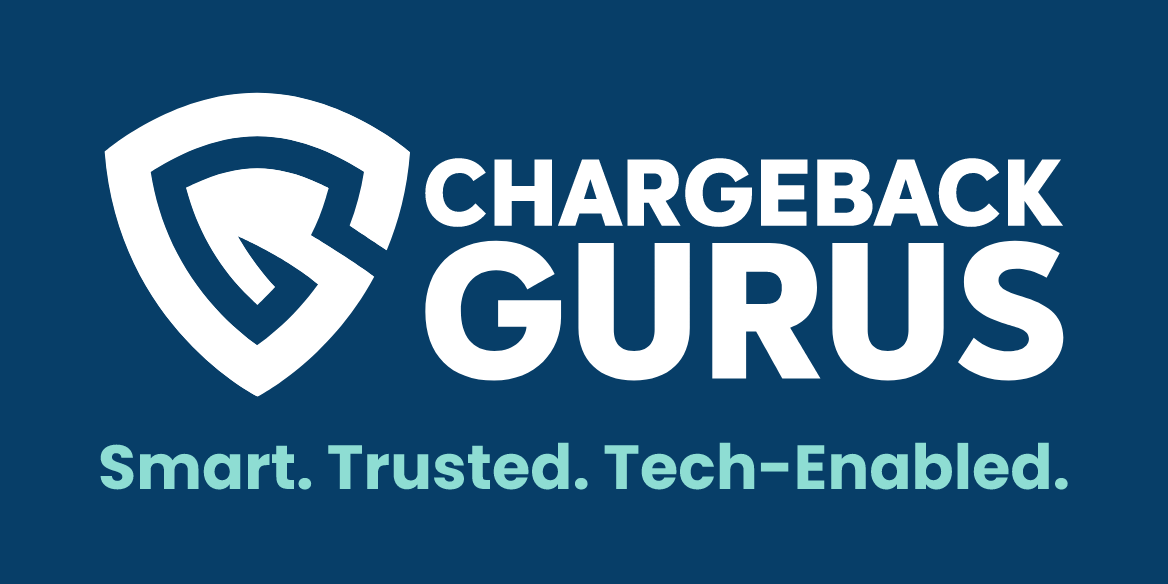 Dispute resolution is getting more costly. In today's digital marketplace, with sky high consumer expectations and rampant fraud, the best way to hold on to your revenue is to invest in ways to protect it from fraud and chargebacks. The best way to do this is with an active, aggressive defense that gives you a high chargeback win rate.
The Gurus know that the only thing that eases the sting of paying money just to keep the money you've already earned is a solid ROI that clearly shows that every dime you spend on dispute resolution is money well-spent.
As merchants grow their business, they often find that with increased sales comes increased chargebacks, often more than they can effectively deal with in-house. Chargeback management companies have stepped in to meet this need, but a purely reactive approach lets the banks and fraudsters set the terms. To deliver the highest possible ROI to our clients, Chargeback Gurus is working to help shape dispute resolution on the merchants' terms by coming up with solutions, that analyze, anticipate, and eradicate chargebacks before they hit you.
To introduce you to our comprehensive approach, we'll provide an overview of some of the pillars of our chargeback management strategy.
Root Cause Analysis
You can challenge and represent chargebacks all day long, but if you can't find a way to reduce the number of disputes that are occurring in the first place, you'll never come out ahead. Every business is unique, and the best way to prevent your chargebacks is to find out exactly why they're happening by carefully analyzing the root causes of each chargeback you receive. If you're busy trying to make and sell excellent products and grow your business, you're probably wondering: who has time for that?
Chargeback Gurus does! We can take a deep dive into your chargebacks and run more than thirty different analytical reports to discover the true reasons why your customers are disputing their transactions. Whether it's misleading product descriptions, security holes in your shopping cart software, unclear refund policies, or issues with your fulfillment center, we will identify the vulnerabilities that are causing your chargebacks and help you come up with an action plan for fixing them.
A purely reactive defense against chargebacks may stop the bleeding for a while, but the objective, data-driven approach that we specialize in is the kind of remedy that will really stick.
3-D Secure
True fraud chargebacks are especially difficult to deal with. There's no effective way to fight them—true fraud is exactly the sort of thing chargebacks were invented for. The health of ecommerce itself depends on consumers being able to trust that they can use payment cards online without fear that they'll be robbed blind. Knowing that they can always dispute an improper charge with their bank helps consumers feel comfortable making card-not-present transactions in a world where online fraud is still an ever-growing problem.
To fight these chargebacks, you have to be proactive about stopping fraudsters before they victimize you. As the methodologies of fraud grow ever more sophisticated, stopping it likewise requires advanced, up-to-date technology.
3-D Secure was invented to provide extra safeguards against unauthorized credit card use online, but it required cardholders to remember a special PIN and could be disruptive to the shopping experience. We can help you implement Frictionless 3-D Secure 2.0, which provides all of the defenses of 3-D Secure without slowing down your customers' checkout process. 3-D Secure provides instant validation of transactions and is extremely effective at blocking true fraud—once it's implemented, you might see your chargeback ratio drop by as much as 10%.
Visa Merchant Purchase Inquiry
The VMPI system is a fantastic resource for merchants, but to use it effectively in an environment with a high volume of transactions and chargebacks, you practically need a dedicated staffer on standby to field queries. VMPI works best when you can respond promptly with all of the necessary transaction data, and dealing with it as a manual process can become overwhelming.
As an authorized third-party VMPI facilitator, Chargeback Gurus can help you build VMPI processes into your existing operational framework. We can integrate with your CRM or sales platform to extract relevant transaction information and submit it to the issuing bank via VMPI every time a cardholder initiates a claim.
When "not authorized" or "not recognized" queries come through VMPI, our FPR-360 tool can automatically scan your transaction data for the information that will prove the transaction was legitimate, link up with VMPI, and let the issuing bank know that the claim is invalid and should not be given a chargeback.
Because we are authorized facilitators, we can get you up and running and fully integrated with the VMPI engine without going through mountains of paperwork or a lengthy onboarding process with Visa.
Chargeback Alerts
For merchants in some high-risk industries, it takes more than just the usual defensive measures to bring their chargeback ratio down to a safe and manageable level. Companies like Ethoca and Verifi can provide early warning alerts to impending chargeback activity, giving those merchants a chance to circumvent them by issuing refunds and resolving the customer dispute before it becomes a chargeback. However, dealing with the cost and logistics of managing one or both of these services and responding to their alerts in time to stop the chargeback can become a full-time job in itself.
Chargeback Gurus offers an integrated, single-source solution for chargeback alerts, giving you a single dashboard to view and respond to them. Using alerts effectively can reduce your chargebacks by up to 25%, and we can manage your response process so that dealing with alerts doesn't take you away from the true purpose of your business.
Conclusion
There's no magic bullet to stop chargebacks. They come in many different varieties, and it takes a diverse arsenal of tools to fight, prevent, and analyze them correctly. Few business owners have the time to learn all of the intricacies of each card network's ever-changing chargeback rules. Having field-tested experts on your side can mean the difference between a thriving business and a chargeback rate that's spiraling into dangerous territory.
When it comes to chargebacks, we've seen it all, and we can leverage our knowledge and experience to develop custom-made strategies for mitigating chargebacks for any business. If you're ready to get the Gurus on your side, contact us today.
Thanks for following the Chargeback Gurus blog. Feel free to submit topic suggestions, questions or requests for advice to: win@chargebackgurus.com
Similar Posts
Get Guru Guidance Let us answer your questions.