Remote Payments During COVID-19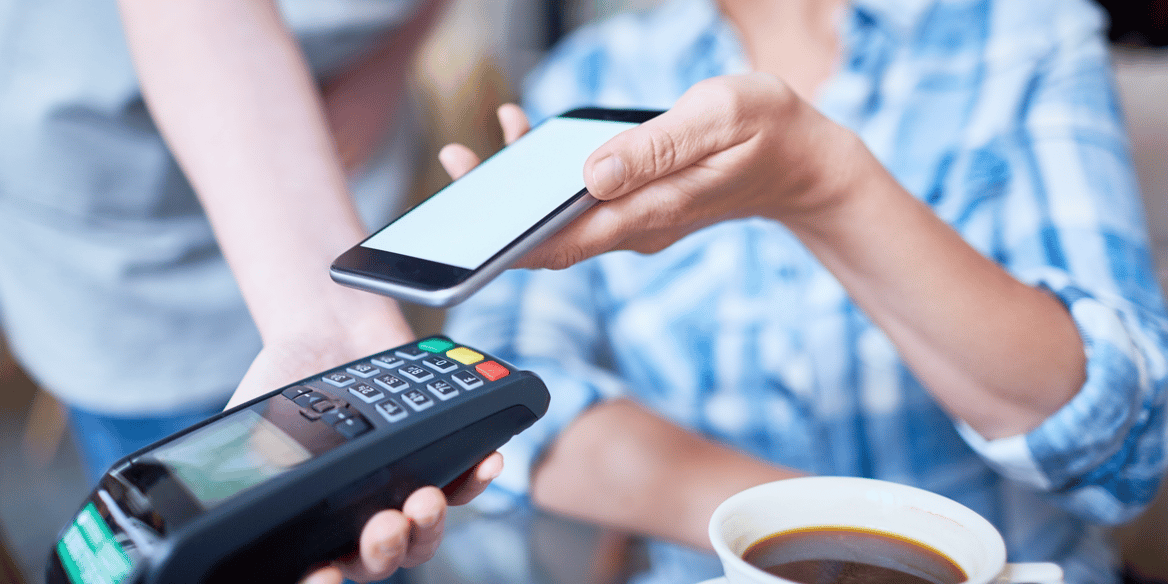 The economic impact of coronavirus is unprecedented. Lockdown orders in certain areas have forced businesses to radically restructure their operations in order to survive, while consumers in turn adapt to completely new ways of shopping. The dangers of face-to-face contact have placed even more focus on ecommerce and remote payment systems, leaving some merchants to thrive in the current circumstances while others struggle.
A recent survey reveals the extent of these changes, providing merchants with insights into some of the fundamental questions about how to plan for their future in the midst of this crisis. How has the COVID-19 pandemic affected the way consumers shop and make payments?
The survey was conducted by Pymnts.com, a leading content provider in the payments industry, early on in the pandemic: March 17 and 18, when awareness and concern was at its height and some of the most stringent lockdown measures were being put into place. They surveyed just over 2,000 US consumers about their purchasing habits.
The subjects were asked questions about how their shopping habits had changed, which stores and restaurants they were continuing to patronize, what devices and payment platforms they were using for online purchases, and what was motivating their choices. The survey explicates some predictable trends and confirms some of the fears and predictions about COVID-19's influence on the economy, but it also has some unexpected findings that will be of interest to merchants.
While the survey did not deal directly with questions about payment disputes and chargebacks, merchants should know that any change to their operations or the way they accept payments—whether that change is consumer-driven or implemented by the merchant—has the potential to create new vulnerabilities to chargebacks.
Merchants are already dealing with a rise in chargebacks due not only to increased use of novel online payment and shopping platforms, but because of opportunistic fraud as well. Surveys like these can help inform merchants about consumers' evolving expectations about their shopping experiences, and can provide some guidance into what aspects of their operations need to be improved to meet consumer demands and reduce the chance of disputes.
What are the Most Significant Changes to Consumer Behavior?
First things first: in the year of coronavirus, how has the balance between online and brick-and-mortar shopping shifted compared to last year? It should come as no surprise that the fortunes of eCommerce have risen as lockdown restrictions have kept shoppers stuck at home:
Online retail is up 34.9%
In-store retail is down 24%
Part of what's driving this big swing is the fact that because of the stay-at-home orders, many consumers are exploring online shopping options for goods that they always used to purchase in person, and probably would have continued to do so if not for the pandemic. The retail category most impacted by this is groceries:
Online grocery purchases are up 27.4%
Other categories have seen significant growth as well, such as apparel. Nearly a third of surveyed consumers who bought clothing last did so on Amazon.
Another noticeable change concerns the use of smartphones to complement in-store shopping. It's hard to say whether the pandemic influenced this, or whether it's the natural outcome of consumers becoming increasingly with mobile technology blurring the boundaries between online and real-world spaces, but shoppers are using their smartphones to assist them with their in-person purchasing decisions at nearly twice the rate of the previous year:
1% of shoppers use their mobile devices to help them shop in brick-and-mortar stores
These so-called "omnichannel consumers" who weave comfortably between multiple channels, devices, and platforms while researching, ordering, and paying for goods are becoming an increasingly important demographic for merchants to accommodate.
What are Omnichannel Consumers?
The name makes them sound a little intimidating, but don't be afraid the of the omnichannel consumer—it simply means any shopper who engages with a brand through more than one channel before making a purchase. A shopper who learns about your store on Facebook, then visits your website to make a purchase is an omnichannel consumer. The term may imply a more convoluted customer journey, but it doesn't have to be complex.
Onmnichannel consumers still represent just a small fraction—2.9%—of the population. On average, they are younger, wealthier, and more educated than single-channel shoppers.
Marketing experts often speak of the importance of creating consistent experiences across all channels in order to appeal to the omnichannel consumer, but this is a good practice from a chargebacks perspective as well.
If your website, social media, and in-store teams aren't all on the same page when it comes to providing honest product information and executing your customer service policies, you can be causing discrepancies and building unrealistic expectations that may later serve as justification for "product not as described" or "merchant error" chargebacks.
Transparency, truthfulness, and excellent customer service are essential to avoiding disputes and chargebacks, and omnichannel shoppers are the savvy, computer-literate demographic who can be great loyal customers if you keep them happy…but if you lose their trust and leave them feeling wronged, they will make use of whatever appropriate avenues they have, up to and including using the chargeback process, to get their money back.
Communicate openly with these consumers when they have issues and collaborate with them on solutions that will make them happy. That way you won't just avoid chargebacks, you'll keep them coming back to shop again.
Of course, the coronavirus has turned many average shoppers into omnichannel consumers now, as they're required to find new ways of obtaining services they'd previously taken for granted, and have no option but to research merchants online instead of browsing retail stores.
Food and grocery shopping, once a typically single-channel shopping experience, has changed more from the fallout of the pandemic than any other retail category.
How are Consumers Buying Food Differently Now?
COVID-19's negative impact on food retailers hasn't been as severe as the effect it has had on retail shopping overall. In-person grocery shopping is only down by 4.3% from last year. On the other hand, far more shoppers have been persuaded to try online grocery shopping:
7% of consumers bought food online in 2020
As mentioned above, that's an increase of nearly 25% over last year. This is good news for merchants in the food and grocery sector, but we have to look at this in terms of its potential to affect chargebacks. Any time you're providing a new type of product, or serving a new customer base (or doing both at once), you risk confounding expectations that you have not yet learned how to navigate.
Some merchants may be expanding their online offerings to meet demand, others may find that the products and services they've long been offering online are suddenly in high demand. Either way, this change to the status quo can expose vulnerabilities and shortcomings that can lead to chargebacks.
When you are experiencing these changes to your merchant experience, it is important to carefully document all transactions and review the language of your marketing content, terms and conditions, and customer service policies. That will put you in the best position to deal with any new disputes that come across your desk as a result.
Consumers aren't just changing what they're buying online, though—they're also expanding the range of devices they use and applying the practices they've learned from eCommerce to their shopping experiences in physical stores.
How are Mobile Devices Changing the Shopping Experience?
The big news is that consumers are using their smartphones, tablets, and other mobile devices not just to make online purchases, but to enhance the way they shop in-store while saving money—and not always in ways that merchants will be thrilled about:
9% are using their mobile device to check prices at other retailers
In other words, if you're not offering the lowest prices, there's no hiding that fact—so you'd better know what else is going to keep that customer in the store and completing their purchase with you.
On the other hand, many of these shoppers are looking up product information and using the merchant's app or website to facilitate their purchase, a great example of omnichannel shopping intersecting with the brick-and-mortar retail space.
2% are looking for coupons or discounts
8% are looking up product information
8% are activating loyalty programs
What else can we infer from this? For one thing, it's likely that customers who rely heavily on their mobile devices to make a purchase will also want to use their mobile device to resolve any problems they might have with their order.
When buyers can't easily reach your customer service department to get responsive and helpful attention, they'll give up on you and complain to their bank instead—and that means chargebacks.
If you have an app or mobile site designed to make it easy for customers to purchase from you, it should also include a way to look up the status of an order, submit a return, or communicate with a customer service representative about any issues or concerns they have.
Customers who prefer a particular platform or channel like to stay with that channel for other dealings with the merchant. Don't force customers to leave the comfort of their mobile devices when something goes wrong with a purchase—meet them where they're at and you stand a better chance of resolving things amicably without a chargeback.
Meeting customers where they're at includes accepting the payment methods they'd prefer to use. If you're feeling overwhelmed at all the changes you have to keep up with this year, take solace in the fact that one category of payment options seems to be contracting rather than expanding.
How are Digital Wallets Faring?
Digital wallet technology still hasn't caught on big with the average consumer, and COVID-19 has done nothing to increase its adoption. In fact, it's becoming less common to encounter a shopper with a digital wallet stored on their phone. Last year 33.1% of consumers had a digital wallet on their device, this year that share has shrunk to 25.8%.
While merchants may feel some relief that there's less pressure to accept as many new payment platforms as possible, consumers' overall reluctance to embrace digital wallets isn't necessarily the best outcome. Proprietary payment schemes like digital wallets keep merchants and their customers out of the traditional chargeback process. While there's no guarantee that merchants get a fairer hearing with Google Pay and the like, disputes on these platforms don't affect your chargeback ratio, which is a significant benefit considering how costly and damaging it can be to exceed your chargeback threshold and get dropped by every reputable payment processor.
Not surprisingly, PayPal and Apple Pay remain the most popular digital wallet providers. If you accept platforms like these, remember that they each have their own rules for disputes and chargebacks, and familiarizing yourself with their processes can help you avoid unnecessary revenue loss.
Conclusion
This year has been unpredictable and challenging for everyone involved in eCommerce, from the individual customers to the largest online retailers. There are habits and practices being developed during this time that may be permanent changes, while other adaptations may become a fading memory as soon as a coronavirus vaccine is discovered. It's hard to predict how things will go—one thing 2020 has showed us is that casual prognostications aren't very useful.
There is truth in data, however, and surveys like this one can help illuminate some of the perplexing and rapidly-evolving behaviors of the omnichannel consumer, the pandemic shopper, and all the other customers whose needs and expectations merchants must anticipate and meet while balancing so many other tasks.
Chargebacks often get placed on the back-burner when merchants are trying to balance multiple competing demands. Dealing with them can be time-consuming and difficult, and it's understandable that many merchants prefer to focus on their core operations. However, chargebacks can do a lot of harm to a business, especially in precarious times. Remember that professional chargeback analysts like the team at Chargeback Gurus are always there to help you get things under control and develop a long-term strategy to keep you safe from preventable disputes.
Thanks for following the Chargeback Gurus blog. Feel free to submit topic suggestions, questions or requests for advice to: win@chargebackgurus.com
Similar Posts
Like what you're reading? Get the latest posts delivered right to your inbox.