Visa Claims Resolution (VCR) & What It Means For Merchants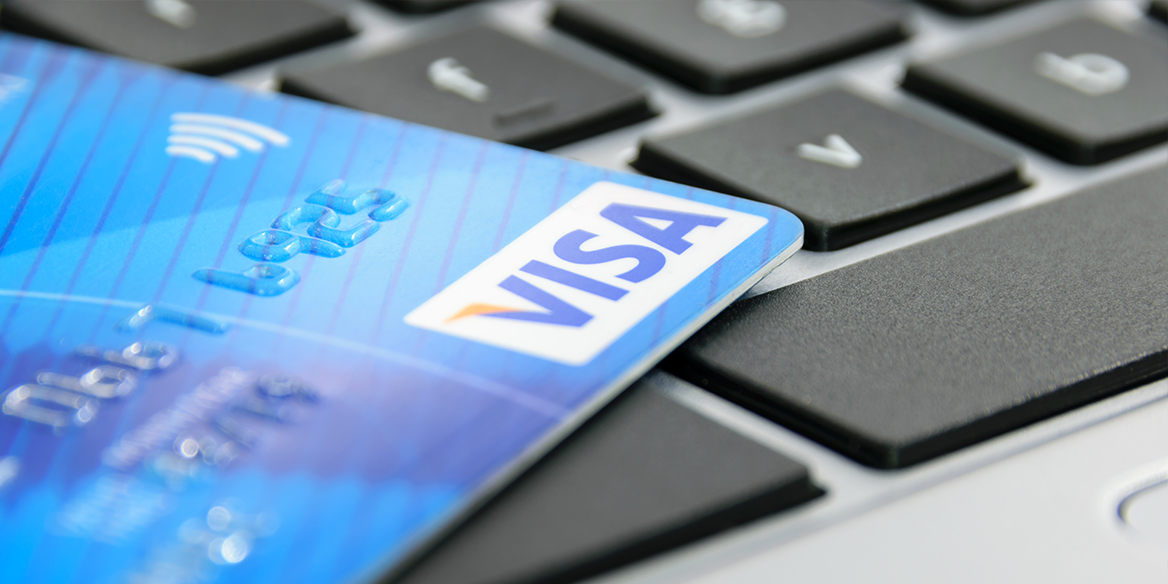 Table of Contents
In order to improve their processes, reduce fraud, and address any loopholes or abuses of their systems they discover, all the major card networks make frequent updates to their rules and policies. Most of these changes are fairly minor, but every once in a while a change comes along that really shakes things up. The EMV liability shift is one example of this.
The Visa Claims Resolution (VCR) initiative is another. What is Visa Claims Resolution, what changes did it make, and how did those changes affect merchants?
Visa also overhauled its system of chargeback reason codes. The new codes, which can be found in our reason code guide, start with a two-digit number indicating which of Visa's four dispute categories it falls into:
10 — Fraud
11 — Authorization
12 — Processing Errors
13 — Consumer Disputes
The Visa Claims Resolution dispute process
Visa made several changes to the dispute process. With Visa Claims Resolution, the dispute process is now split into two different workflows. Which workflow a chargeback goes through depends on the dispute category for the chargeback.
Fraud and Authorization disputes will follow the Allocation workflow, while Processing Errors and Consumer Disputes will follow the Collaboration workflow.
Disputes that Visa determines to be invalid will have their liability assigned to the issuing bank. If a dispute is considered valid, the merchant can still contest it. However, rather than representment, (or a dispute response, as Visa now calls it), the merchant will be initiating pre-arbitration.
This process is largely the same as it was before, but issuers will now have to fill out a form providing greater detail about the dispute before initiating the process.
Visa has also tightened the deadlines for both merchants and issuers. Here's a rundown of all the changes in detail: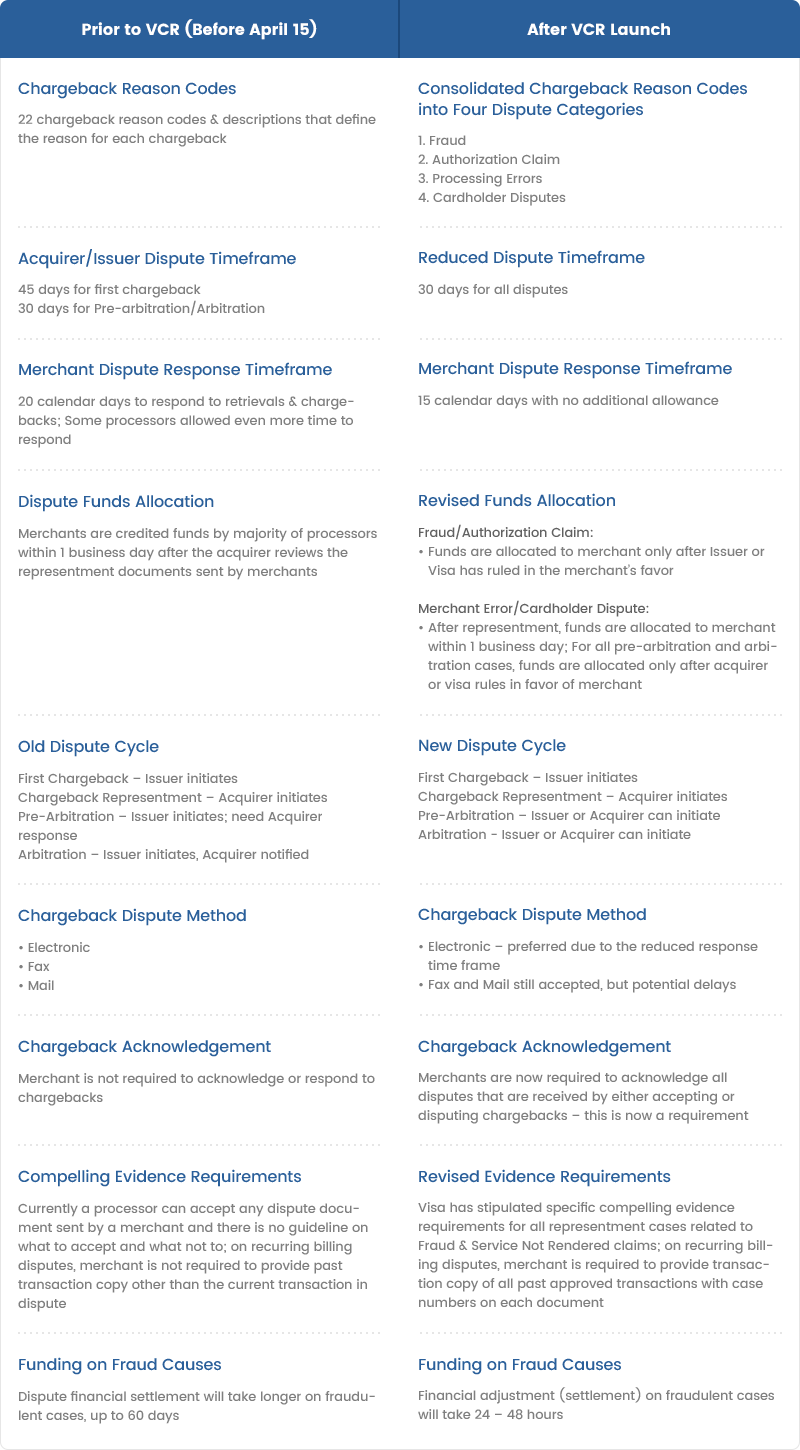 For Fraud and Authorization disputes, merchants now experience a faster and more automatic dispute process. Issuing banks are also now incentivized to conduct a more thorough investigation of cardholder claims before filing a chargeback.
This makes the process more focused on resolving disputes without Visa getting involved through arbitration. Once a dispute enters arbitration, merchants and cardholders must accept Visa's decision. With the new process, a chargeback is more likely to be resolved before that happens.
FAQ
---
Thanks for following the Chargeback Gurus blog. Feel free to submit topic suggestions, questions or requests for advice to: win@chargebackgurus.com

Get Guru Guidance Let us answer your questions.