Visa Claims Resolution (VCR) & What It Means For Merchants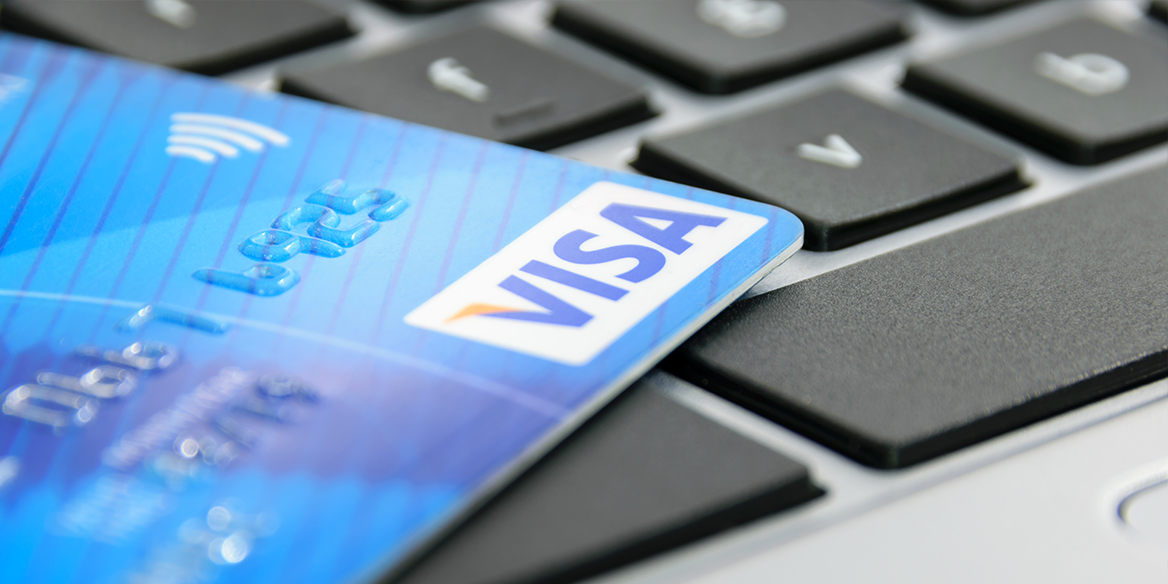 Visa Claims Resolution (VCR) is a global mandate initiated by Visa to redefine the dispute process. It is a simplified version of the chargeback management process, with the disputes routed to two categories: Allocation & Collaboration.

Allocation
Includes Fraud & Authorization Claims. Visa Resolve Online (VRO) will determine the financial liability assignment in real-time and funds are settles in less than 48 hours.

Collaboration
Includes Processing Errors & Cardholder Dispute Claims. Issuers, Acquirers and Merchants will be involved in resolving a dispute prior to financial liability assignment.

Visa is trying to streamline the chargeback process by creating a more efficient process that is less time consuming. The process will provide better reporting and should eliminate some unnecessary chargebacks being filed.
A major change is the restructure of the chargeback reason codes by eliminating the 22 reason codes to "grouping" into allocation or collaboration with conditions codes that define the nature of the dispute.
Based on the data we collected from reliable sources, we have populated the impact to merchants before and after VCR launch.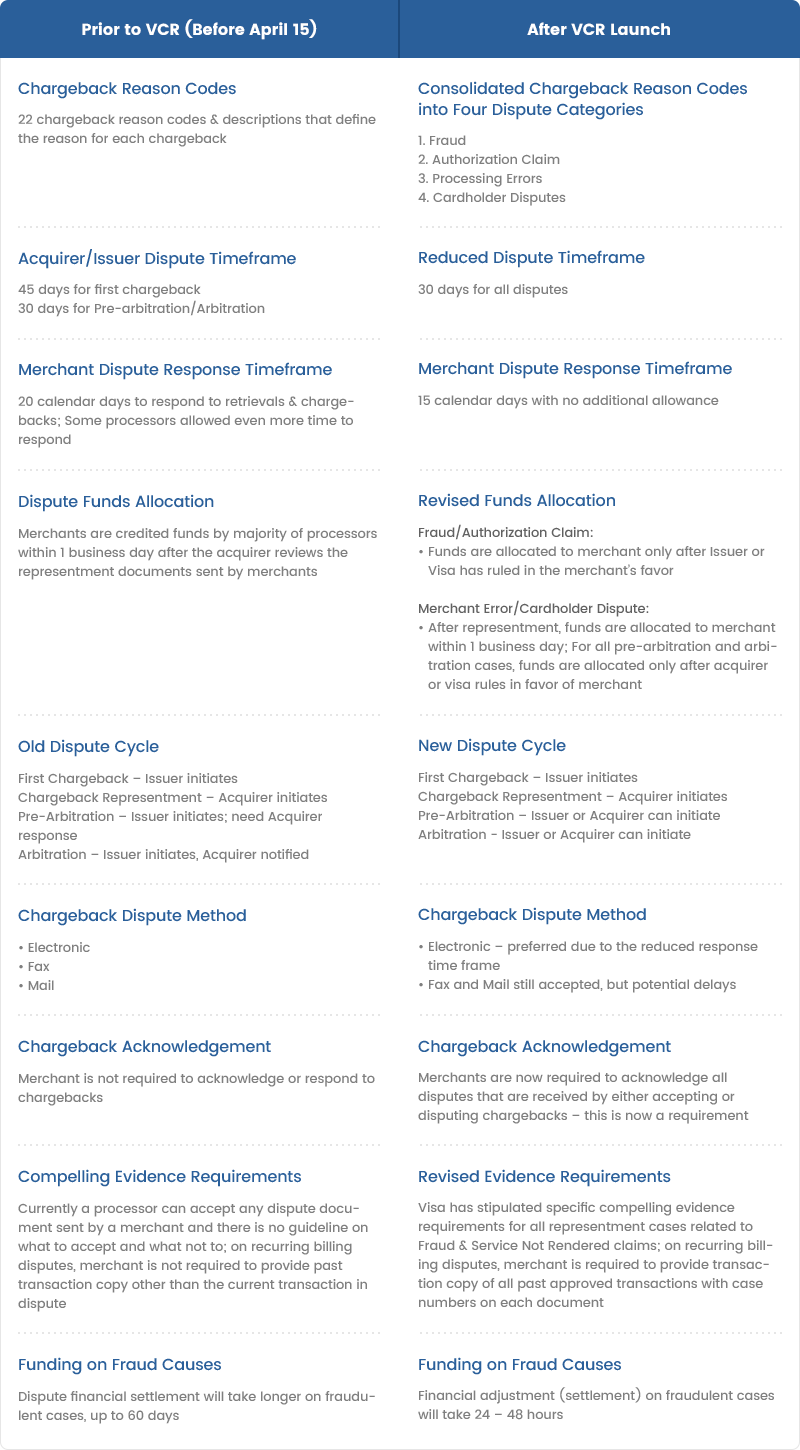 Frequently Asked Visa Claims Resolution (VCR) Questions
What if you do not acknowledge a chargeback dispute?
Visa will issue a penalty fee, based on a tier level. Example, for late or no response for chargeback disputes.
Can the acquirer accept or acknowledge a chargeback dispute on behalf of a merchant?
The acquirer cannot accept or acknowledge a chargeback dispute on behalf of a merchant. The merchant must acknowledge a chargeback dispute.
What do I have to do to ensure I am in compliance with VCR?
Your processor will provide you all the instructions on how to acknowledge a dispute, list of compelling evidence requirements, penalty information and ways to respond to disputes faster. Please reach out to your payment processor for more instruction since it might vary based on your processor needs.
Do Master Card & American Express have the same process?
MasterCard is in the process of coming up with new guidelines similar to Visa Claims Resolution (VCR). It is anticipated that MasterCard might roll out their new guidelines before the end of September 2018.

American Express is expected to roll out their new guidelines early 2019. The Visa Claims Resolution and the response from Acquirers, Issuers and Merchants might serve as a good foundation for American Express before they roll out their new policies on chargeback disputes.

Thanks for following the Chargeback Gurus blog. Feel free to submit topic suggestions, questions or requests for advice to: win@chargebackgurus.com

Is your business equipped for the new policy changes? If not, check out the guide below, The 7-Part Definitive Guide to Visa's New Dispute Process: Visa Claims Resolution (VCR).


Like what you're reading? Get the latest posts delivered right to your inbox.