Visa Dispute Monitoring and Visa Fraud Monitoring Programs (VDMP & VFMP)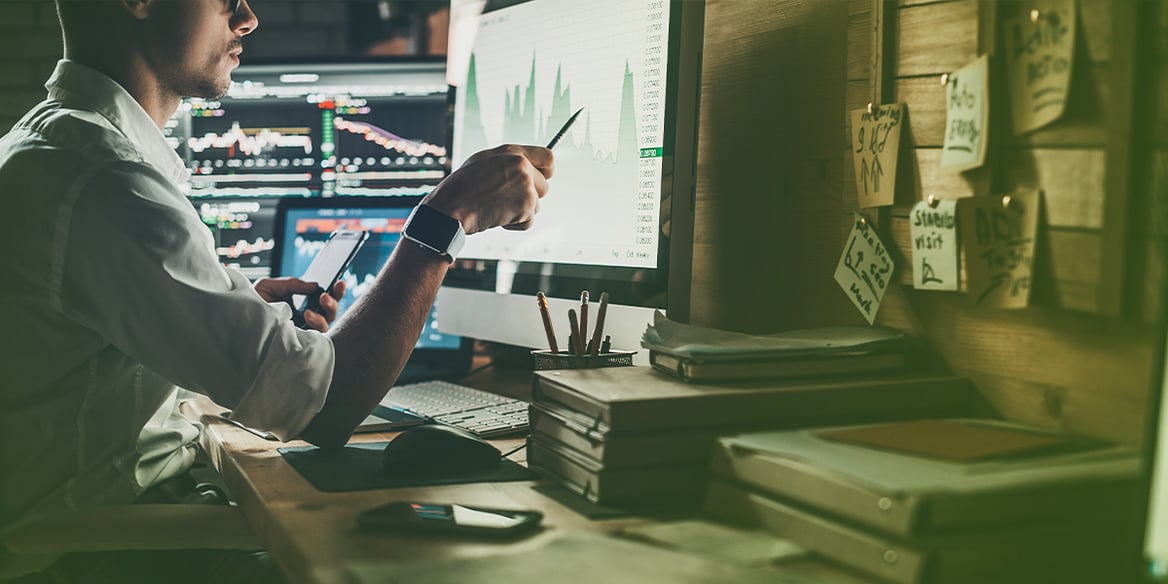 Table of Contents
When merchants are experiencing especially high levels of disputes or fraud, the card networks will intervene to place those merchants on programs designed to bring their disputes and fraud rates back to acceptable levels. Visa has two such programs, the Visa Dispute Monitoring Program (VDMP) and Visa Fraud Monitoring Program (VFMP). While it is best to not have to be enrolled in these programs in the first place, they can help merchants put beneficial procedures and tools in place that will protect their revenue and keep them in Visa's good graces. What do merchants need to know about how to avoid getting placed in these programs—and what to do if they end up in one?
Every month, Visa reviews dispute and fraud activity. If it finds that a merchant has exceeded their acceptable thresholds, they will contact the merchant's acquiring bank to develop a remediation plan. According to Visa, the remediation plan should identify the root causes and address them with appropriate remediation actions.
It is the acquiring bank's responsibility to formulate a remediation plan with the merchant, with an objective of reducing dispute and fraud rates until the merchant is no longer subject to the requirements of the monitoring program.
What is the Visa Dispute Monitoring Program?
Sometimes, merchants end up with a lot of chargebacks, which is represented by an unfavorable chargeback ration. For merchants that accept payments on the Visa network, their Visa chargeback rate can attract the notice of Visa and be placed into the Visa Dispute Monitoring Program (VDMP).
VDMP means that Visa monitors your dispute activity and will require merchants to work with their acquiring bank to develop a dispute plan and remediation actions to address the dispute problem.
In essence, this plan is when a merchant is tacking on an excessive amount of disputes. Visa believes that this could be due to some gap in their payment process, authorization or authentication process, or something else. In whatever case it is, Visa expects the problem to be addressed within a specific period of time.
What are the Thresholds for VDMP?
There are two thresholds for VDMP: Standard and Excessive. There is also an Early Warning threshold for merchants that do not yet qualify for VDMP, but are nearing the higher thresholds. The thresholds can be met in one of two ways: either by total number of disputes, or by your monthly dispute-to-transaction ratio.
Early Warning: 75 disputes or a dispute rate of 0.65%
Standard: 100 disputes or a dispute rate of 0.9%
Excessive: 1,000 disputes or a dispute rate of 1.8%
Merchants may be subject to fines while they are enrolled in VDMP. Merchants who do not follow their remediation plans and fail to reduce their dispute rates can potentially lose their right to process Visa transactions, although this is uncommon.
What are the Fines Merchants Can Be Charged under VDMP?
No fines are levied at the Early Warning level. Under the Standard level, no fines are charged for the first four months. During these de facto grace periods, merchants can work on reducing their dispute rates without having to pay any fines. After that, merchants will be charged $50 per dispute until they can get themselves out of the program. At the Excessive level, fines apply immediately. Starting at the tenth month of enrollment, an audit may be required and merchants outside of the EU may be subject to a $25,000 review fee.
After one full year in the program, Visa may exercise their right to cut off the merchant entirely.
What Should Merchants Do Once Enrolled in VDMP?
The first and most important thing for merchants to do is work in conjunction with their acquiring bank to come up with an effective remediation plan that they will be able to follow. This will involve learning the root causes of disputes and closely monitoring all dispute and chargeback activity. Visa provides specific recommendations for dispute monitoring. These include tracking card-present and card-not-present disputes separately (for businesses that engage in both types of transactions), tracking phone and internet orders separately, and tracking disputes according to the specific triggering conditions and remediation strategies that go with them.
Merchants subject to VDMP may also benefit from enlisting the help of chargeback management firms that will have experience, insights, and dedicated resources aimed toward analyzing chargeback root causes and implementing proven strategies for preventing them.
What is Visa Fraud Monitoring Program?
Visa Fraud Monitoring Program (VFMP) is similar to VDMP but instead of monitoring disputes, it monitors fraud.
The idea behind VFMP is to help merchants who are experiencing high levels of fraud reports. It isn't a penalty per se, but it does come with some limitations. U.S. merchants in VFMP won't be able to use 3-D Secure 2.0, and Visa will automatically assign liabiilty to the merchant in disputes related to fraud, including chargebacks alleging fraud.
Essentially, Visa stops giving you the benefit of the doubt.
What Are the Thresholds for VFMP?
On the fraud side of things, Visa tracks fraud-related chargebacks and TC40 data to determine which merchants must be placed into VFMP. Similar to the VDMP thresholds, merchants may qualify for Early Warning, Standard, or Excessive status based on either fraud volume or fraud ratio.
Early Warning: $50,000 in fraud volume or a fraud rate of 0.65%
Standard: $75,000 in fraud volume or a fraud rate of 0.9%
Excessive: $250,000 in fraud volume or a fraud rate of 1.8%
In the United States, merchants who use the 3-D Secure anti-fraud tool are subject to an additional program, VFMP-3DS:
Early Warning: $5,000 in 3-D Secure fraud volume or a 3-D Secure fraud rate of 0.5%
Standard: $7,500 in 3-D Secure fraud volume or a 3-D Secure fraud rate of 0.75%
Under the Standard version of VFMP-3DS, merchants lose some of the fraud liability protections associated with 3-D Secure during the period when the customer is interacting with the 3-D Secure program.
What are the Fines Merchants Can Be Charged under VFMP?
Under the Early Warning and Standard programs, merchants aren't charged any fines. Under the Standard program, merchants lose the liability shift protection on 3-D Secure transactions immediately, and after four months issuing banks are allowed to bring fraud disputes against the merchant's 3-D Secure transactions. When the merchant exits the program, they must go through three "tracking" months before the liability shift takes effect again.
At the Excessive level, the liability shift removal and issuer fraud dispute allowance takes effect right away. The merchant will also be charged expensive fees on a quarterly schedule:
Months 1-3: $10,000
Months 4-6: $25,000
Months 7-9: $50,000
Months 10-12: $75,000
After twelve months in either the Standard or Excessive programs, Visa may exercise their right to take away the merchant's ability to process Visa payments. Merchants in the Excessive program may also be subject to additional fines.
What Should Merchants Do Once Enrolled in VFMP?
Visa will query merchants about which anti-fraud tools they are using and ask the merchant to submit the fraud remediation plan that they worked out with their acquirer.
Merchants should, at this point, take a second look at any anti-fraud tools they do not yet implement and look into adopting them. Customer service staff should also be trained to recognize the warning signs of fraudulent transactions. Of course, merchants must also follow the specific guidelines they decided on with their acquiring bank.
Conclusion
While these monitoring programs can provide merchants with specific assistance in identifying chargeback root causes and developing effective prevention plans, the fines and penalties are quite severe and best avoided.
The best way to stay out of these programs is to devote the necessary resources to investigating the root causes of disputes and fraud before they become a serious problem, and make use of the right tools, business practices, and third-party solutions to prevent and fight them.
FAQ
What does chargeback over threshold mean?
the threshold is the stringent cap on a merchant's chargeback ratio per month.
---
How is chargeback ratio calculated?
Simply by dividing the number of chargebacks in a month against the number of sales transactions from the previous month.
---
What is TC40 data?
TC40 data is a report from Visa on consumer fraud claims on their network. It can provide invaluable insight for merchants accepting Visa payments.
---
Similar Posts
Like what you're reading? Get the latest posts delivered right to your inbox.